A collection of painterly floral abstractions explore the artists fascination with working underwater
Author: Distil Ennui | Post Date: 07-02-2017
PRESS RELEASE - All Icons Are False
Opening 19th -30th May. D-Contemporary Gallery. 23 Grafton Street, London, W1S 4EY.
This solo exhibition by English artist Alexander James is his first showing of new works in London in four years since relocating back from working in Russia & Siberia. For three decades James has tirelessly explored the painterly mechanics of water as his primary medium. In collaboration with D-Contemporary Gallery presenting previously unseen works from 'Vanitas', 'Rosae' and 'Dissolved Sadness' - the critically acclaimed Moscow exhibition of 2014 - alongside a new body of work 'All Icons Are False', a collection of unique photographic plates.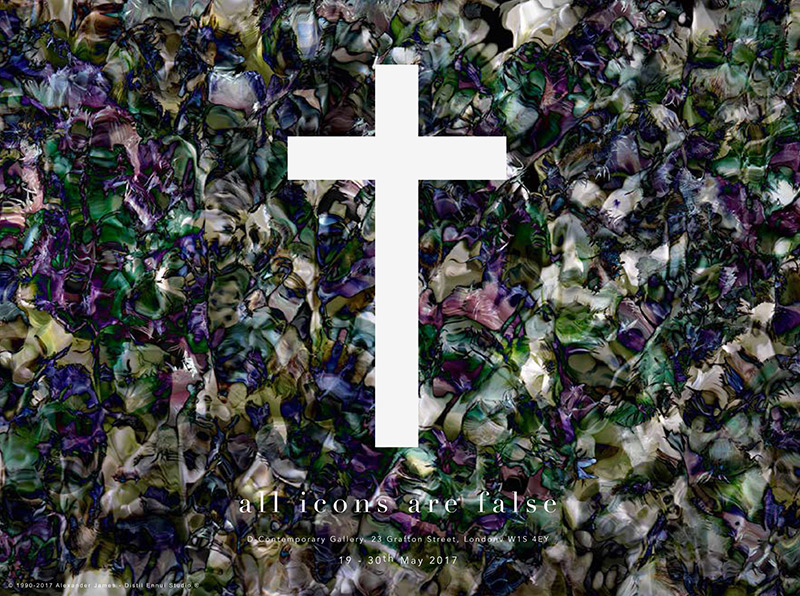 "In this new body of work", he says, "I present a gothic homage to the stained glass window for the 21st century. The stained glass windows have had their religious totems removed and replaced with organic abstractions as the icon of these religious mantles. We ourselves seem to be drowning in a society that is dominated by a reverence towards the new religion of media, flocking to the church of brand and celebrity. Nature and science alone command such idolism, all other icons are false."
Précis from text by Paul Carey-Kent (art critic).
The images of 'All Icons are False' are of flowers underwater, but they look more like abstract stained-glass windows. To make them, James took 850 plate film photographs of 50 petal-heavy arrangements of flowers densely combined underwater, then variously layered these 'core plates' on a scanner – up to four at a time – using both positive and negative images. The result is an acceptance of the contingent in sequence of semi-controlled accidents, much as occurs in process based abstract painting like Richter's, and with the characteristic attraction of being able to trace - or at least speculate on - what events have caused the particular outcome. James moves beyond the falsity of icons to propose the need for a spiritual renaissance with nature.'
Proudly Supporting - The Gynae Cancer Fund & Lady Garden Campaign - www.gynaecancerfund.com.
contact us for more information - info (at) Distil Ennui . com
or register for a bi-annual studio update and please let us stay connected.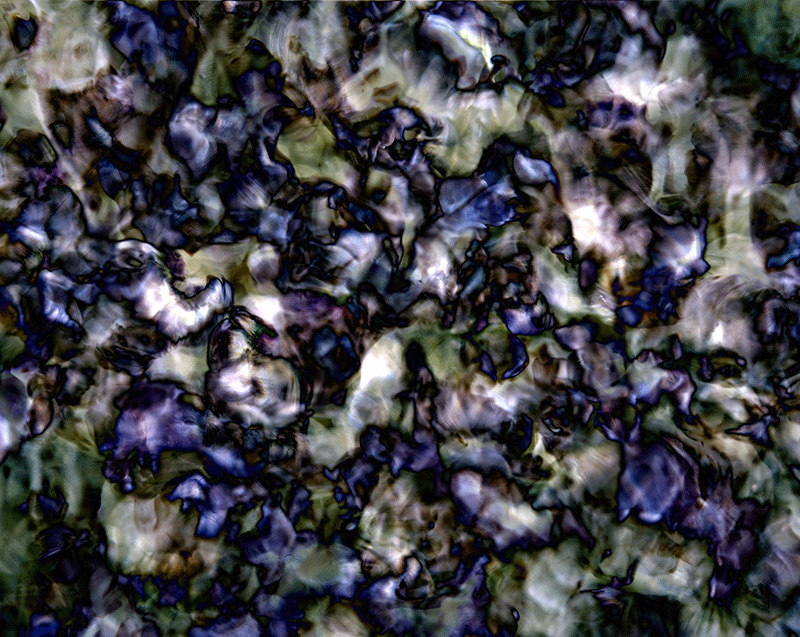 The Gynae Cancer Fund - Statement A generous amount of all sales made will go the GCF. Enabling vital research into improved diagnosis and treatment of the five gynaecological cancers #silentnomore. One artwork from this important body of work is to be donated to the fund as well. We are on a mission to raise funds in support of leading oncologist Dr Susana Banerjee's research at The Royal Marsden, in her groundbreaking work into precision therapies for gynaecological cancer treatment. Each member of our committee has lost a family member or close friend to gynaecological or other female cancer. We are all deeply committed to raising £750,000 over three years through private fundraising, local and national Lady Garden Campaigns and the Lady Garden Campaigners.
>>> Thank you for reading, please lets stay connected.
>>> discover more about projects & exhibitions here on the journal.