A fine art series exploring the waterline of commercial shipping vessels in Sydney, Tokyo and Shanghai
Author: Distil Ennui | Post Date: 10-04-2020
- recieve project updates by signing up to the studio newsletter here...
Before acts of terrorism changed public access rights forever I created a series on Shipping Container Vessels as seen from the water line, photographed from small rowing boats that I took myself to steward around the busy harbours of the world. I could never imagine being able to get close to these vessels ever again, their scale when you are up-close at the water line is quite simply jaw dropping.
The blue piece seen below housed over 4,000 brand new cars from Japan. I recall seeing coach loads of drivers being driven onto the vessel, followed by them all picking a car from inside the docked vessel and driving out in elegant formation, hypnotising to watch.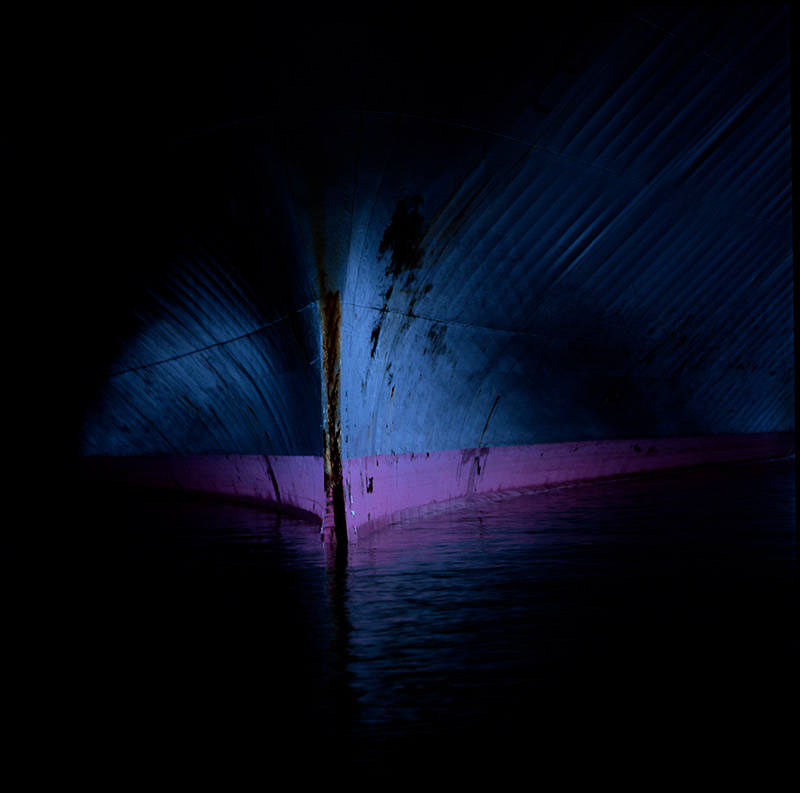 please visit the STUDIO FILM ARCHIVE to see how this process came together.
contact us for more information on available works - info (at) Distil Ennui . com

or register for a bi-annual studio update and lets stay connected.