Artist conceives a plastic and aluminium recycling facility in the Maldives to target drinks industry waste
Author: Distil Ennui | Post Date: 01-03-2018
An exciting release of twenty illuminated PhotoGrams that have been donated to fund the infrastructure of a community-led plastic and aluminium recycling facility in the Maldives.
Works from the 'Visions from the shoreline' collection have been made by free dive collecting plastic and aluminium waste that is currently plaguing remote island nations around the world.
This project is in collaboration with EOCEngineers Soneva Foundation and Metro Imaging.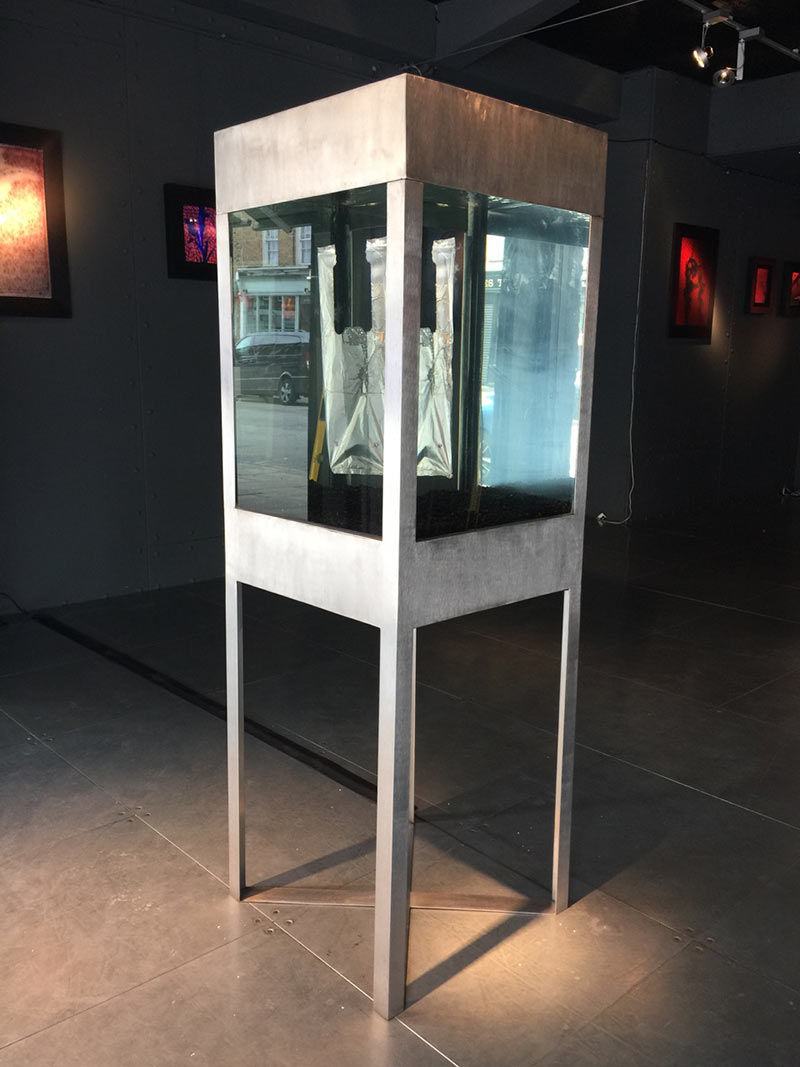 perpetual installation 316G S/Steel and glass vitrine case, water and floating plastic bag . titled 'Piscus Cibum'