Artist Manifesto; concerning process & failure. The whole process of making pictures like this is so deeply connected with failure
Author: Distil Ennui | Post Date: 09-08-2016
With that in mind there are some pieces for which you go to great lengths to create; that, just don't work in the end, and will never be seen; exiled to the cutting room floor.
Some people ask why I work so obsessively; the answer for me is simple... I know that If I do not make these works, I am certain that nobody else will. This alone compels me to move forward with next the piece, to go on regardless of what those around me say; peers or otherwise.
For me it is a relentless drive that I have absolutely no control over.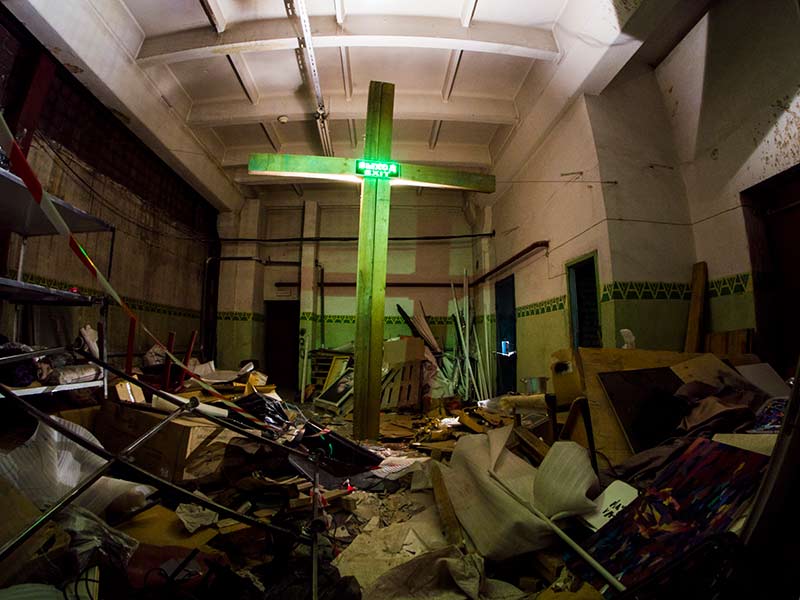 image from Dark Vat, Siberia. 'EXIT crucifixion' studio installation inspired by the death of British - American artist & friend Nancy Fouts.