Restoring a large oil painting by a disciple of Francisco de Goya
Author: Distil Ennui | Post Date: 19-11-2019
I am enjoying this restoration work on a large oil painting by a disciple artist working under the guidance of Francisco Goya.
The painting has unfortunately been cut from a much larger canvas, and appears to be dated 1798.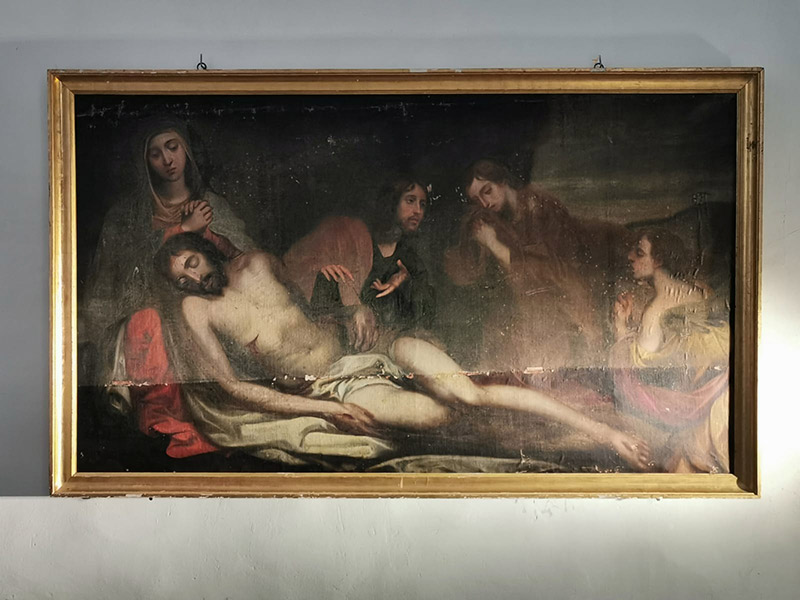 For now I am simply cleaning the canvas and exploring every facet of its 220 x 150cms size. You can see the horizontal line sloping upwards left to right, this is what I have worked towards at this early stage clearly showing the before and after of this cleaning stage.
Ultra violet light reveals many previous restoration marks which need careful cleaning around in order to keep as much of the original canvas intact before a next stage is decided upon. As you can see from the photos the larger canvas was folded for storing at some time, and upon opening the damage became apparent rendering the large piece beyond repair. This smaller canvas has been cut from the larger original, re-stretched and framed to how we see it here.
These large cracked areas show the canvas fibres intact underneath which will make everything easier moving forward. Spanish painters of this period often used a natural rabbit glue with ground chalk to provide a smooth 'gesso' surface to then paint onto the canvas. Clearly it can be seen that folding the canvas once dry is a big mistake.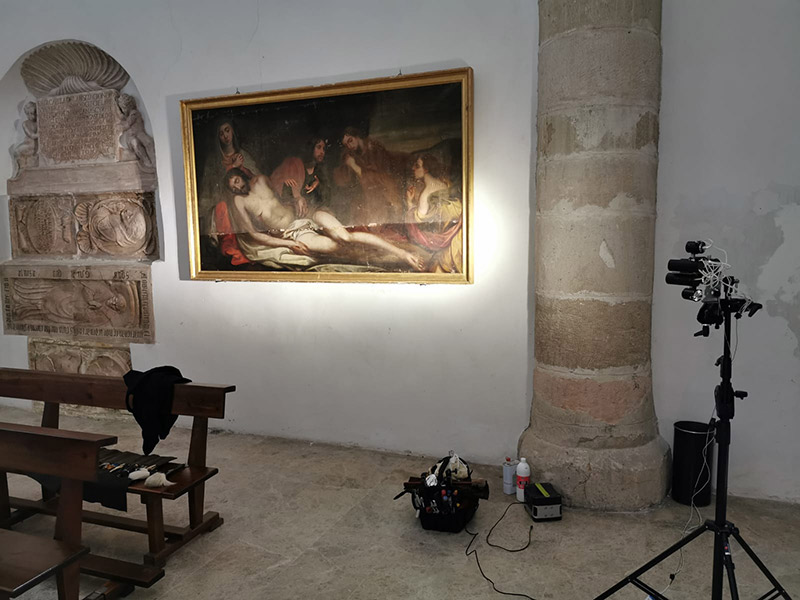 Below you will see the final piece at the end of the cleaning and varnish stage, this will hold the piece in good stead until the church decides to restore the painting fully which will mean removing it from where it currently hangs for a more detailed conservation process.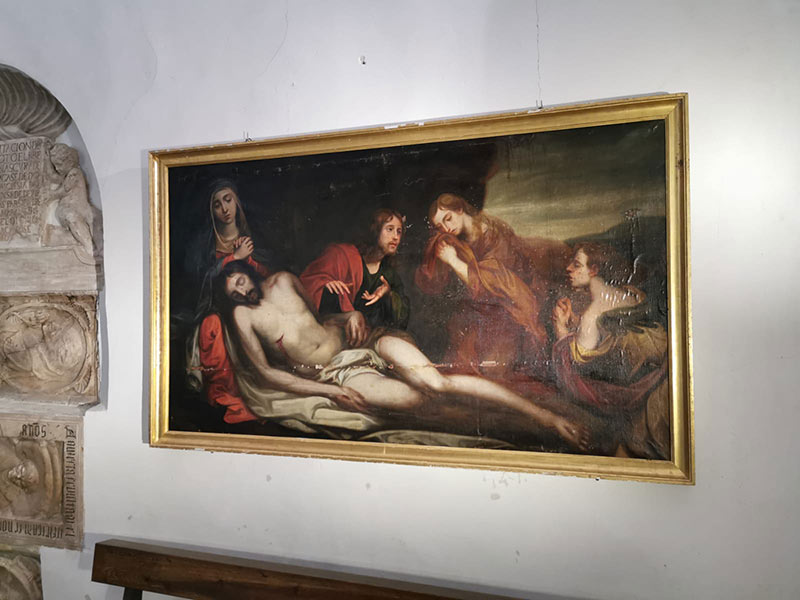 >>> Thank you for reading, please lets stay connected.
>>> discover more about projects & exhibitions here on the journal.