design and install a hanging system for large scale photographic DiBond mounted prints
Author: Distil Ennui | Post Date: 13-06-2020
I recently recycled aluminium rubbish into various extruded profiles, from this simple transition I was able to construct a stable support frame for oversize prints on aluminium DiBond panels using only a simple 'L' profile.
The panels are 200 x 150 cms, the header (hanging) strip is where a threaded angle bar is inserted through pre-drilled holes and are used as the wall fixings. These header profile bars were sized at 4cm x 4cm x 1.5mm along with 3 further for the bottom, left & right. These were dialed into the exact position to form a 100 x 100cm frame on the reverse of the panel. Bonded into position with Poly-Max Express buiding adhesive (UV & stable over time) and allowed to cure for 24 hours.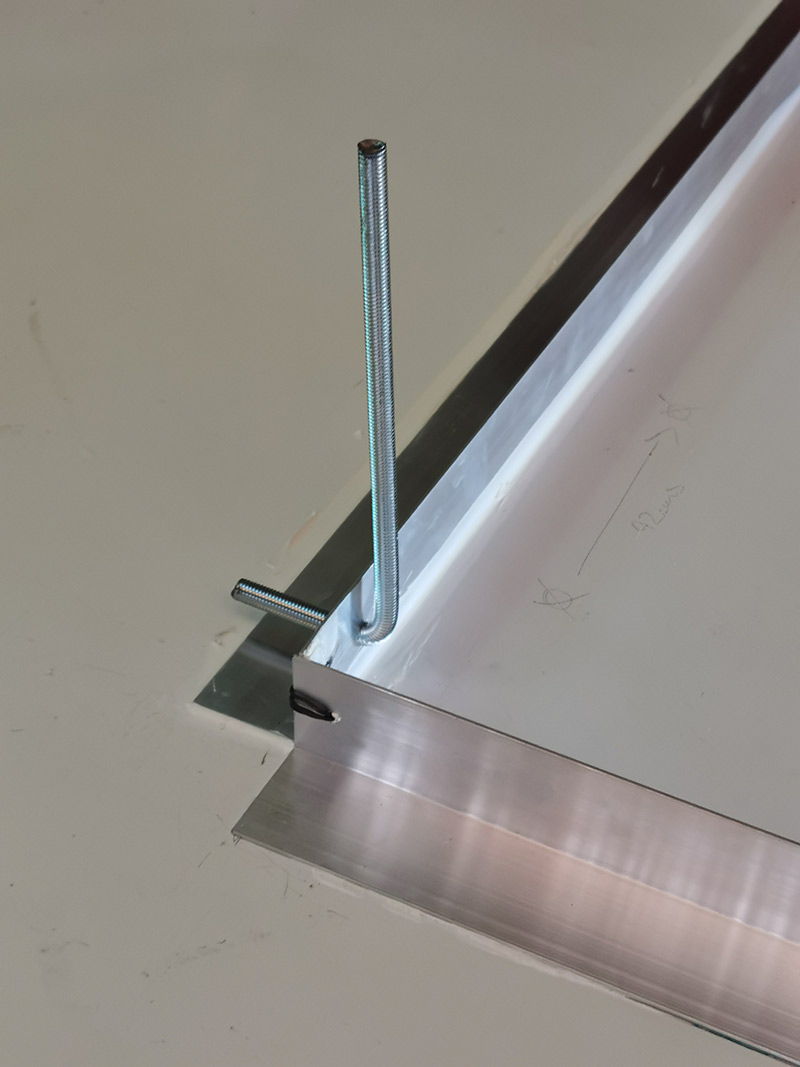 The corners were also pre-drilled to allow a heavy guage wire to mechanically connect each corner, once set the panel becomes very rigid and only adding 1 kilogramme to the overall hanging weight.
In preparation for recieving the panels with as little fuss as possible on site, the threaded 8mm bars were installed into the hang location with accurate positioning, for me 92cms apart and of course perfectly level. This was all done ahead of time so the panels could just be walked into the site and hung directly in place. Should any discrepancies arrise, a simple nut could be be added to the fixing bar and adjusted to the correct height.
A very simple solution that artists can install themselves.