entomologist artist breeding in the studio environment hatching Morpho Peleides & Amathonto butterflies
Author: Distil Ennui | Post Date: 13-04-2011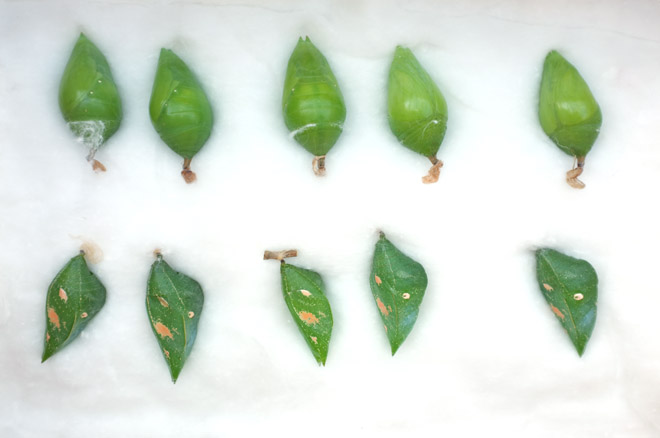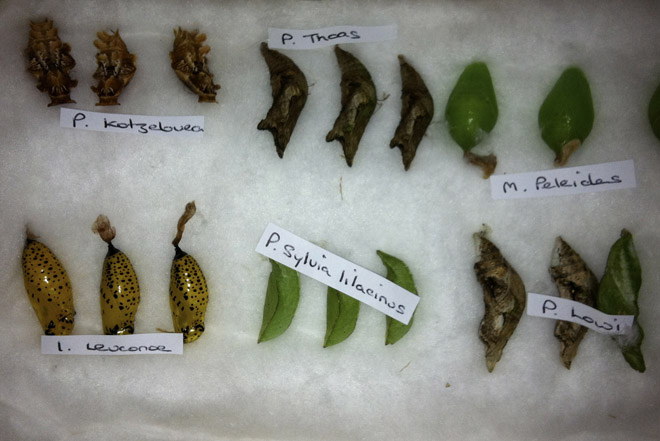 here you can see pupae ready to be hung in the hatching room.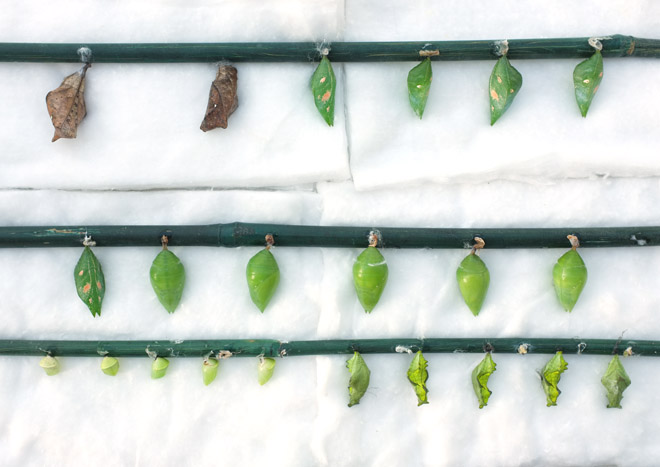 here you can see them attached to the hanging rails that will be their birthing / hatching place.
contact us for more information - info (at) Distil Ennui . com
or register for a bi-annual studio update and lets stay connected.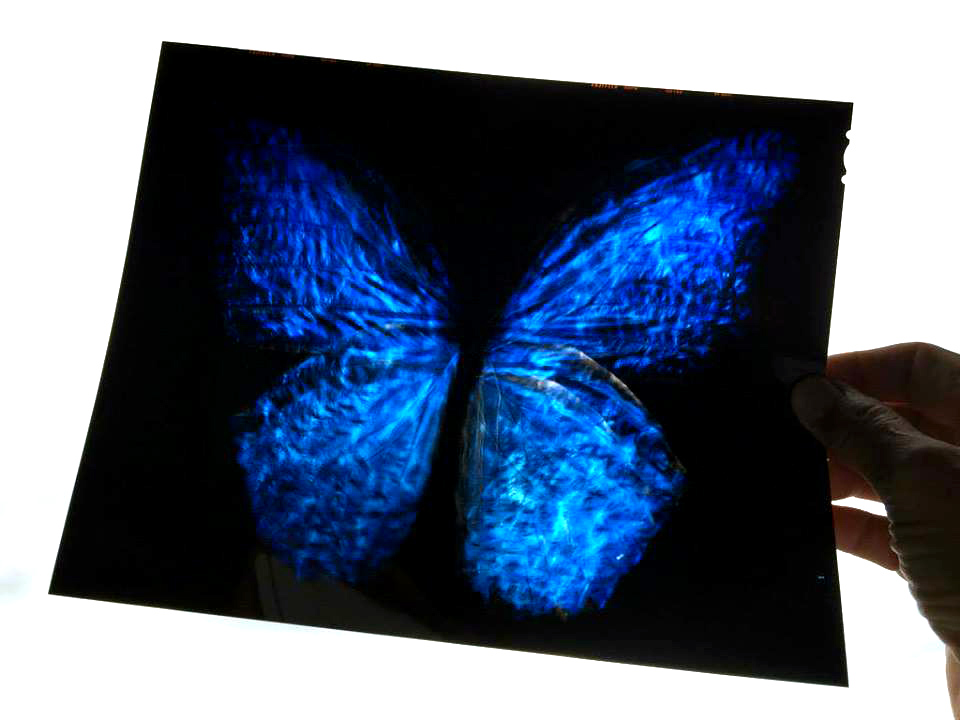 here you can see one of the original 8*10 inch transparency film plates, the analogue process for which is central to my process.
>>> Thank you for reading, please lets stay connected.
>>> discover more about my work here on the journal.