letter correspondence between Andrei Tolstoy and artist Alexander James Hamilton
Author: Distil Ennui | Post Date: 04-06-2016
noted in a letter dated 14th July 2014 from Professor Andrei Tolstoy (nee. Leo) 1956-2016.
' The consistency of his artistic vision is one of the most remarkable things about Alexander James. Having discovered his voice in the late eighties, he has devoted himself to articulating it with the lifelong self-discipline of a medieval monk. In our publicity chasing era, such conviction commands respect. He is an oak tree in the landscape of contemporary art, not some lesser rooted form bowing wherever the wind of public opinion takes it. '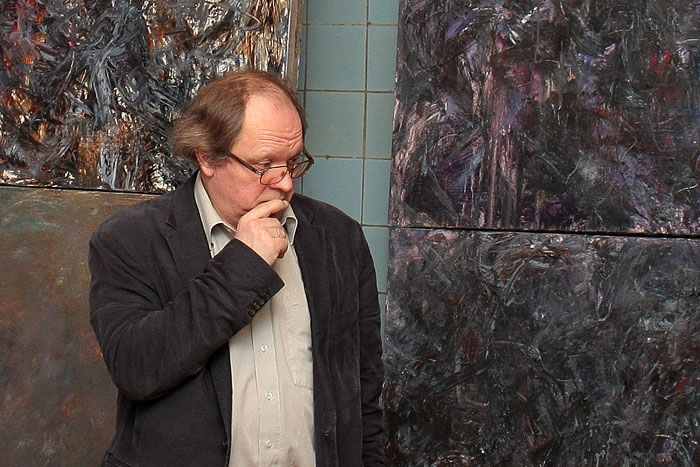 ____________________________________________________
Professor Andrey Tolstoy; 1956-2016 Née; Leo Tolstoy. An academician of the Russian Academy of Arts. Director of the Theory and History of the Visual Arts Research Institute at the Russian Academy of Arts. Tolstoy is a specialist on Russian art of the 20th and 21st centuries, as well as on Russian art's creative links with Europe in the Early Modern and Contemporary periods and on the art of Russian artist-émigrés in Europe and America in the 20th century. Author of over a hundred academic publications on these themes in Russian, English, French and Italian, released in Russia, Great Britain, France, Italy, Switzerland, Germany, Poland and the USA.
____________________________________________________