Moscow experiments at the Red October studio installing a vast underground black water reflection pool
Author: Distil Ennui | Post Date: 09-02-2014
After a 36 hour trip to London for press interviews, I am back in the studio working on the show; this grab shot of a newly flooded space is fascinating to me working with the distortions of light and black water. Covering over 100 square metres .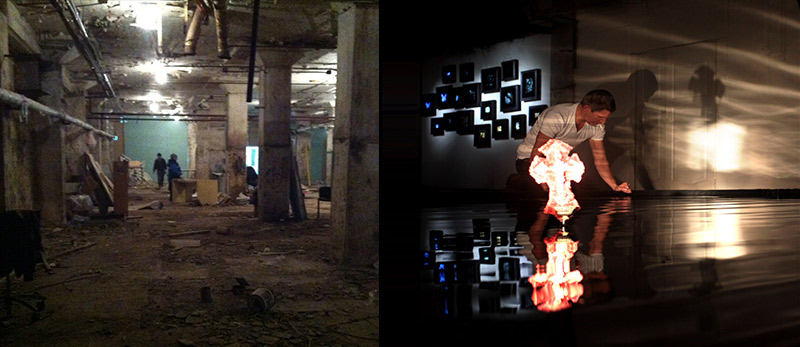 the artist installed a surreal floating cemetery installation within the historic Red October Studio
>>> Thank you for reading, please lets stay connected.
>>> discover more about my work here on the journal.