My fascination with an oil painting A Basket of Fruit 1599 by Michelangelo Merisi da Caravaggio 1571–1610
Author: Distil Ennui | Post Date: 15-02-2016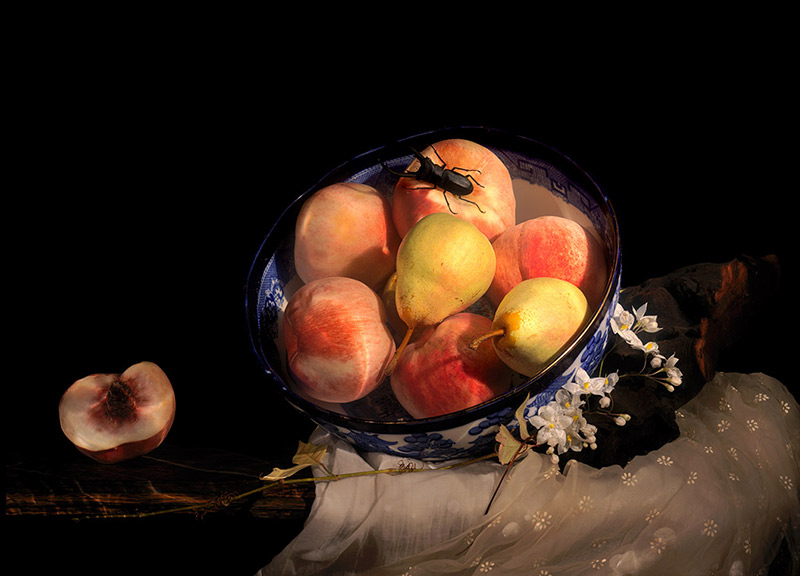 'Emperors Truth' dated 2010 from the Vanitas series 2008-Ongoing.
'A basket of fruit' is an oil painting by the Italian Baroque master Caravaggio hangs in the Biblioteca Ambrosiana in Milan.
It shows a wicker basket perched on the edge of a ledge. The basket contains a selection of summer fruit showing signs of decay and infestation. The painting depicts this humble still life in a realistic, gritty way, showing wilted leaves, sagging grapes, and signs of infestation. Perhaps this is symbolic of life's imperfections. Or perhaps Caravaggio just painted what he saw. a Vanitas before its time. Only now have I come to understand why it has always meant so much to me being recently reminded of its powerful message and how it emanates through my own work.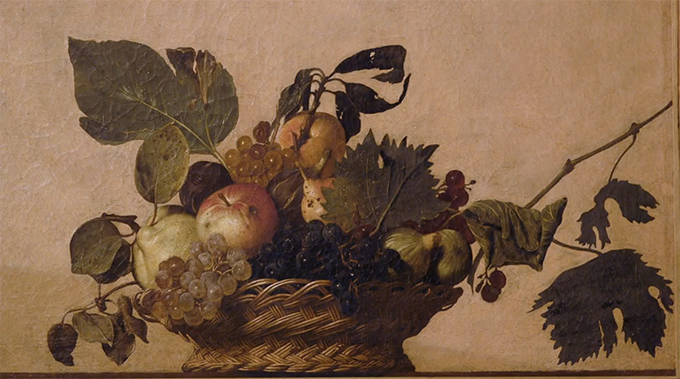 Whilst looking like just an ordinary painting of a basket of fruit. It is the first depiction of a still life by a western artist. It represents a new chapter in art history at the time, nothing like this had ever been seen before; For the 1000 years preceding this moment; the only form of artistic representation was sponsored and dictated by religion or a monarchy. Indeed these were the only subjects permitted using art as a powerful vehicle to educate and subjugate the people into their way of thinking, into re-enforcing their story. Not until the reformation did artists dare to create a piece such as this with no sign of god whatsoever. He painted this when he was only 21 years old.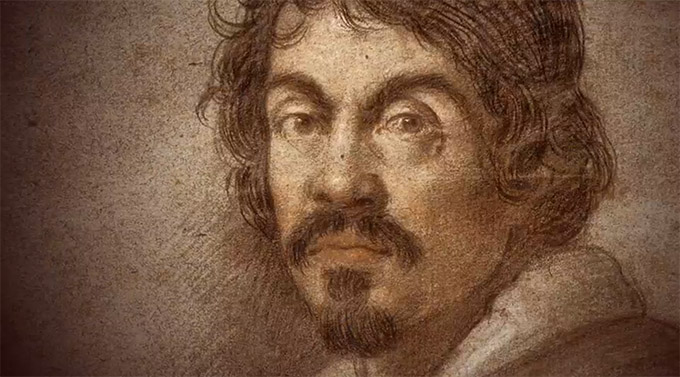 The painting itself wants to be more than a painting; for him it is about life, death, resurrection, salvation and the doubt in him and in all mankind as to whether such a thing is ever attainable by mortal beings. For a man so full of doubt as the artist himself this was revolutionary in every way.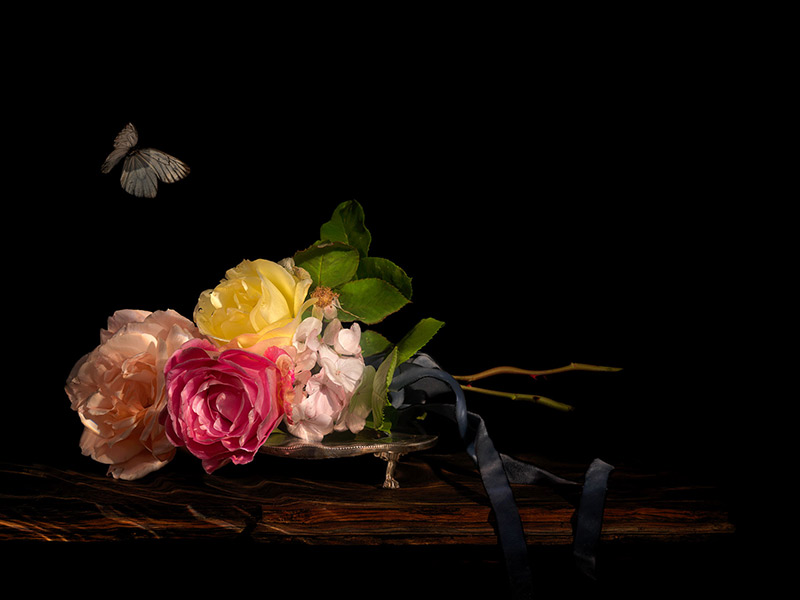 'Isis Bound' dated 2010 from the Vanitas series 2008-Ongoing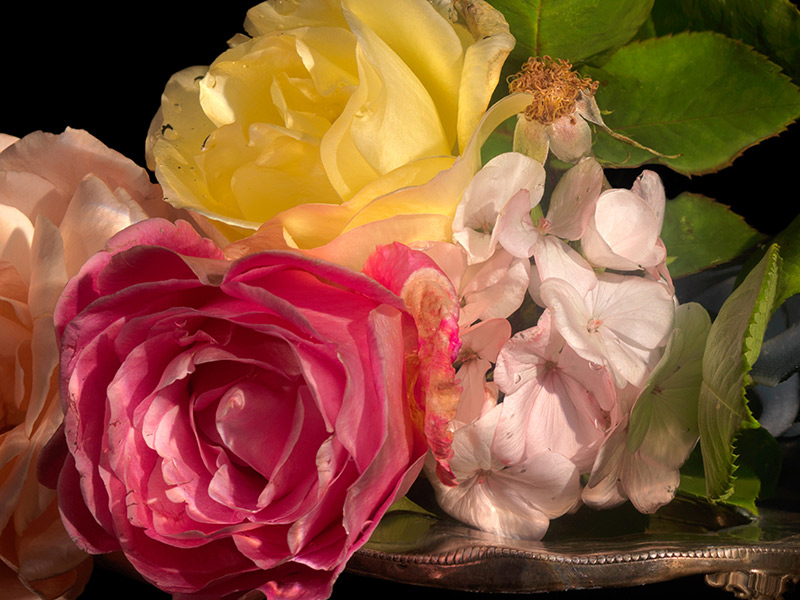 detail view of 'Isis Bound' dated 2010 from the Vanitas series 2008-Ongoing
>>> Thank you for reading, please lets stay connected.
>>> discover more about projects & exhibitions here on the journal.