New carbon neutral sun sculpture made from recycled aluminium using Nasa images for texture
Author: Distil Ennui | Post Date: 11-11-2021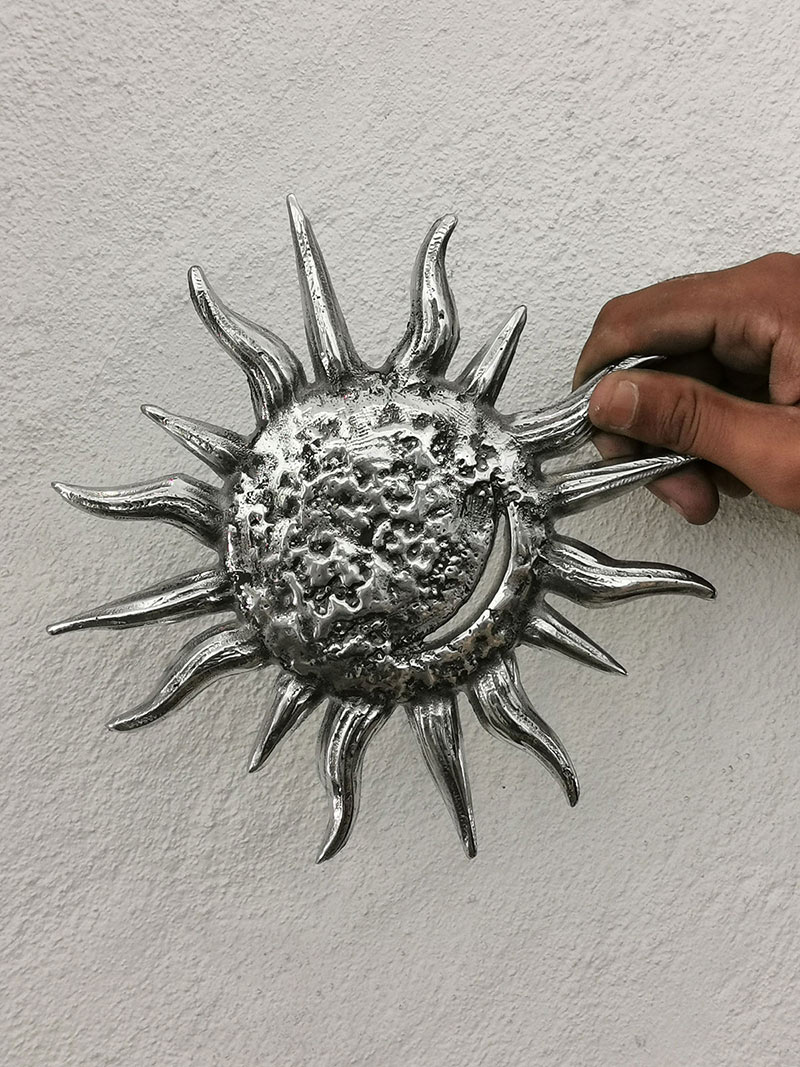 This piece is 20 cms, across 1cm deep at max point.
weight 320 grammes - equivalent to 45 small drinks cans
Smaller pieces are planned for the coming days, please lets stay connected so you can view the new pieces.

Seen here with actual NASA infra red images of the sun taken from the Parker Solar Probe which has been mapped directly onto the face. This was made by 3d mapping the basic design and texturing the flamed arms gently which was than 3d printed and then carbon neutral cast in recycled aluminium.
thank you for visiting, please lets stay connected.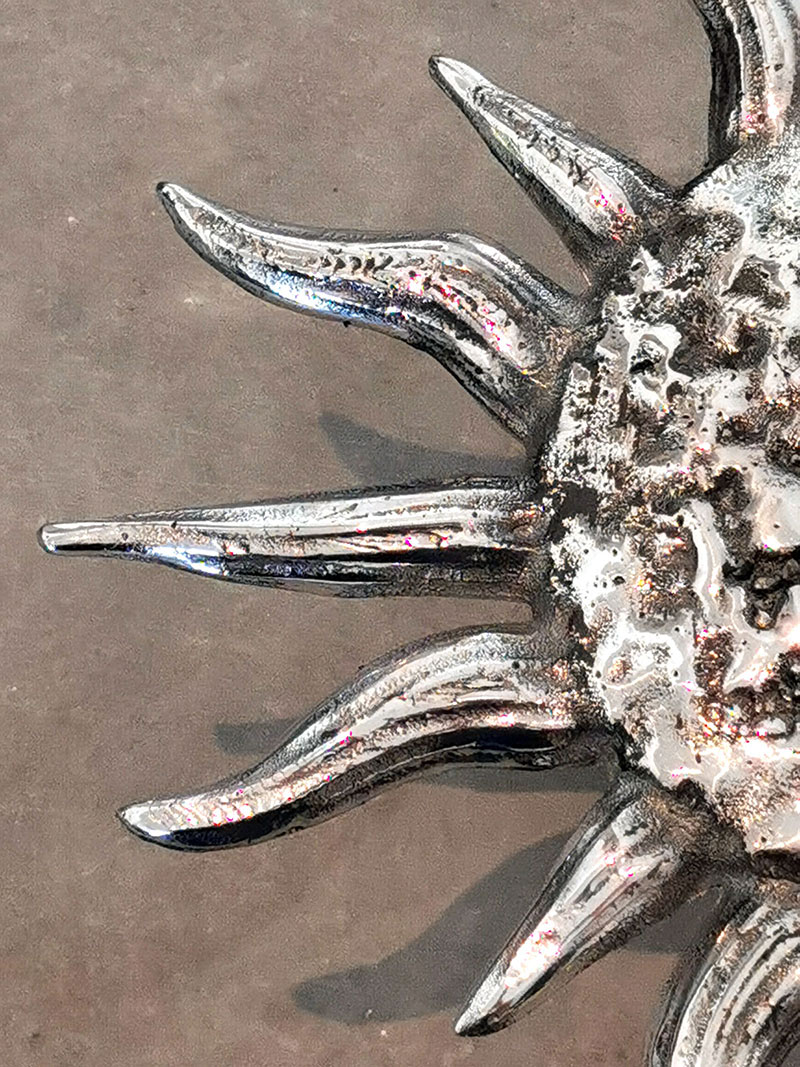 Visit the Distil Ennui Store to search for available works.