Exhibition 'Renciendo' 'Re-Born' inside the last remaining Baroque Convento de los Carmelites left standing in Spain
Author: Distil Ennui | Post Date: 25-01-2020

Exhibition Announcement - 'Renaciedo' (translates to Reborn)
Convento de los Carmelites, 19133, Budia, Spain.
DATES TBC.... mid-late 2020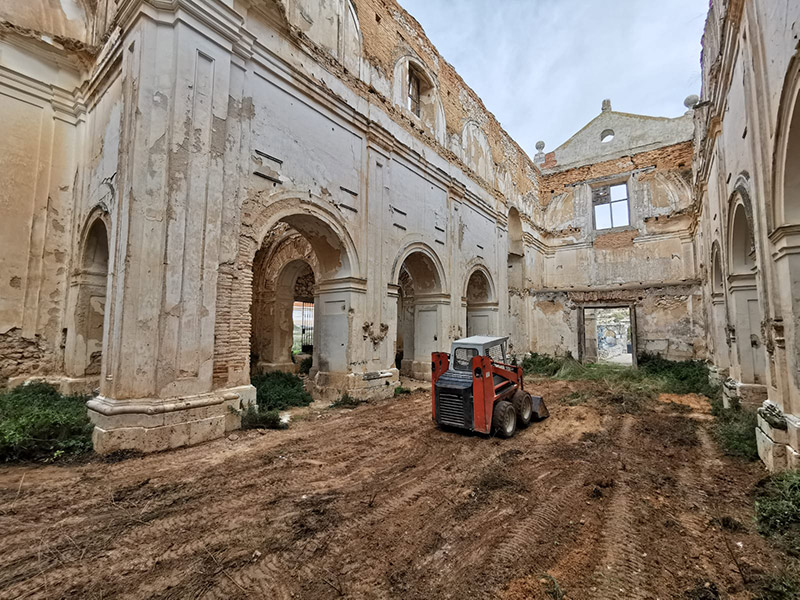 This is an open-air exhibition of monumental-scale photographic & installation works by Alexander James Hamilton, set amidst stunning baroque architecture of the last remaining Convento de los Carmelites. This site-specific art installation serves as a timely and poetic testament to the vitality of our natural world, and it's significance in our cultural life.
The works of art on display are inspired by Hamilton's experience looking out to sea. While he sees beauty and rapture by the shore, he sees where pollution intrudes and a destructive force in its roar. Visions from the Shoreline is an ode to our disappearing world and a catalyst for a bold artistic intervention that addresses the impact of industrialisation and pollution to our oceanic environment.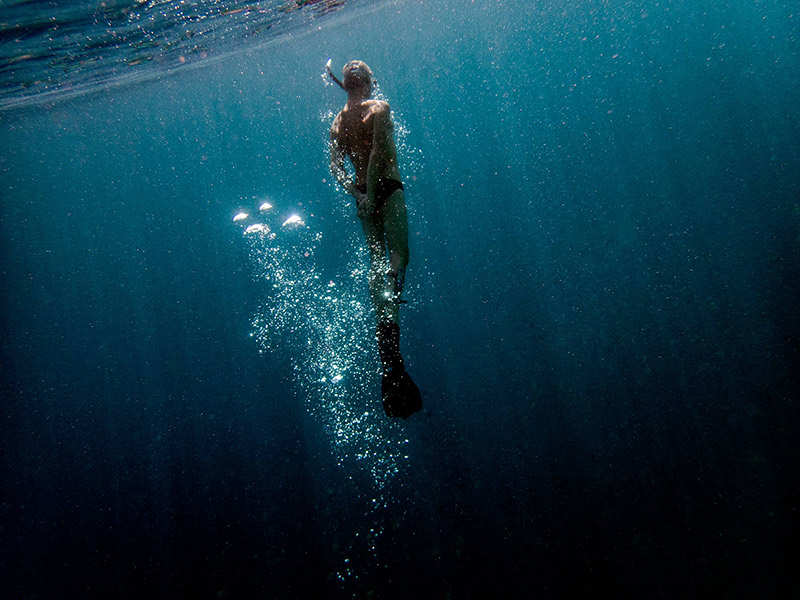 Working along the rising sea line of the Maldives - where the coral islands are being lost beneath the waves & plastic pollution - the artist created this series of work in a plein-air studio, free diving and collecting ashore plastic detritus found amongst the exotic flora and fauna ashore and under the sea. For 4 months the artist kayaked alone in a boat he made himself exploring all the island atols and creating artistic interventions within their many reef eco-systems. Making his own water and power fully unsupported and adrift, the artist spent his 50th birthday ashore a tiny 30 metre island being battered for 3 days by a typhoon.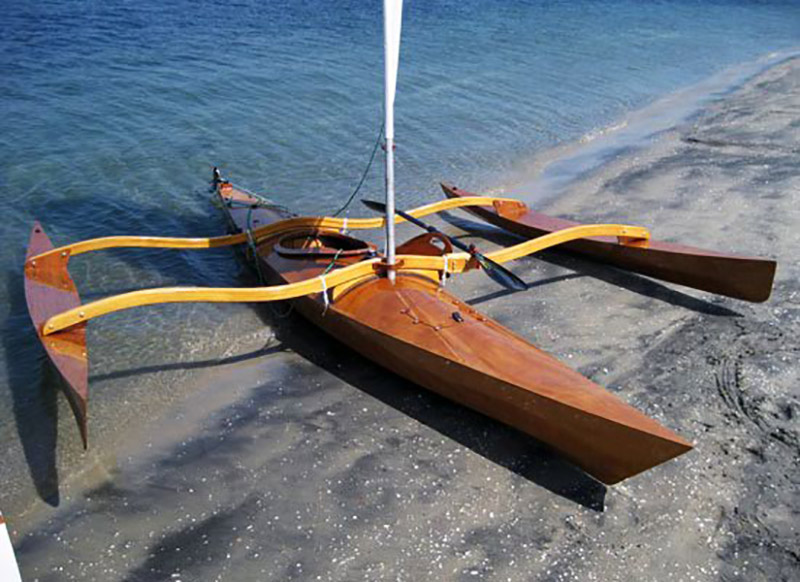 Alexander allowed for the environment itself to provide the materials for his artistic creation, saying this process resulted 'in unique environmental collaborations, with water as a recurring exploratory medium; and most importantly leaving no environmental footprint behind me in doing so'
The striking images are the direct result of the artist composing found materials onto transparency film plates exposed by moonlight and the rising dawn sun. It is an evolving and unpredictable process that is as compelling in its visual language as it is in the final work of art.

During this time Alexander also posted over 150 hand written letters to environmental groups, politicians and big corporates alike; with each letter setting out his manifesto for environmental protection, within the envelope the artist included a valuable artwork, an original Polaroid to reaffirm the messages importance and ensuring further engagement from all recipients.
A selection of these artworks were publicly exhibited in London last year with his London gallery Dellasposa and at the prestigious Canary Wharf Cross-Rail public atrium designed by Sir Norman Foster, and now they come to the region of Guadalajara in the magnificent ruins of the Convento del Carmelites. The site is the last remaining Baroque Carmelite structure still standing in the whole of Spain and dates back to 1688, operational with the sisterhood from 1732 to 1835.
The convent has been closed & abandoned for many years, deteriorating in condition all the while; but the artist has rallied & enabled the local community to support its preservation from further ruin and pledging to re-open the site with the artist overseeing the implementation of the project to allow future public access to this remarkable site.
For many years the artist has been a vocal ambassador for the '3 R Strategy'. Citing the Reduce, Re-use and Recycle ethics to reinforce a 'belief that society is in need of a spiritual re-awakening with nature'. The artworks themselves being a beacon to this philosophy. Indeed the artist is carrying the mantra to the very core of the project by himself recycling aluminium rubbish from the village of Budia and hand fabricating the lighting system for this huge site and donating as bequest the installation to the community for its ongoing use & preservation.
Visions from the Shoreline encapsulate the tensions between man and nature, as industrialisation has led to many of the world's environmental issues such as climate change, toxins and plastic pollution in the ocean and freshwater systems, and loss of biodiversity. 'There is a macabre dichotomy that the destructive pollution I collected can create images so hauntingly beautiful,' states

Hamilton. 'Contemporary art often tries to shock us; it seems to forget that the greatest art not only has to be beautiful but conveys a message… Nature is danger and beauty intertwined in a never-ending dance, but humanity's survival is unsure as we pollute our environment and threaten every wild species on the planet, through careless behaviour and reckless growth.'
This site-specific exhibition addresses the impact of industry on our natural world, these evocative and enigmatic artworks explore the complexity and transience of life. Burning colours of red reflect the rising sun and signify a beacon, warning viewers of the diminishing state of our planet. The shadowy traces of detritus found in the vast ocean evoke the transitory nature of time and question the materiality of life. Pure alchemy transpires as the natural light of our world reflects in the burnishing light emanating from the images before us. By 'drawing with light' Alexander James Hamiltons' photograms use 'light as a creative agent,' embodying the medium's essence and allowing the photographer to create something never-before-seen, as opposed to merely reproducing the world around us.
Throughout his artistic career, Alexander James Hamilton has strived to make the concerns of art relevant to society at large. His practice spans sculpture, painting, photography, film, lighting and installation. Not limited by the architectural confines of the art world, his practice engages the broader public sphere through interventions within natural landscapes and civic spaces alike, arts education, policy-making, issues of sustainability and ecocide. While producing many of his works on location in remote regions of the world, he ensures there is no footprint is left behind in his artistic practice.
For over thirty years, artist and photographer has skilfully composed sculptural scenes from beautifully crafted materials through his studio and location-based practices. Conveying his philosophy of 'in-camera purity', Hamilton explores each piece in relation painting with light through the alchemy of water by distinctively combining photography, sculpture and painting into one singular, unique image.
Notes from the artist
This project stems from my very early days as a young artist as far back as 1984 where I was rough sleeping on beaches around the Caribbean building sculptures out of washed up materials, taking them underwater and creating interventions on endangered or recently dynamited reef systems. This happened a lot in the past, often hotel developers would buy cheap land with difficult reef systems, and forcibly remove them to make way for softer waves and sandier beaches. I saw this first hand and it immediately moved me to action. Both in advance of the reefs destruction and afterwards as a memento mori for what was.
Most of these underwater installations were difficult to swim to, so photography was used to fix and
extend the work and allow access to its reasoning. The decision that water was to be my
medium as an artist was set in those early days; if was difficult work and often dangerous. Free diving alone offshore, and tanked on deeper dives and always alone; sometimes the materials would fight me in their bid to stay afloat, and often there were inquisitive receptions waiting for me. I dived exhaustively at least four times a day for 4 years working, dreaming and thinking underwater for this length of time had made its mark on me. I cannot turn away.
I kayaked around all the Atolls of the Maldives, a place I know well already diving these waters in the mid 1980's. This jewel like region in the past has had many of its islands turned into rubbish tips literally with a palm tree on top as there is no way of disposing of tourism related rubbish. In my early years as an artist, I spent 3 years making impromptu visits to hotels & writing endless letters to persuade the tourism board and hotels direct to employ a 'you want it you take it away' policy. So if you ordered a can of coke with your dinner - the waiter would crush your can so you can fly home with at the end of your trip.
This region is an important climate change impact zone. their entire population and its lands are at risk of rising water levels. Perhaps to the point where an entire nation will be forced to relocate. I plan to go back to the early work with installations and interventions underwater and on land exploring the polarity therein.
Water is such an important medium for me to continue exploring, its environmental signature is a conversation that I have made a lifelong commitment to. Today as in the past we have entered conflicts over access to oil, soon those very same disputes will happen over access to clean water for our very survival, this takes much of my thoughts in the studio.
Like many projects before despite all the difficulties that will be encountered I feel this project of such importance; that these must be overcome, otherwise who else will do it?
>>> Thank you for reading, please lets stay connected.
>>> discover more about projects & exhibitions here on the journal.