Artwork donated to Stonewall charity auction titled - I hate the word homophobia. Its not a phobia you're scared you're an asshole
Author: Distil Ennui | Post Date: 22-09-2016
From the series 'Offshore Recordings' Titled ' I hate the word homophobia. Its not a phobia, you're scared. you're an asshole.' --- detail from the original 8x10 inch colour negative film plate printed direct to heavy weight silbver gelatin paper.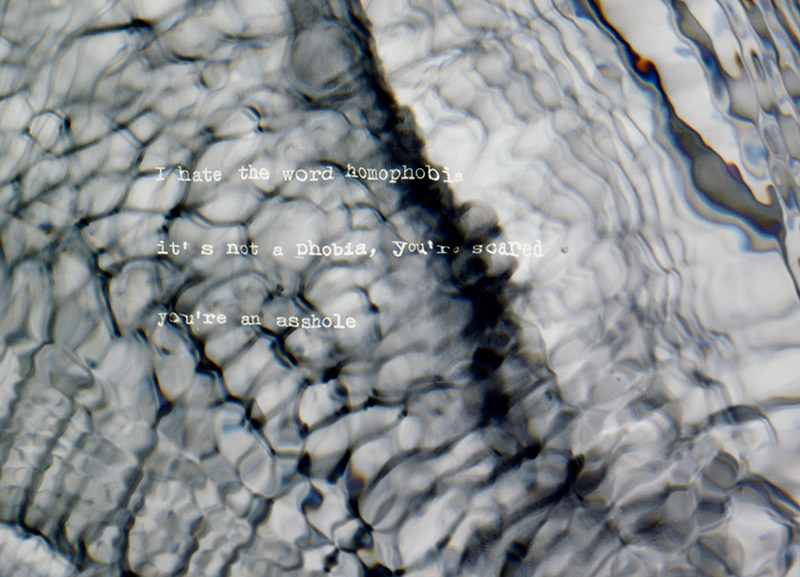 >>> Thank you for reading, please lets stay connected.
>>> discover more about projects & exhibitions here on the journal.