a new under water photographic butterfly series in the studio with no editions
Author: Distil Ennui | Post Date: 09-01-2014
An exciting development in the 'Swarm' series with new multiple layered parent / child exposures onto the same 8 x 10" transparency film - this piece titled 'Aberration No I' with each subtle painterly butterfly layered one on top of the other over a period of 2 weeks - a total of 20 exposures one over the other with mother and daughter specimens. The final piece is 160 x 160 cms in size, mounted to polished aluminium as with all my large format works and then box framed in American walnut behind museum grade anti-reflect glass; which will be delivered to the lucky client on Wednesday. the two Artist Proofs will be produced and the original transparency will be destroyed to protect the Edition of only one unique print.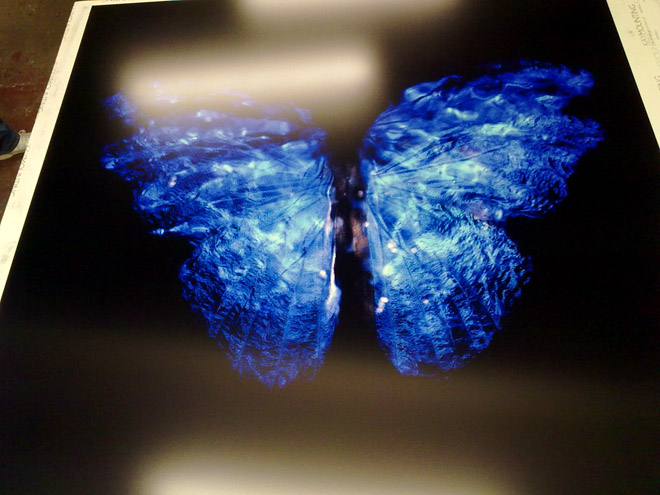 Here is a shot of it being prepared at Kay Mounting before heading over to Simon Quinn the Frame Junkie; the sneaker bearing foot on the left hand side should give you a sense of scale for the piece. Here is the artwork full frame. Great to know I have such a professional team handling production in London whilst I am locked away in the Moscow studio. Thank you to Metro Imaging, Kay Mounting and Simon Quinn.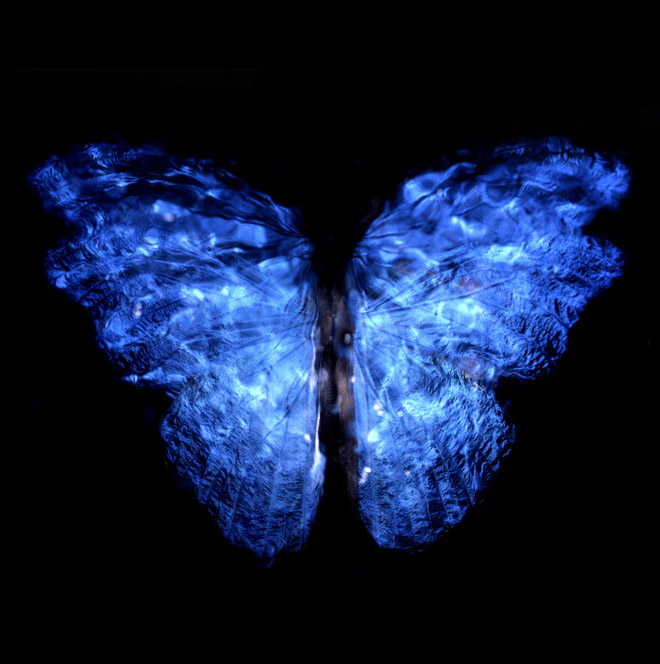 >>> Thank you for reading, please lets stay connected.
>>> discover more about my work here on the journal.