Artist manifesto Field observation is a way to discover the world and interpret it for yourself
Author: Distil Ennui | Post Date: 30-05-2018
'Field observation is a way to discover the world and interpret it for yourself'
A quick view inside the space for 'Visions from the shoreline' with a water filled installation vitrine case that has a vibrant green algae bloom, turning the clear plastic bag into what looks to be a meal for unsuspecting species by looking very similar to a jelly fish in the water; a main food source for fish, whales and dolphins.
titled 'Piscus Cibum' (fish Food)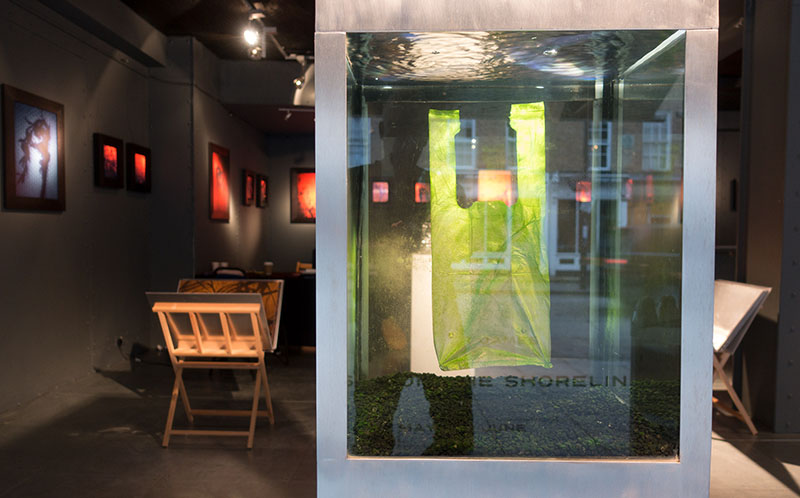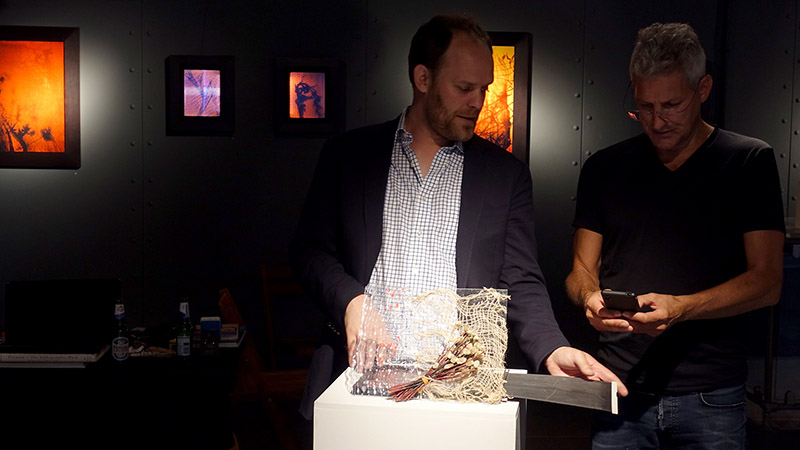 >>> Thank you for reading, please lets stay connected.
>>> discover more about projects & exhibitions here on the journal.