collecting & recycling beach cleanup waste from the most remote islands on earth the Chagos Archipelago
Author: Distil Ennui | Post Date: 15-02-2023
A high court ruling is today bringing attention to the illegal deportation of an entire community from their home in the late 1960's. The entire native population of nearly 1000 people, entire families were deported so the UK & USA could open military bases, wiping out 1000's years of cultural, natural & offshore navigational understanding.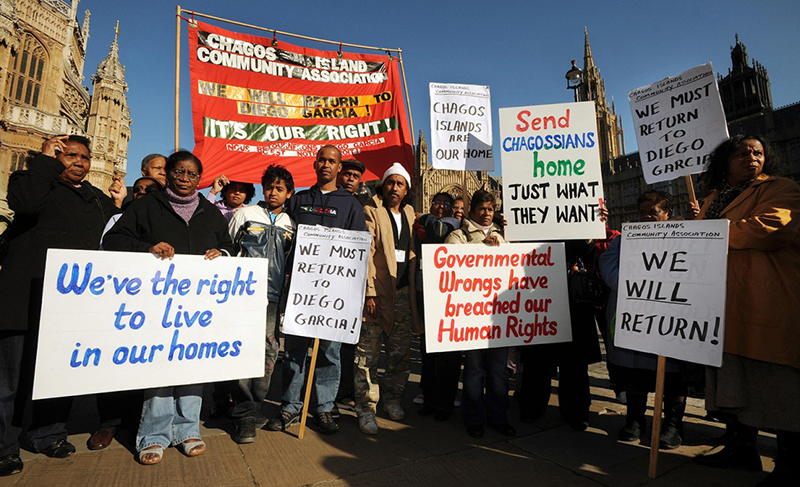 Chagossians protesting in 2015, outside the high court in London - Photograph: Fiona Hanson/PA
In 2017 while kayaking the Maldivian atols for the project 'Visions from the shoreline', I caught a piggy back ride with a deep sea fishing vessel and quietly slipped my little wooden boat into the water 30 miles away from the high security zone, and paddled in. What I saw was quite shocking with beaches littered with waste & military parts, confectionary wrappers and yes lots of beer / coke cans. I collected these 2 beer cans from one of the beaches on what must be the most remote island on earth Diego Garcia in the Chagos Archipelago.
My handheld marine VHF did not have much range to it and I did think that I would be stranded on the islands if I lost contact with the support vessel that was my ride back to the Maldives some 1400 klms to the north. I could not have made this crossing there or back without Mohammed and his traditional Dhoni fishing vessel.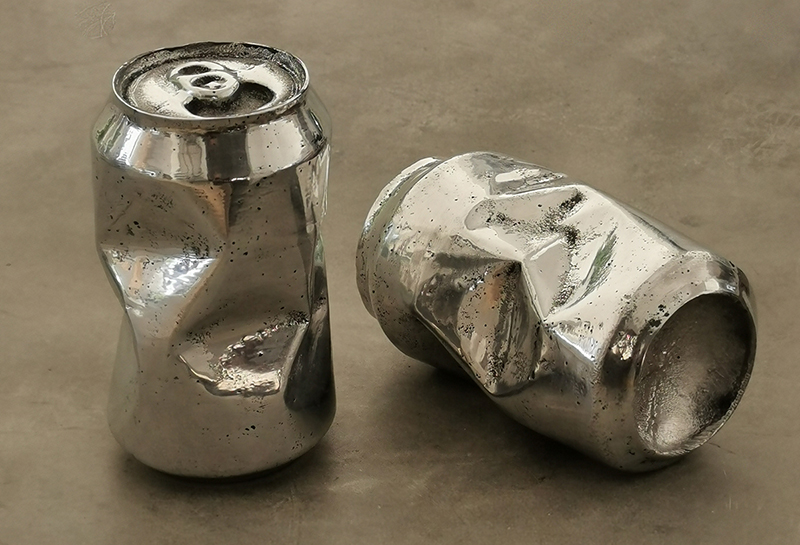 2 solid beer can sculptures before the final polishing stage.
I have scanned the cans and created a set of 3d models, then FDM 3d printed in 6 parts and cast in Aluminium. The model was in fact very difficult to remove from the cope & drag - even in 6 pieces like this.
The final pieces were made using a total of 236 recycled beer cans weighing +/- 760 grammes each.



I hope you found this journal entry informative, please stay connected.
Join the mailing list.. Register
Telegram Channel.. DistilEnnui
Instagram.. AJHamilton.Artist
Twitter.. DistilEnnui

Read the background political & court room story on The Guardian's website...
https://www.theguardian.com/world/2023/feb/15/chagos-islanders-full-reparations-exile-colonial-crime-human-rights-watch-trial?utm_term=Autofeed&CMP=twt_gu&utm_medium&utm_source=Twitter#Echobox=1676439556
Read supporting data from the report created & submitted by Human Rights Watch...
https://www.hrw.org/report/2023/02/15/thats-when-nightmare-started/uk-and-us-forced-displacement-chagossians-and