EMPIRICAL RESEARCH & EVIDENCE launched with NFC tag authentication
Author: Distil Ennui | Post Date: 11-04-2022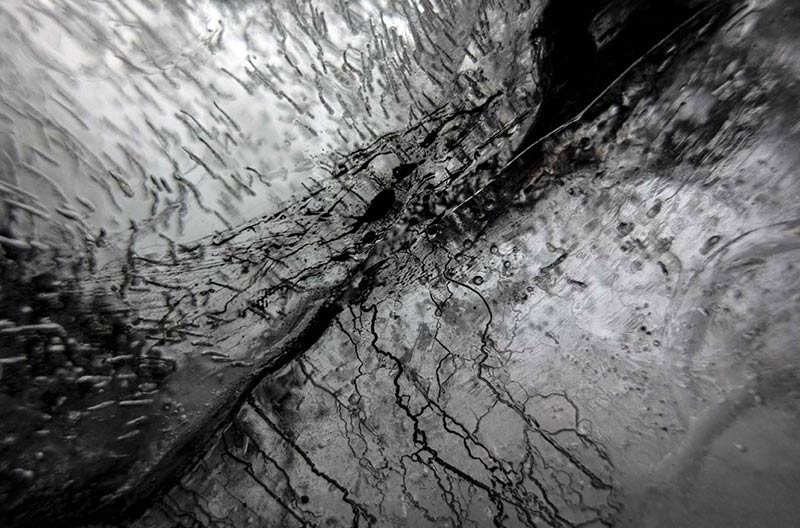 Plate 1027 from 'Empirical research & evidence' dated 2014-2022
unique 16 13⁄24 × 23 3⁄8 inch print embedded with NFC encrypted authentication tag
It has been a month since returning from working in the forest to complete the series 'Oil + Water' exactly 8 years after starting the project.
It was however an astonishing 25 degrees warmer on average than in 2014 at the same location on the Kama river, preventing the crude oil from freezing in the same way.
I was completely unaware that my experience was not isolated, at the same time (jan/feb 2022) both Antartica and the North Pole were also experiencing staggering temperature rises alarming scientists globally and causing vast areas of historically stable ice shelfs to weaken and break away forever.
I present these works as 'Empirical research & evidence'. 2014-2022.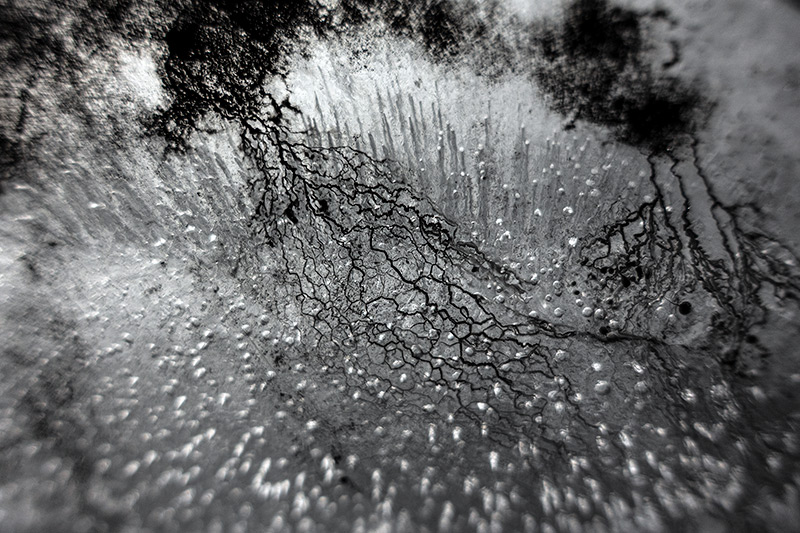 Plate 0882 from 'Empirical research & evidence' dated 2014-2022
unique 16 13⁄24 × 23 3⁄8 inch print embedded with NFC encrypted authentication tag
Since the closing decades of the past century, the natural limits of growth have continually been overstepped which leads me to search for answers of a different kind, collecting data intent on supporting an increase in environmental awareness as we witness the ever growing scrutiny of viable raw materials & energy sources.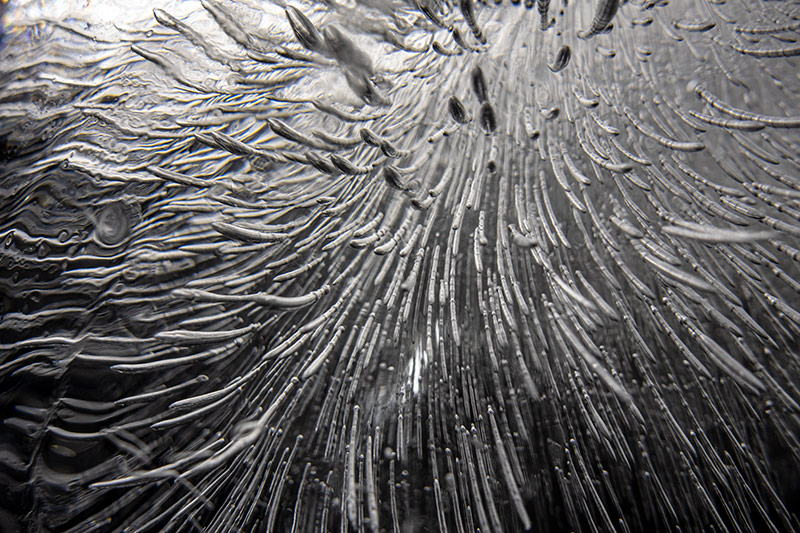 Plate 1171 from 'Empirical research & evidence' dated 2014-2022
unique 16 13⁄24 × 23 3⁄8 inch print embedded with NFC encrypted authentication tag
My work has always circled a common theme: that environmental protection can come from responsible design that considers its own circular development at its core. The close examination of production & end of life data is indispensable to formulating a well-informed and accurate opinion for widespread distribution. Where little production and lifespan transparency exist, it must raise fundamental issues related to corporate governance and accountability reporting.
Lacking the organic colour secretions that occurred during the process of 2014 where crude oil is exposed to the process 'enthalpy of fusion'. Here without the extreme cold we are now presented with near monochrome recordings heightening the consciousness to our precarious existence on the planet. Their loss in colour over this 8 year period a testament to global biodiversity loss, widespread river & ocean degradation through pollution, overfishing and mass coral bleaching events caused by rising temperatures from carbon induced global warming.
These works are a momento mori to the collapsing ice sheets, the black scars and weight of human activity rendering their separation and ultimate liquified resolution.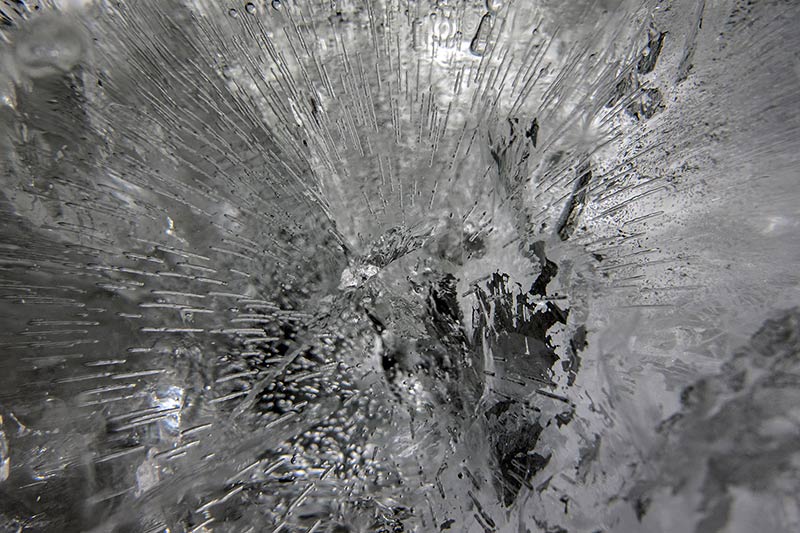 Plate 0603 from 'Empirical research & evidence' dated 2014-2022
unique 16 13⁄24 × 23 3⁄8 inch print embedded with NFC encrypted authentication tag
PRODUCTION NOTES:
In the midst of the current growth of NFT artworks, and to counter the mis-conception concerning their uniqueness as an artwork, this series of unique prints (no editions) is produced on heavy weight cellulose paper, each at 16-1/2 x 23-3/8 inches and embedded with an encrypted NFC authentication tag.

a short clip showing how NFC authentication works.
Simply by passing any web enabled mobile phone close to the signature, the tag will verify itself to the user and then delete its unique digital ID so that it can create a new encryption, each and every time the artwork is scanned. This creates a tamper proof, anti-counterfeit verification system without the need to download an app.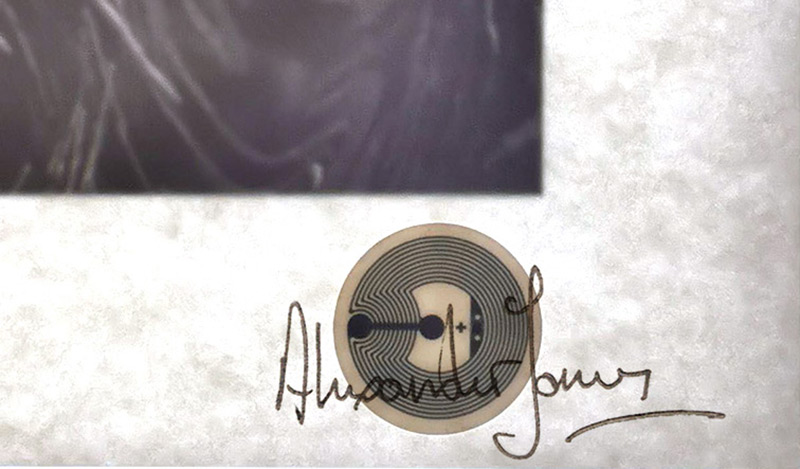 a high pass (x-ray type) scan through a print showing signature recto & NFC tag verso.

This studio developed NFC tag authentication system places unique works into collectors hands with uncompromising provenance verification without the associated blockchain carbon footprint.
If you have any questions or would like to discuss my work in any way please do reach out, and, as with here I will respond personally, every little helps even if it is just to say hello.
view 'Empirical research & evidence 2014 - 2022'
>>> Thank you for reading, please lets stay connected.
>>> discover more about projects & exhibitions here on the journal.