exhibition at Canary Wharf Crossrail Roof Gardens designed by renowned architect Norman Foster
Author: Distil Ennui | Post Date: 24-05-2019
PRESS RELEASE.....
Private View 30th May 18:00-20:00.
Public viewing from 30th May until 1st July.
Crossrail Place Roof Garden, Canary Wharf, London E14 5AB
'Visions from the shoreline' is an open-air exhibition of monumental-scale photographic works by Alexander James Hamilton. Set amidst stunning roof gardens looking across the iconic skyline of London's Canary Wharf, this site-specific art installation serves as a timely and poetic testament to the vitality of our natural world, and it's significance in our cultural life.' Jessica McBride, Co-Founder and curator Dellasposa Gallery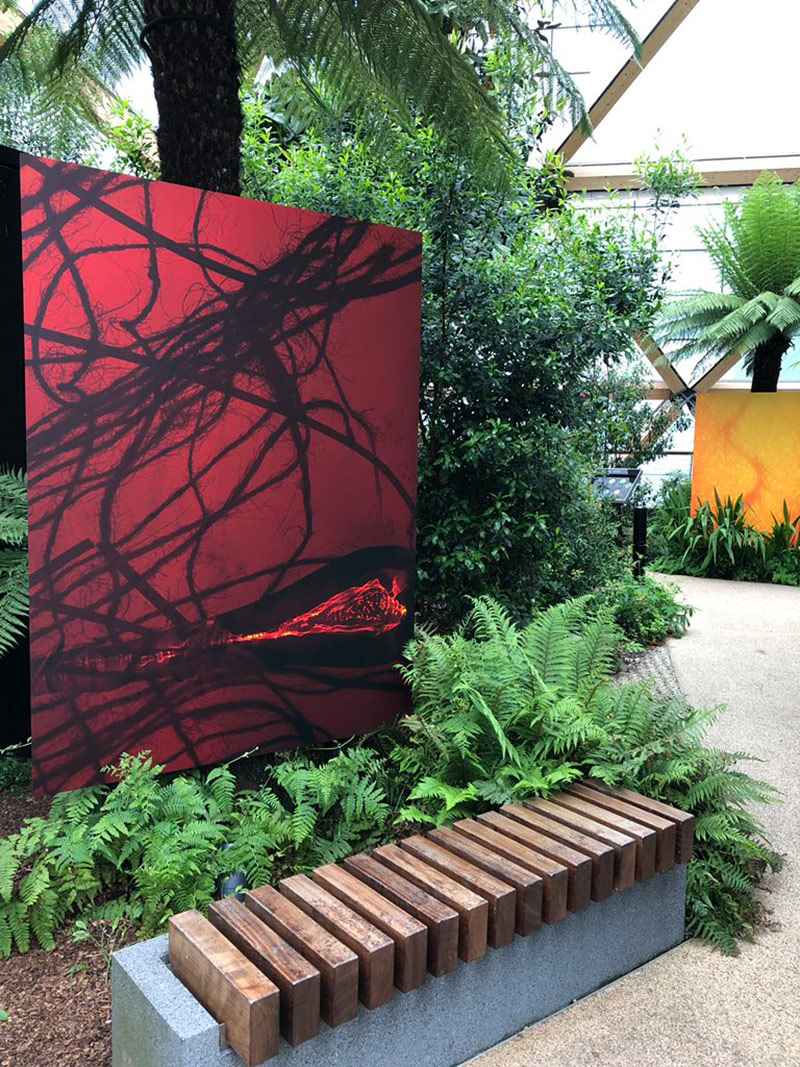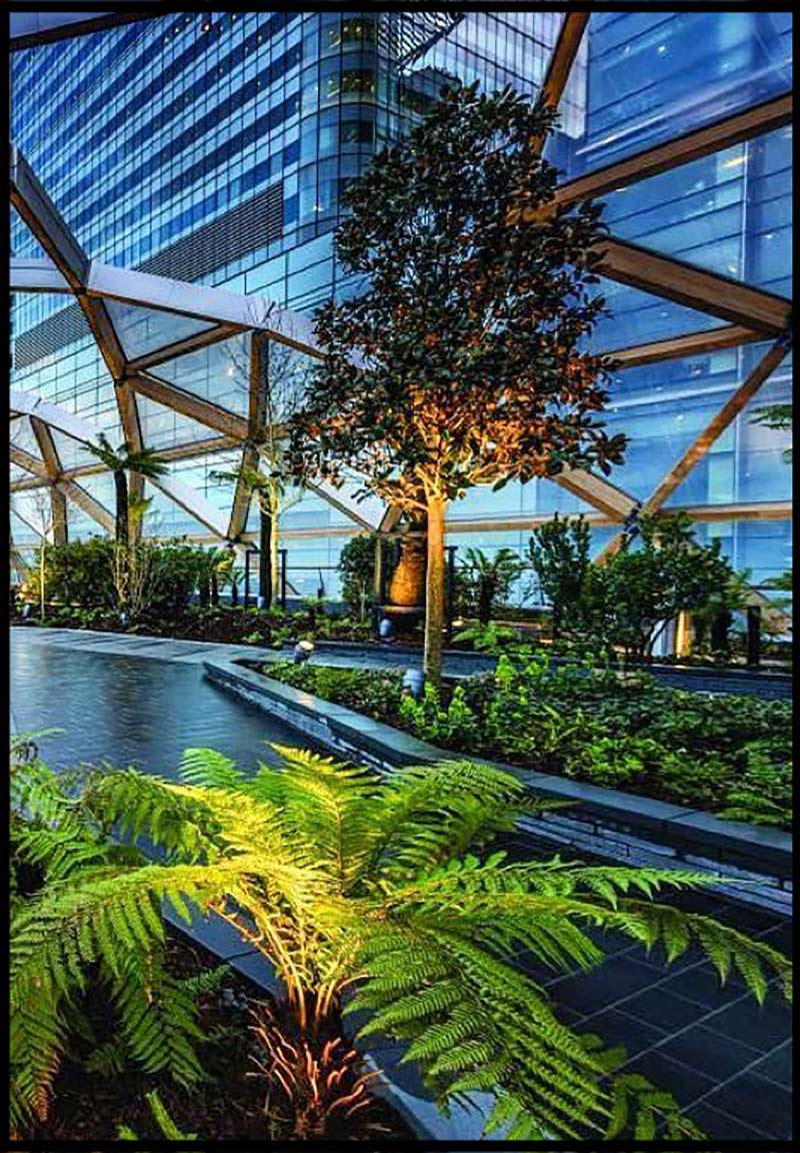 The works of art on display are inspired by Hamilton's experience looking out to sea. While he sees beauty and rapture by the shore, he sees where pollution intrudes and a destructive force in its roar. Visions from the Shoreline is an ode to our disappearing world and a catalyst for a bold artistic intervention that addresses the impact of industrialisation and pollution to our oceanic environment. The exhibition is set within the roof gardens of Canary Wharf, designed by renowned architect Norman Foster. Visions from the Shoreline hangs among an abundance of plants and trees referencing the maritime heritage of London and the many plants that are native to faraway lands by the intrepid explorers in merchant ships. Here, the architecture of the roof garden is designed to evoke a ship laden with unusual and exotic specimens from around the world. It offers visitors a tranquil space for contemplation away from their urban surroundings while admiring the works of art and iconic skyline of the city.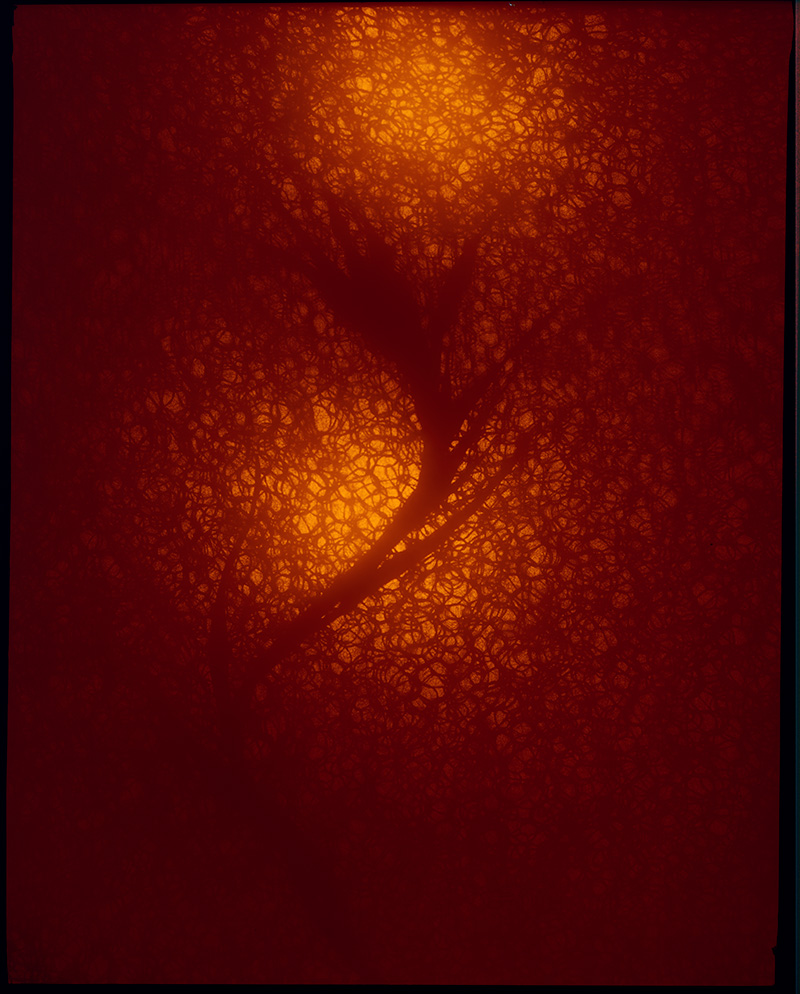 Visions from the Shoreline encapsulate the tensions between man and nature, as industrialisation has led to many of the world's environmental issues such as climate change, toxins and plastic pollution in the ocean, and loss of biodiversity. 'There is a macabre dichotomy that the destructive pollution I collected [from the ocean] can create images so hauntingly beautiful,' states Hamilton. 'Contemporary art often tries to shock us; it seems to forget that the greatest art not only has to be beautiful but conveys a message… Nature is danger and beauty intertwined in a never-ending dance, but humanity's survival is unsure as we pollute our environment and threaten every wild species on the planet, through careless behaviour and reckless growth.'
Across the iconic skyline of the city, this site-specific exhibition addresses the impact of industry on our natural world. The geographic location of the site places the gardens on the Meridian line that connects the eastern and western hemispheres and links the economic power of the City of London to Britain's global trading empire.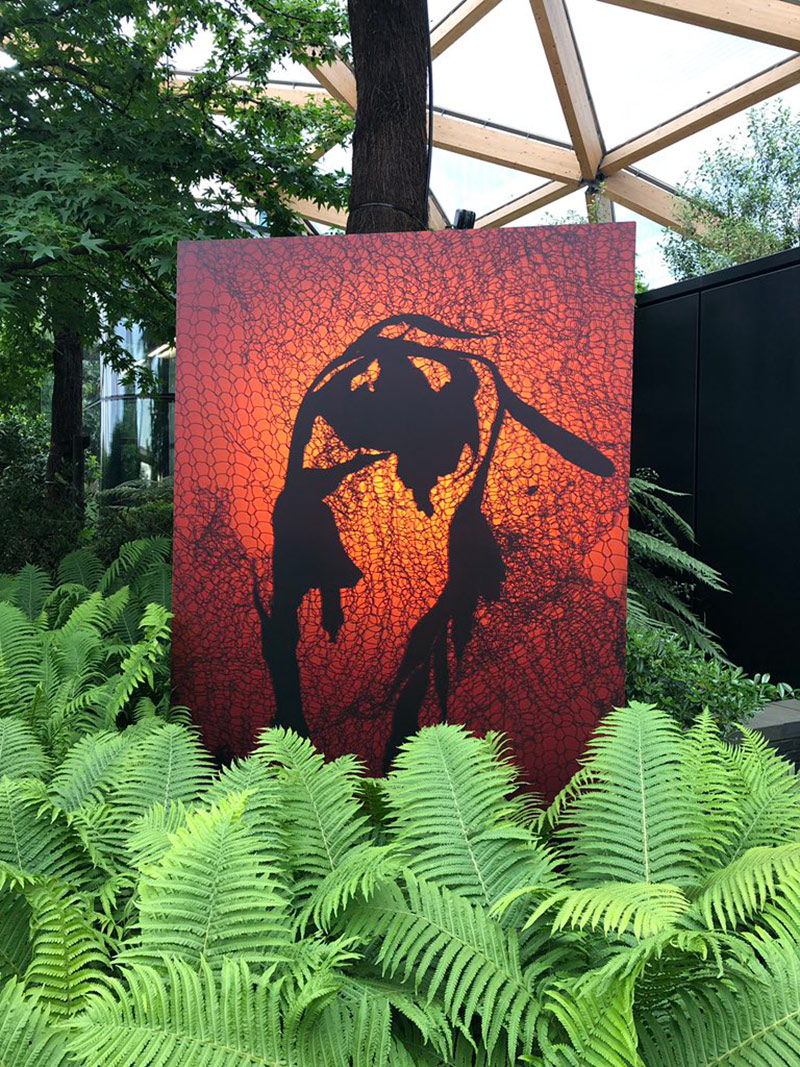 Juxtaposed amongst the beauty of the garden surroundings, these evocative and enigmatic artworks explore the complexity and transience of life. Burning colours of red reflect the rising sun and signify a beacon, warning viewers of the diminishing state of our planet. The shadowy traces of detritus found in the vast ocean evoke the transitory nature of time and question the materiality of life. Pure alchemy transpires as the natural light of our world reflects in the burnishing light emanating from the images before us. By 'drawing with light' Alexander James Hamiltons' photograms use 'light as a creative agent,' embodying the medium's essence and allowing the photographer to create something never-before-seen, as opposed to merely reproducing the world around us.
Throughout his artistic career, Alexander James Hamilton has strived to make the concerns of art relevant to society at large. His practice spans sculpture, painting, photography, film, lighting and installation. Not limited by the architectural confines of the art world, his practice engages the broader public sphere through interventions within natural landscapes and civic spaces alike, arts education, policy-making, issues of sustainability and ecocide. While producing many of his works on location in remote regions of the world, he ensures there is no footprint is left behind in his artistic endeavour.
For over thirty years, artist and photographer has skilfully composed sculptural scenes from beautifully crafted materials through his studio and location-based practices. Conveying his philosophy of 'in-camera purity', Hamilton explores each piece in relation painting with light through the alchemy of water by distinctively combining photography, sculpture and painting into one singular, unique image.
A complete collection of unique photogram transfer prints is available for viewing at Dellasposa Gallery.
After reading please contact us for more information - info (at) Distil Ennui . com
or register for a bi-annual studio update and lets stay connected.
Each piece is mounted to a recycled aluminium plate, signed, annotated and dated by the artist in black pen, lower left on verso. print size 60 (h) x 42 (w) cm (23.6 x 16.5 in.) framed in hand waxed, heavy grained walnut sized at 75 (h) x 57 (w) cms (29.52 x 22.44 in.).