Finding the best restaurant and vodka in Moscow at Chemodan Zveroboynaya Vodka the tastes of Siberia
Author: Distil Ennui | Post Date: 29-11-2020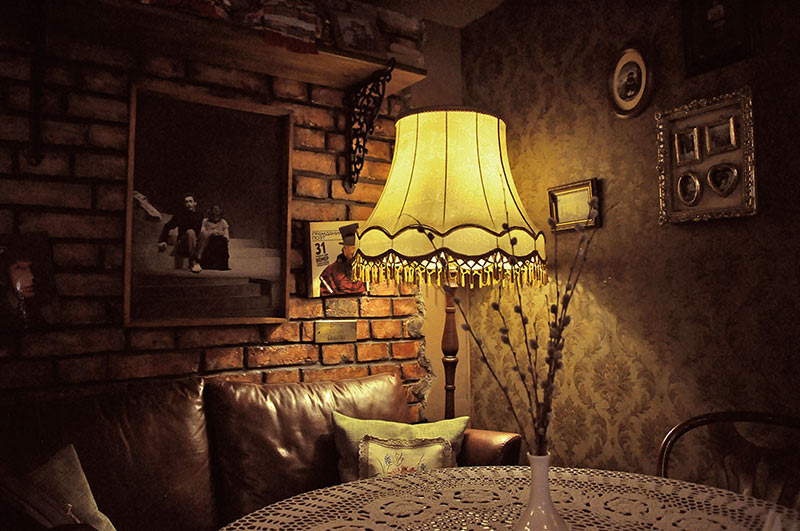 When I first visited Moscow back in 2013 I had already made the decision to plan an exhibition here, but nothing else was known. I arrived totally green and unprepared not really knowing anything of what was to be expected. I had a tight schedule of meetings for my first week, and was having really trouble finding a decent place to sit, catch my breath and refuel. Then purely by chance I heard about this little place tucked away on Gogolevsky Boulevard. With little other information on the place, not even a name I headed off into the slushy Moscow streets on foot to try and find the place.
When i did eventually find it after 2 hours of fumbling my way around, I eventually walked into a quiet oasis called 'Chemodan' (the suitcase). Little did I know that as the cloakroom attendant took my hat and coat I entered the space that would change my life forever.

Here the music that seems to always be heard gently in the background, for me adding a very special texture to the space.

<iframe allow="autoplay" frameborder="no" height=""100" "="" scrolling="no" src="https://w.soundcloud.com/player/?url=https%3A//api.soundcloud.com/playlists/1170549463&color=%2306080a&autoplay=true&auto_play=true&hide_related=true&show_comments=false&show_user=false&show_reposts=false&show_teaser=false&visual=false" width="100%">
The food and service were impeccable and un-intrusive; time slipped by easily as did my work while sat at the table. Many of the dishes served I had no idea about, the staff smiled and tried to help me understand the menu and dishes better but rather seemed to enjoy testing my willingness to try new things. The other diners were subtle, discreet and all intensely discussing their business in inaudible tones, while the staff served the tables with decorum, it is only then that I realised who the other diners were. I had not noticed before but the restaurant was only a short walk from the Kremlin and many other important military and government sites. The reason the conversations at the other tables were muted was I am sure to disguise their exact content. The place was full of uniforms, officials and grand characters of one form or another, certainly not a place to get full of vodka and suddenly become noticeable at your table.
This together with the family style table dressings and homely interior decorations give the restaurant a sense of heritage and seriousness. The other diners matching somehow the space, food and experience. The speciality food was all sourced direct from Siberia and was just fantastic, from white pike caviar and black bread to the moksun carpaccio every dish beckoning the next.
Then came the revelation of drinking Zveroboynaya Vodka for the first time, it was like opening the gates of tastes unknown. As a lifelong vodka drinker I was stunned with the complexity of flavours that I was awoken to. It seems the management of Chemodan themselves are all Siberian and have a direct and rather exclusive line to the entire stock of a small producer in near Krasnoyarsk, with small limited production runs of this traditional boutique made drink. One sip and I was hooked. Made from the differing herbs and grasses from Siberias lush landscape including St Johns Wort. It was a revelation to discover this rare find, a drink that was most popular throughout Russia in the 19th Century.
This encounter included one of a very different kind at the very same table, but that is for another days journal entry. For now I leave you in the certainty that it is the stark realities of continually choosing the less trodden paths ranging from the searing heat of outback Australia to the winter forests of Siberia that have firmly shaped my understanding of the world, and how I choose to interpret it.