In this digital age one artist pushes the boundaries of analogue film photography with no post production
Author: Distil Ennui | Post Date: 15-04-2020
10 years on the 'Fusion' series continues as I start to propagate rare specimens of Allium flowers in the studio. Preparing the large format cameras and the darkroom facility to document what may be the last remaining Fuji film stocks in the studio.

In conversation with Dellasposa Gallery it has been decided to postpone the June opening of the planned 'Fusion' exhibition, moving it to February 2020. The studio has been locked down now for six weeks, and like many others we have closed our doors but have chosen to continue working at the same blistering pace to maintain the studio production schedule so that it remains completely unaltered during the current Covid19 crisis.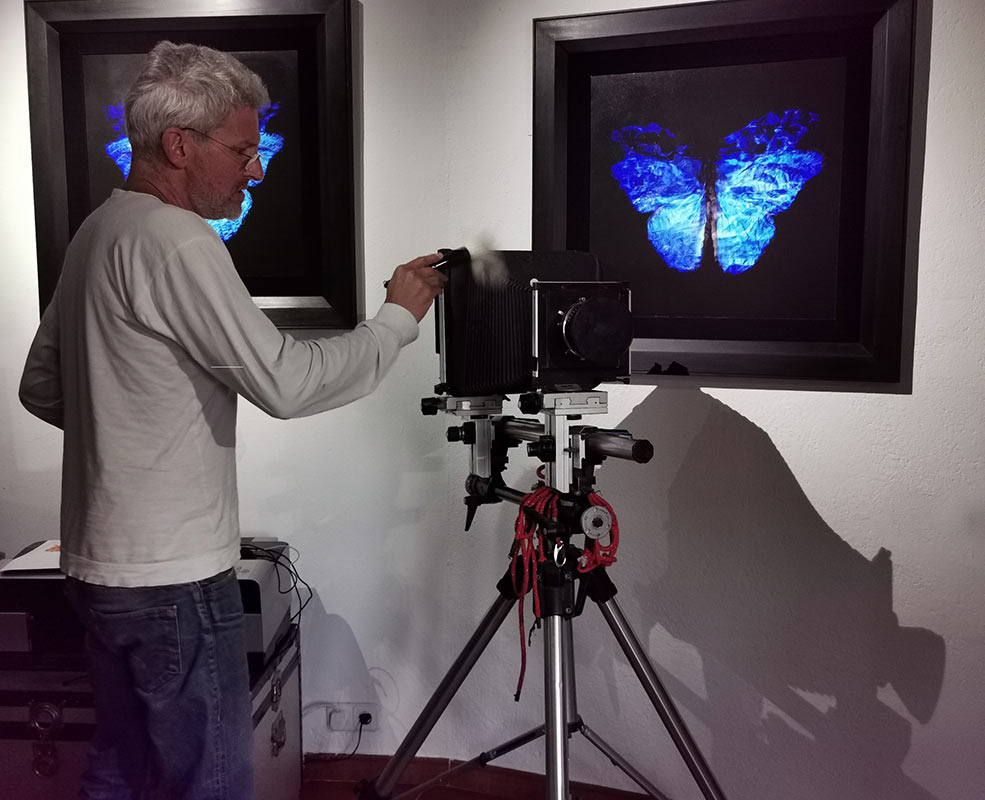 Currently in the studio there are over 180 rare Allium specimens from as far afield as Nicaragua and Peru are being propagated. In readiness for the flowers when they are in full bloom I am also bringing the analogue 5*4 and 8*10 inch camera systems and wet darkroom operational. For this project I will yet again be breaking into the studios rare film stocks that record from these amazing cameras.
This could possibly be one of the last projects I shall ever create on large format 5 by 4 and 8 by 10 transparency film as reliable stocks have not been available for years. Those films that are offered for sale have rarely been kept in ideal conditions and being years out of date the results can vary wildly for these organic celluloid/gelatin films.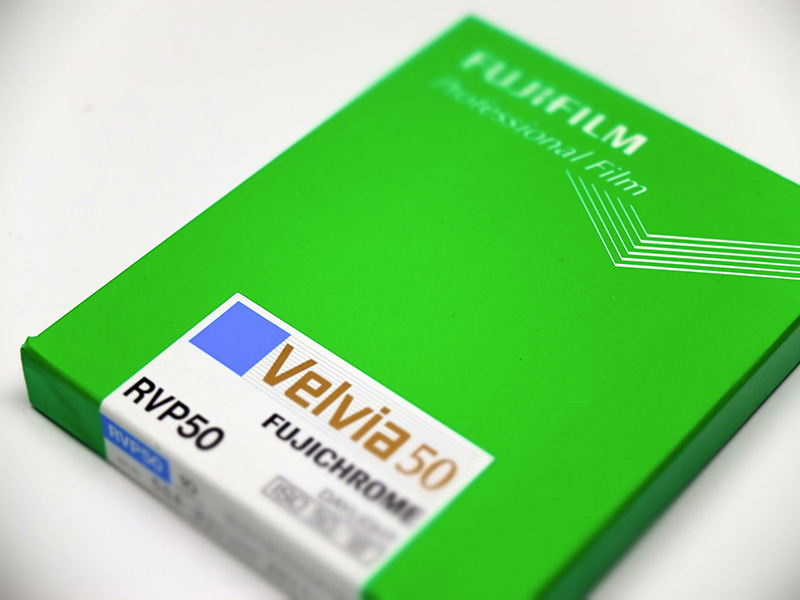 My last major film purchase was just over 12 years ago, since then I have operated from a prized stockpile of 5 by 4 and 8 by 10" plates bought direct through Fuji in Japan. They are long out of date but having always been stored in perfect refrigerated conditions since that time and so are still perfect for use.
If I use the films wisely like always there will be plates left over of course once 'Fusion' is complete, but how much more beyond that… Is this perhaps the end of an era ?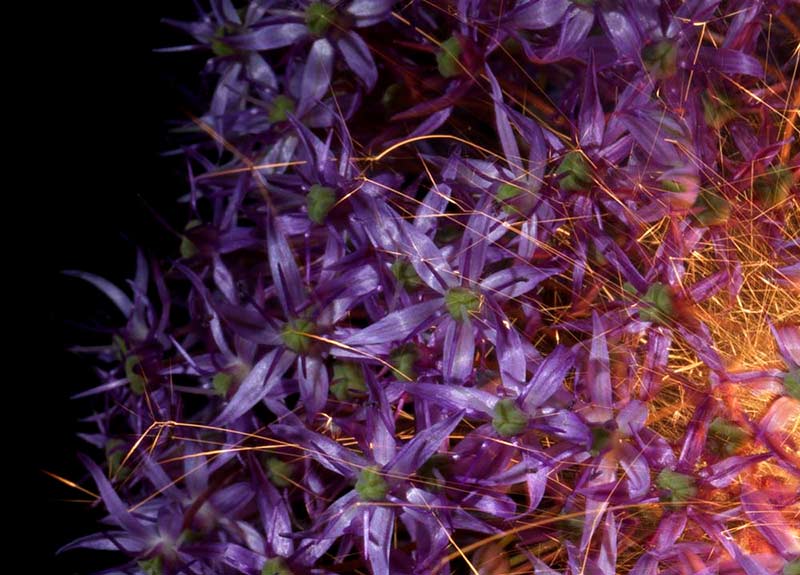 This poses the worrying question of what to do when the film stocks do run out with all this much loved equipment, that includes a darkroom setup and high end film scanner. I have to be realistic as it looks as though that day may soon arrive soon enough, and I have no time for being sentimental. If a piece of equipment is no longer in regular use within the studio, and with no plans to do so, then it is no longer needed. If you are not careful with this type of thing you can end up being surrounded by unused gear, and a collector of equipment I am not.
There has always been a strong digital camera presence in the studio, so perhaps the transition from core works being created on analogue equipment will be smooth, I do however feel a most unwelcome shudder at the thought.
If you know of other film supply options or other artists facing the same problems using this form of large format image capture then please do let me know as I would love to hear from you.
>>> Thank you for reading, please lets stay connected.
>>> discover more about projects & exhibitions here on the journal.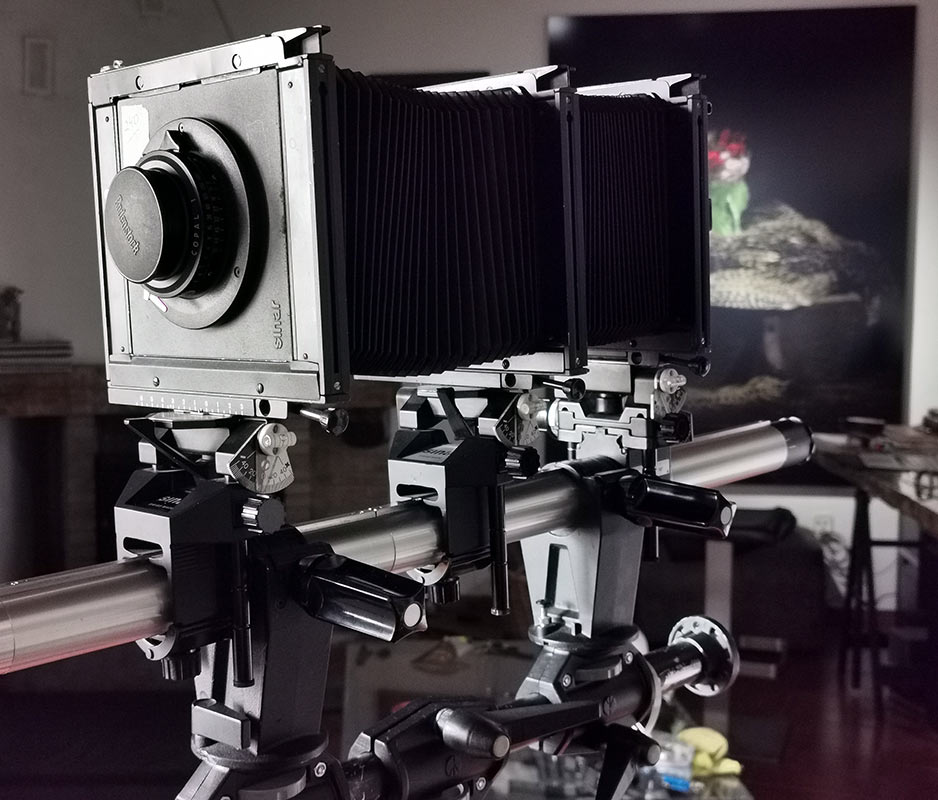 Sinar 8 by 10 being rigged in the studio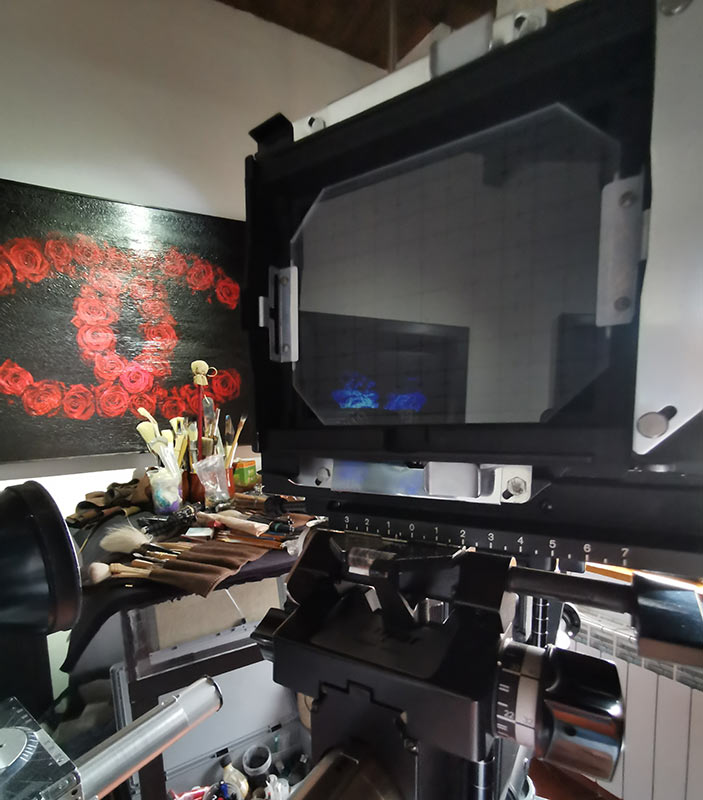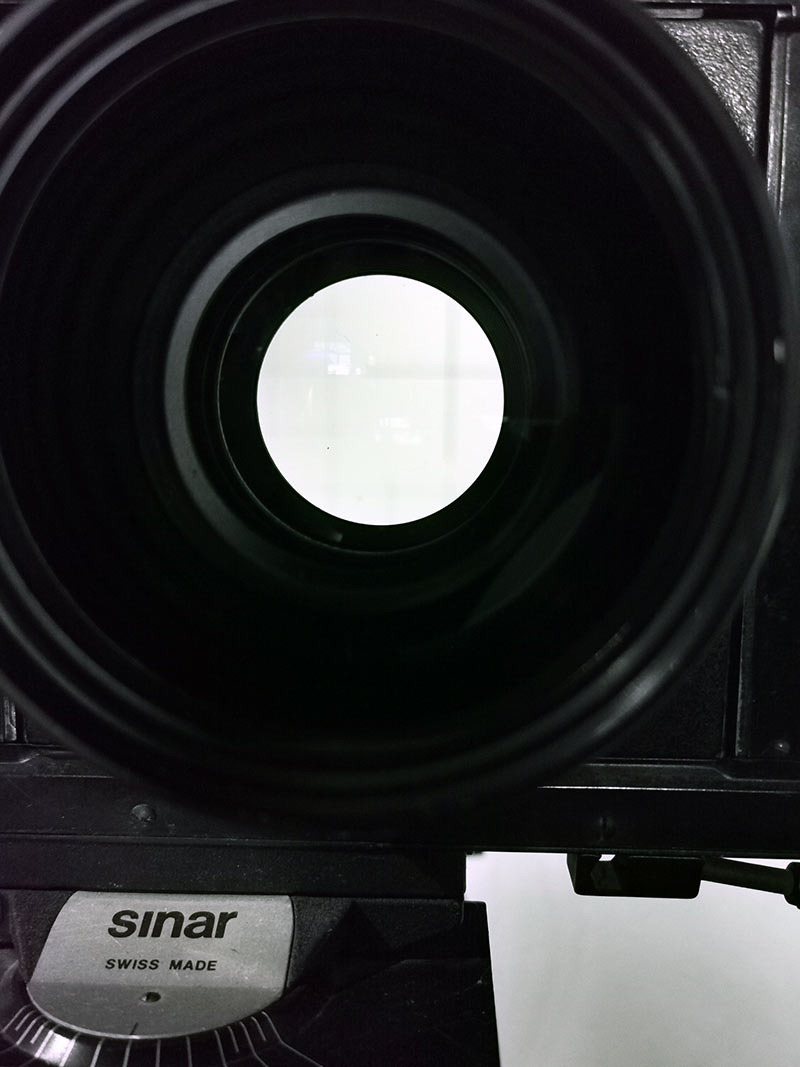 past 'Fusion' works