My fascination with a painting of Princess Tarakanova hanging in Moscow dated 1864 by Konstantin Flavitsky
Author: Distil Ennui | Post Date: 30-04-2020
I think for all recognised artists throughout the ages, historically there is always a connection with certain places and periods that are of great importance to them. I certainly feel deeply bound to Russia and particularly the cultural period between 1700-1850 (excerpt from radio interview Voice Of Russia), where such great artistic heights were to occur in every field that for me looking back strikes of heady days with lives lived out to the very full.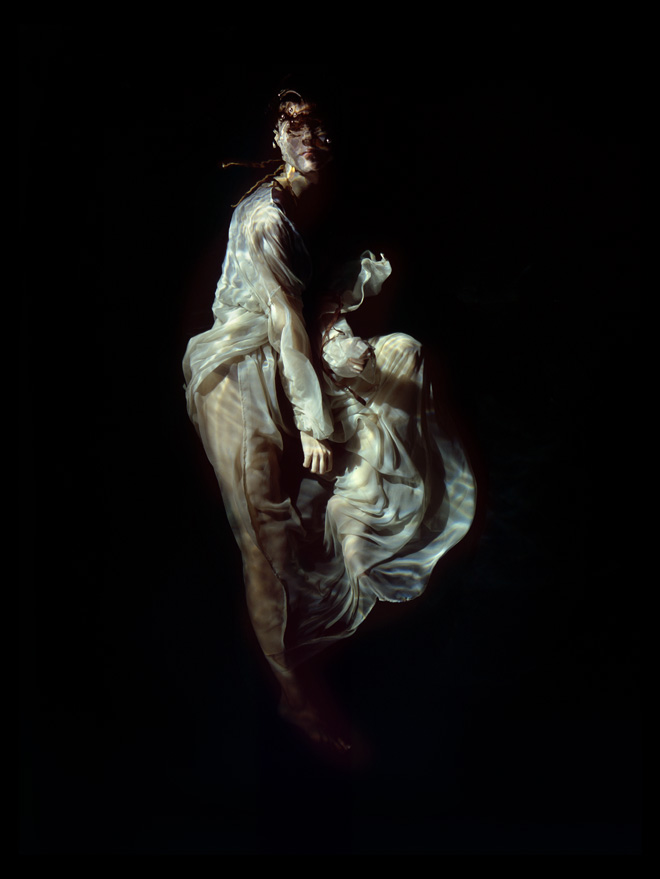 'Jupiter' unique chromogenic print 2014,
from the exhibition 'Rastvoyrennaya Pechal' Triumph Gallery, Moscow.
When I first moved to Moscow to work on the exhibition 'Rastvoyrennaya Pechal' (dissolved sadness) I visited the Tretyakov gallery and amongst the many great masterpieces on display, I saw one painting that I fell in love with instantly: Princess Tarakanova by Konstantin Flavitsky. The museum was only a 10 minute walk from my studio at the Red October and a couple of times a week I would take a break from my gruelling schedule and go visit the painting; it just kept pulling me back.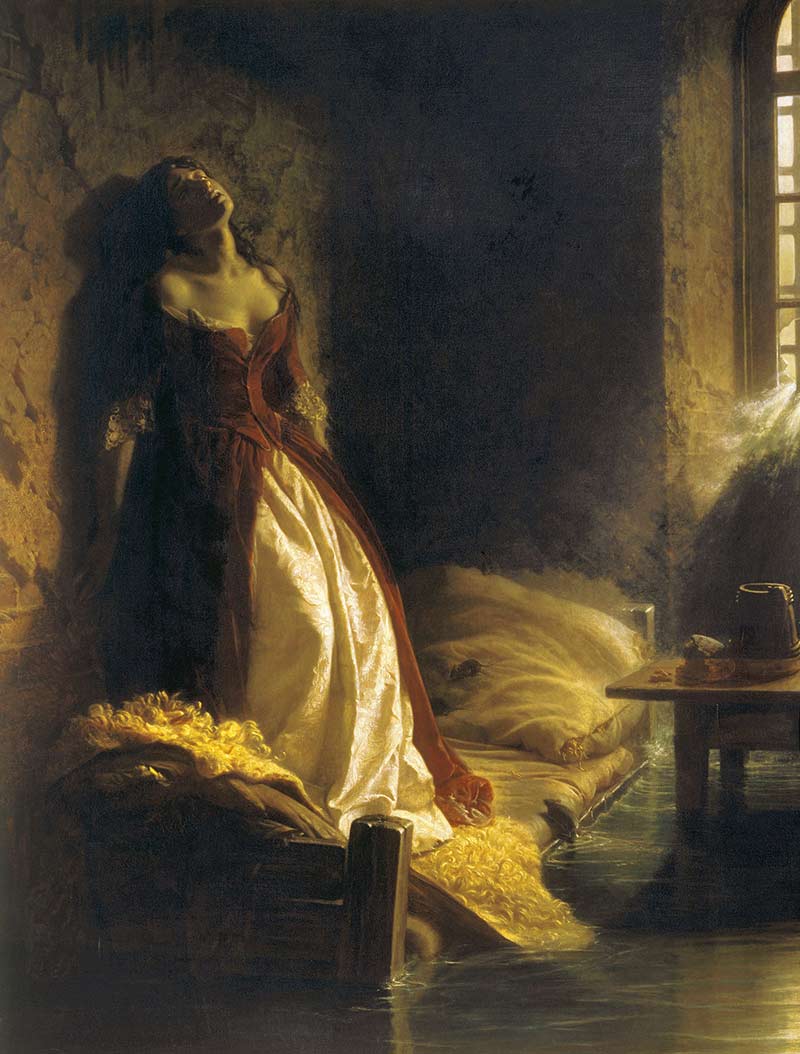 'Princess Tarakanova'image courtesy Tretyakov Gallery, Moscow.
Konstantin painted it in 1864 depicting the legend that this impostor was killed by a 1777 flood. In reality, she had died in 1775. (c. 1745 – December 15 [O.S. December 4] 1775), she was a pretender to the Russian throne. Styling herself as among others Knyazhna Yelizaveta Vladimirskaya (Princess of Vladimir), Fräulein Frank, and Madame Trémouille. Tarakanova (tarakan is the Russian word for cockroach) is a later name, used only in entertainment (literature, theatre, films, paintings), apparently on the basis of how she lived her last months and died. In her own time, she was not known by that name.
The mystery behind the story only deepens the interest this painting has for its viewers, beautifully rich and detailed use of colour. For me it is just a beautiful tale, tragic and utterly sublime, a worthy walking destination to take a breather from my self imposed 'Red October' studio lockdown at the time. I recall the painful work schedule deep underground in this vast studio. A space without windows that blurred the days as they ebb and fell away. A continuous flow of deliveries, socialites, night crawlers and artistic inquisitors. That was the connection, the space I was working from felt very much like my very own flooded prison, and I was the imposter here in Russia.


the underground Red October Studio in Moscow where I lived and worked
the space was intentionally flooded with black water as an installation work: video below.

Flavitsky painted his subject in the Peter and Paul Fortress at the Time of the Flood based on the legend of the death of Yelizaveta Alekseyevna Tarakanova, the daughter of Aleksey Grigorievich Razumovsky and Elizabeth of Russia in her prison cell during the flood in Saint Petersburg.
Flavitsky adhered to classical traditions, the work is based on a legend from Russian history according to which Princess Tarakanova, who said she was the daughter of Empress Elizabeth and Alexei Razumovsky and laid claim to the Russian throne in Catherine the Great's reign, died in the Peter and Paul Fortress during the flood of 1777. Flavitsky depicted the great tragedy & suffering of this young woman facing certain death in a gloomy dungeon flooded with water, depicting helplessness and despair so beautifully.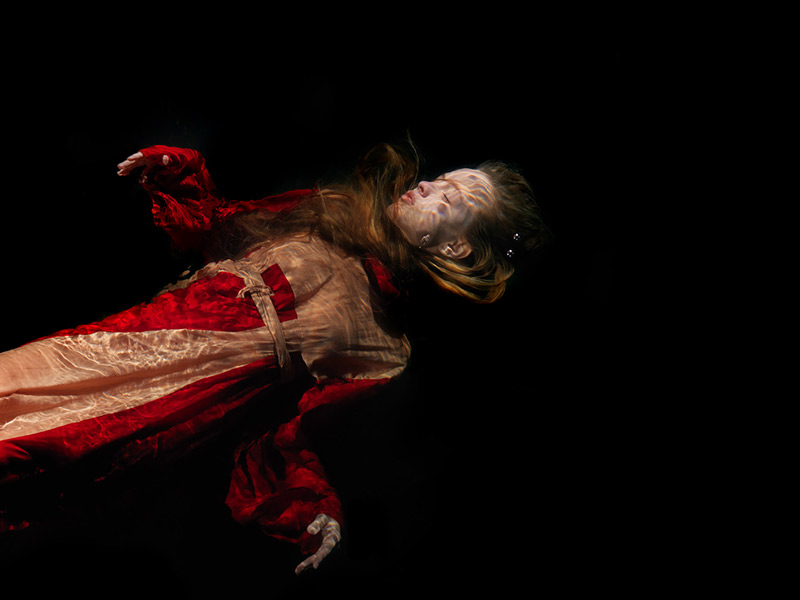 'Arcana' unique chromogenic print 2014
from the exhibition 'Rastvoyrennaya Pechal'. Triumph Gallery, Moscow.
What is interesting is how the general Russian public are fully versed in their own cultural heritage, and how this painting was about to prove the case to me.
One evening I was invited to a dinner at the British Embassy, I had a reproduction of this painting with me in my jacket pocket when I went to dinner, and I recall not being take my eyes of it; I was hypnotised by the story surrounding the painting.
During the dinner I became friendly with the bar staff and was stunned when I showed them the reproduction of the painting, each and every single one of them knew the story behind the painting; who painted it, where it was hanging and to some extent the history of the period in rich detail. Such situations are intoxicating to me, and I have been hooked on the russian people and their culture ever since.
Take for example, as a simple test; if you were to stop a hundred people walking past you in say New York or London for example; and ask them the name of this or that 'important' painting of either British or American heritage, you would rarely find one person who can answer correctly with even the name of the painting. This is absolutely and definitively not the case in Russia, and not just for this painting that I happened to be so fascinated with. The scope of knowledge within the Russian people for culture is quite simply amazing and a lesson to us all.
Russia does not really care to be fashionable, and certainly not so in the arts world, but they do care about their artists and their perception of a life's work. They understand that a lifelong dedication to a chosen artistic practice is something to be explored with earnest and continued interest and respect.
>>> discover more about my work here on the journal.
>>> Thank you for reading, please lets stay connected.