Tokyo's Vibrant Adorable Taxi Signs Are Disappearing. Neon puppies, cherry blossoms, frogs, and lucky cats.
Author: Distil Ennui | Post Date: 18-12-2020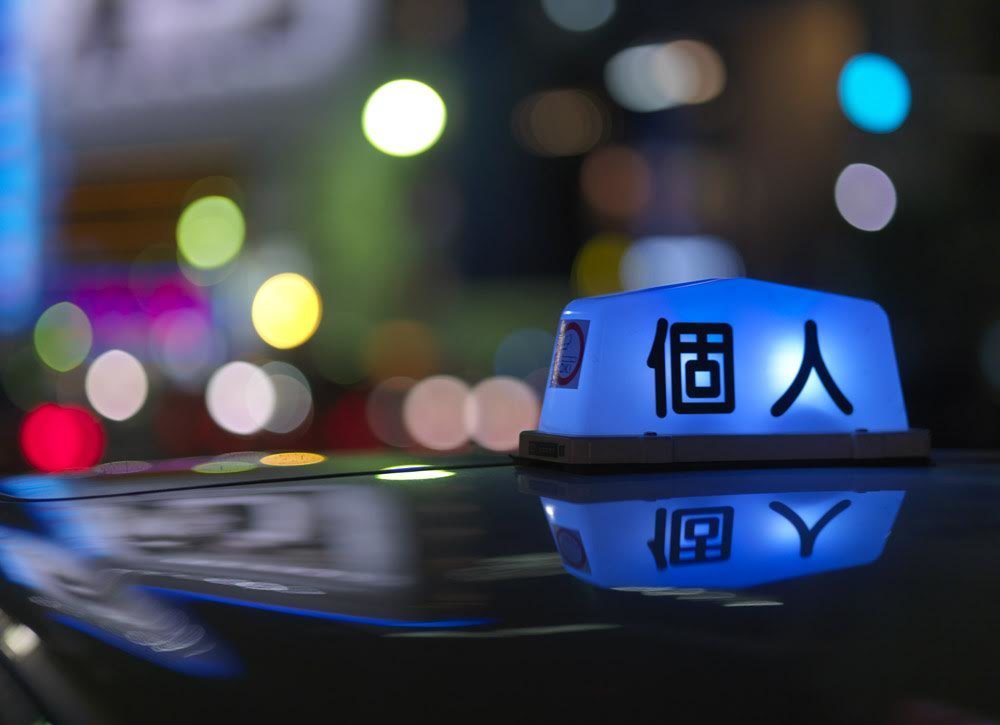 A bright blue neon sign of one of many unique symbols and shapes atop Tokyo's taxis.
LAUREN YOUNG PUBLISHED ON ATLAS OBSCRUA. ALL PHOTOS: COURTESY ALEXANDER JAMES HAMILTON

limited edition prints are available from this series... > > >
please contact us for more information - info (at) Distil Ennui . com
or register for a bi-annual studio update and lets stay connected.
_________________________________________________________________

If you raise an arm in the neon-soaked streets of Tokyo, a taxi or 'takushi' will begin a series of majestic manoeuvres.
The vehicle will exit the steady stream of traffic, and glide towards you. Before the car has stopped, the door will begin to open as if by magic. It almost clips your thigh, but it's executed with such skill that all you need to do is turn your hips and slide in the pristine backseat of the cab. While you zoom off to your destination, you become part of Tokyo's opulence—the radiant roof sign and reflective surface of the cab contributing to the illuminated city.

"The driver is a ballerina with a Toyota Crown at his disposal," says English artist and photographer Alexander James. As a passenger, "you're sitting so stationary inside it, yet there's this burst of energy six inches above your head where the top of the taxi is reacting with the world around it."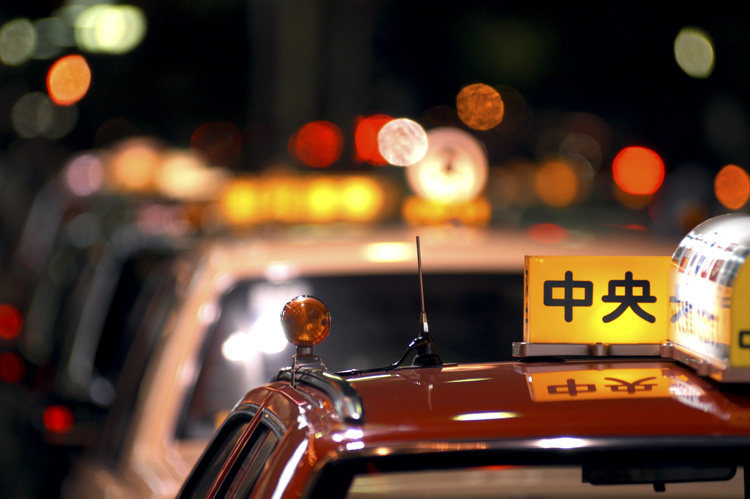 The brightly coloured rooftops of Tokyo's taxi signs illuminates city streets.
Every city has their own cab culture—from London's black cabs to New York's checkered yellow. In Tokyo, the tall roofline and the large doors of the boxy Toyota Crown dominate Tokyo's streets. To differentiate themselves from the approximately 50,000 other cabs driving throughout Tokyo, companies adorn their taxis with their own vibrantly lit roof sign. The colourful symbols and shapes—ranging from cute kittens to bright pink cherry blossoms to cartoon owls—help customers navigate the sea of vehicles.
"I think it's almost like the modern-day version of an illuminated family crest," says James.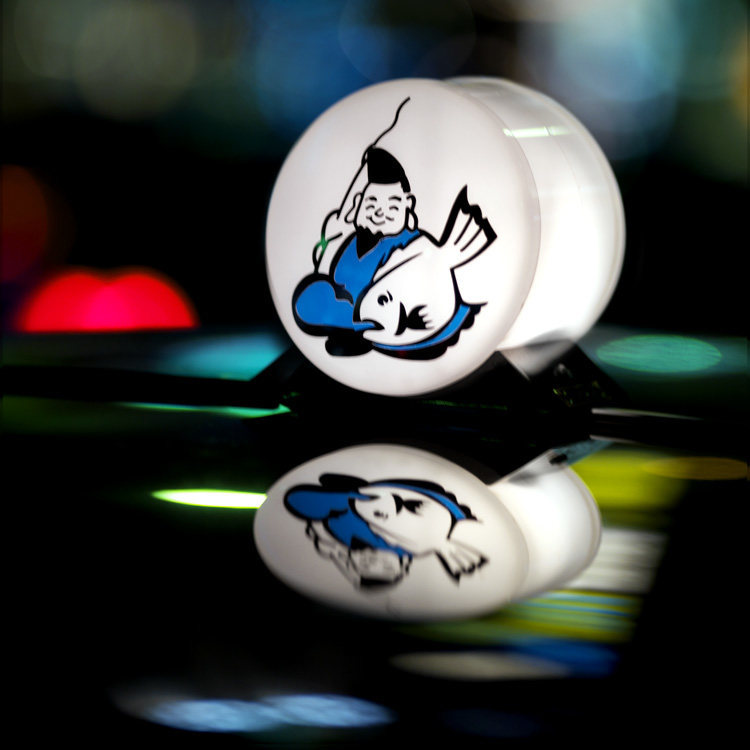 Fishermans taxi.
Over the course of 26 years and 12 trips to Japan, James spent his evenings taking photos of the flow of taxis in the neighbourhood of Akasaka, one of Tokyo's central business districts. Lugging his 6x6 Format Hasselblad camera on his collapsible bike, James went on a crusade to capture and preserve the shining roof signs. He peddled furiously to snap photos of the rarer signs of independent driver-owned taxis, known as kojin taxis, and smaller cab companies that only operated a few cars.
A selection of his photos were published in the 2012 book Tokyo Taxi, however the streets of Tokyo look much different today.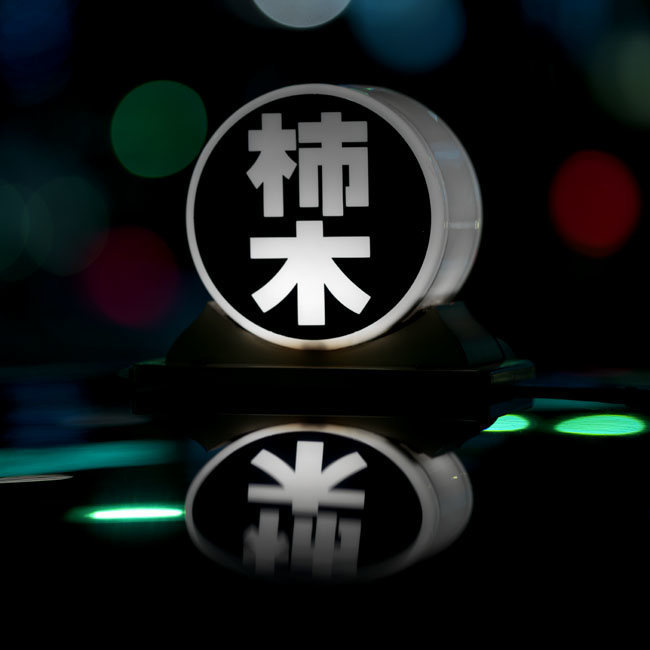 Many of the independent cab companies in Japan, such as this Kakinoki sign, are slowly disappearing from Tokyo's streets.

When he started the project, there were approximately 1,024 cab companies, James wrote in his book. Now, James estimates there are only about 70. Increasingly, kojin taxis and family businesses are being absorbed into larger cab corporations, causing the number of diverse taxi signs to slowly disappear from roadways.
"Many of these taxis don't exist anymore," James says. "All of these unique signs are now being homogenised."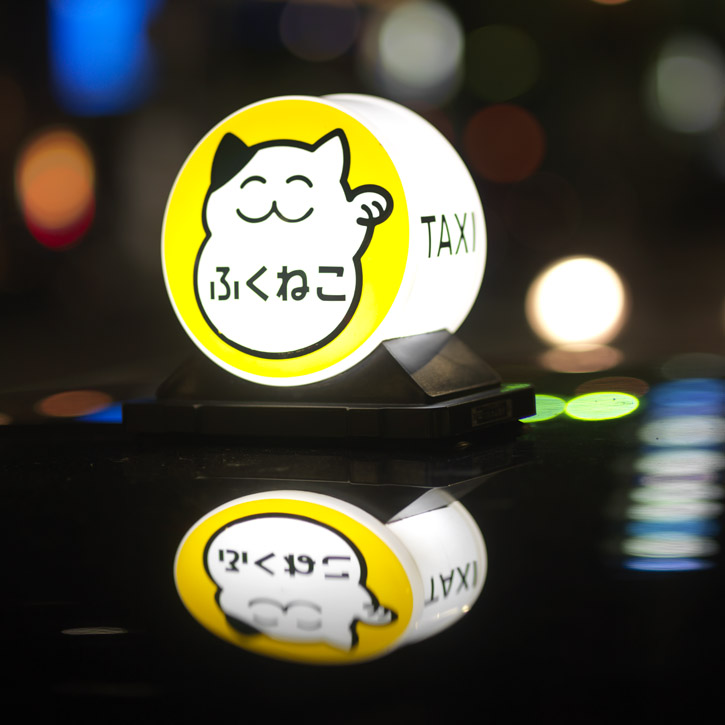 Yamasuiro Kotsu Taxi Co.
Tokyo's taxi system began in 1912 with just six Ford vehicles. It has since expanded into a large multi-company operation, with approximately 49,000 taxis on the road providing 330 rides per day as of 2014. Majority of the taxis belong to one of the major firms collectively known as Dai Nippon Teikoku or "Empire of Japan", an entity that has been around since World War II.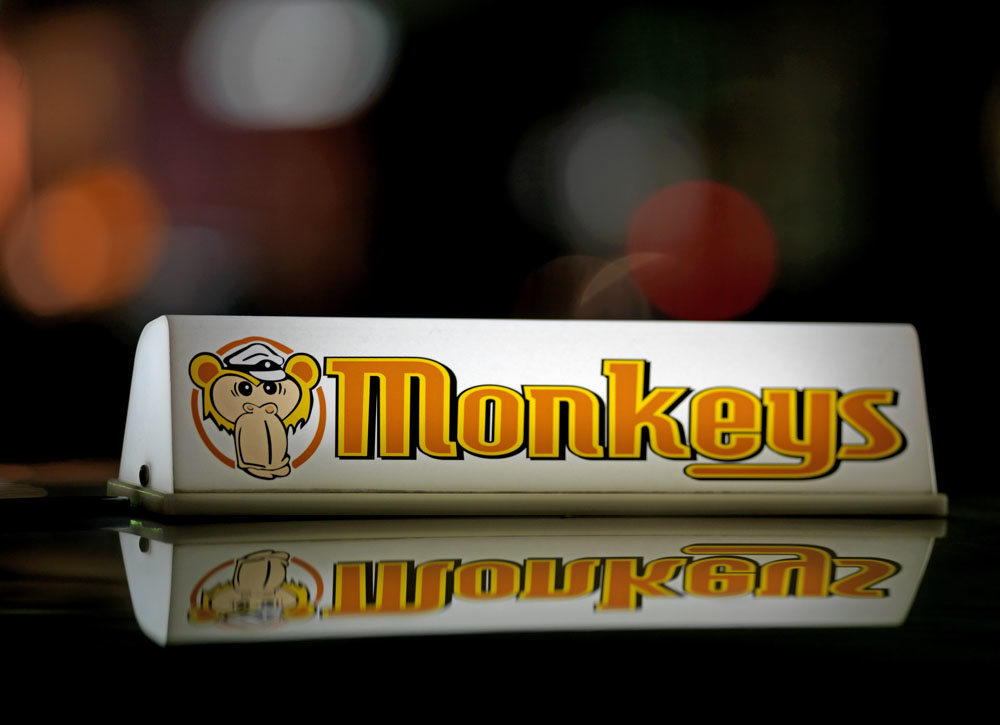 A version of the cheeky monkey sign that inspired James' series.
In 1986, James was walking through Tokyo at night when caught a glimpse of a taxi sign he had never seen before. It was a white and gold horizontal bar with a little monkey flanking one side. The friendly-looking cartoon had its arms down at its sides, and rather strange looking nipples, James recalls. He discovered that the taxi, under a company named Monkeys, was one of two in all of Tokyo.
"That's just so sexy," he says. "That this city of 14 million people has thousands of taxis, and two of them—just two of them—have this remarkably unique sign of a very cheeky-looking monkey."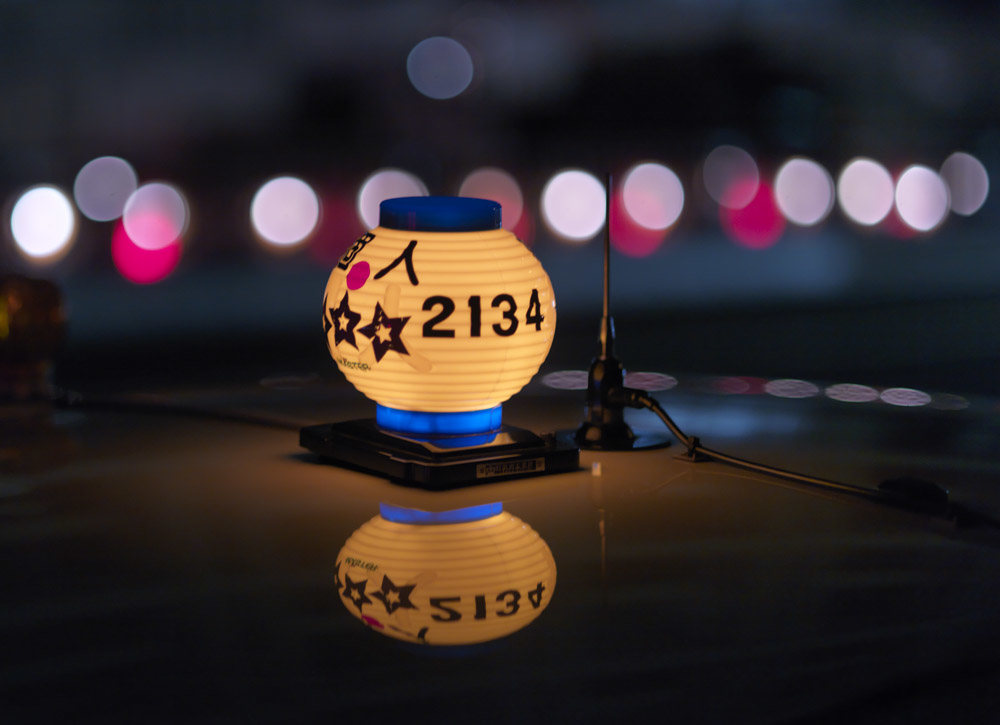 A unique sign in the shape of a gold lantern.
James spent from 1986 to 2012 obsessed with finding and shooting all the rare breeds of taxi signs, making a dozen trips and amounting about 19 months total in Tokyo. Some of his favourite signs are the green star of the Edosou Group Taxi Co., the cute little puppy on the Wan Wan taxi, and the bubblegum-pink flower of the Sakura (which translates to "cherry blossom") Taxi Co.
After a night chasing taxis, James would have trekked about 40 to 50 miles on his bike. He always started taking pictures after 2 a.m. Emerging from a two-dollar soba noodle bar, he cycled around the streets of Akasaka snapping photos and conversing with drivers to learn about their lives.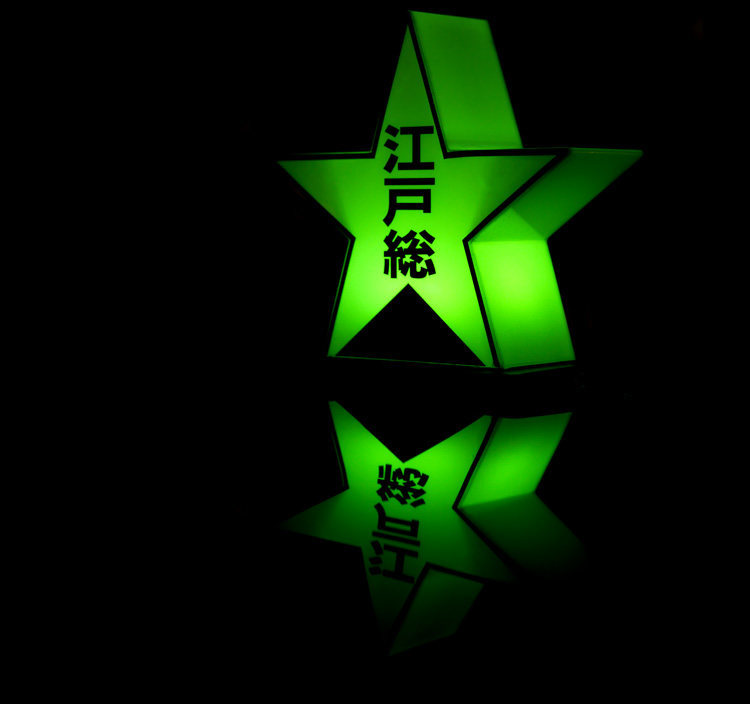 Striking neon green star of the Edosou Group Taxi Co.
Every taxi driver faces the same kinds of challenges, yet they all have independent experiences, explains James. Drivers, predominantly men, work about 20 hours a day, according to James. Kojin taxi drivers may even clock in more hours, as they tend to work until they meet their target earnings since they don't have anyone controlling their workload, write Walter Skok and Satoko Kobayashi in the journal Knowledge and Process Management.
On an average day, a Tokyo taxi driver will journey 154 miles and earn ¥43,514, according to 2012 data, reports Japan Times.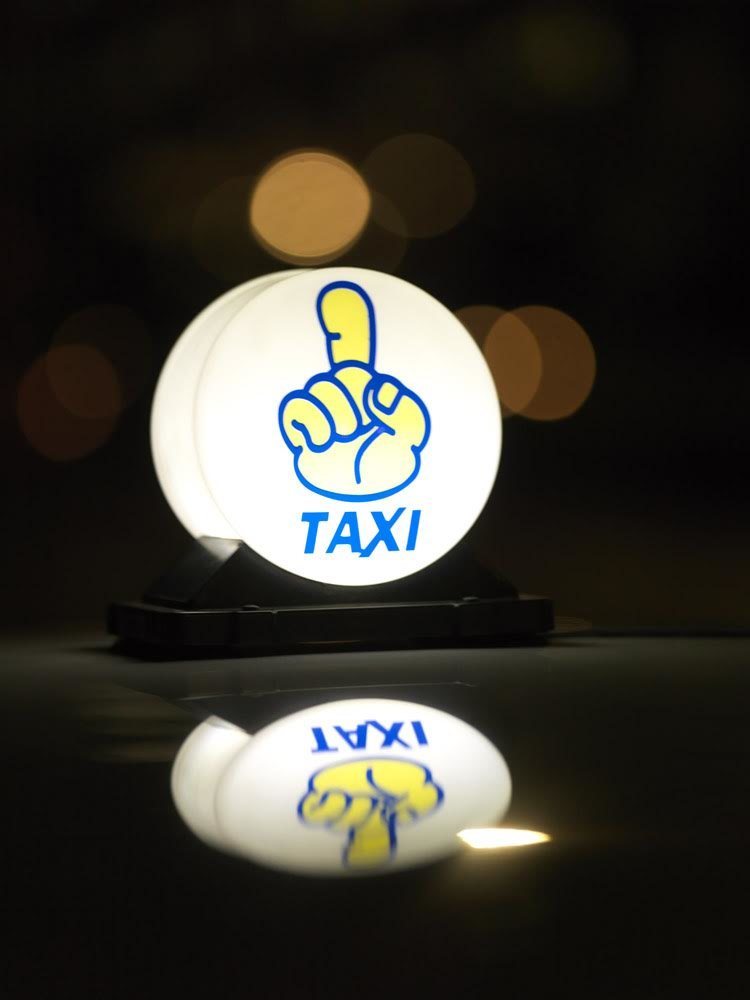 Raised Finger.
Taxi drivers show pride in their work, says James, explaining in his book that the cars are kept immaculate despite some being 20-year-old models. Some drivers wear white gloves and cover the seats in white cloth. It's also a very social job, many of the cab companies' make conversation and proper etiquette a service requirement.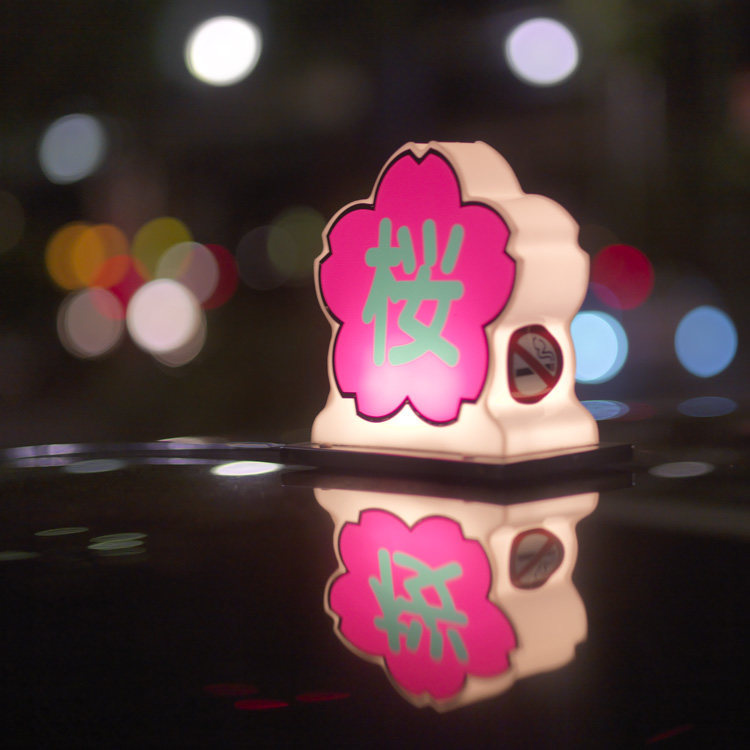 The pink cherry blossom of the Sakura Taxi Co. cabs is one of James' favourite signs. The company recently became a subsidiary of Nihon Kotsu Co.
One driver had shared a story about carrying a woman who fainted to her room, and letting her pay the fare at her convenience. A driver of a Sakura taxi told James of a time a young woman dressed in couture had forgotten her large weekend bag in the backseat. When he drove back to the hotel he had dropped her off at to return the bag, she opened it and a little dog jumped out onto her shoulder—covered head to toe in diarrhoea.
"The poor taxi driver said, 'Out of courtesy I had to look away.' There were 10 men just looking the other way trying to be respectful to the young lady," he says. There were only four Sakura taxis in operation during the time of his project, according to James. As of March 30, Sakura Taxi Co. is now a subsidiary of Nihon Kotsu Co., one of the Dai Nippon Teikoku firms.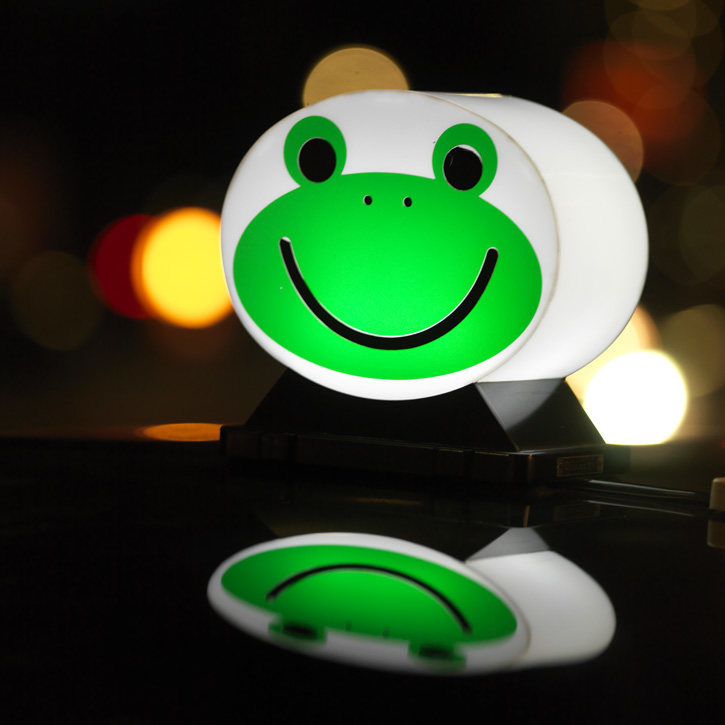 Green Frog.
James took upwards of 15,000 photos and documented 950 taxis, but his book could only feature a fraction of the dying breed of neon signs. What is still a major feature of the hypnotic lights of Tokyo may soon only exist in James' photos.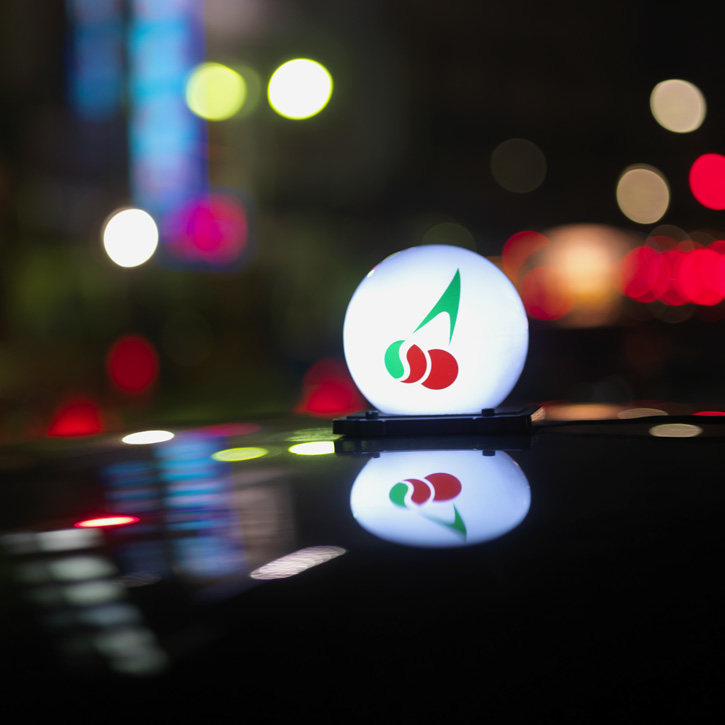 Red Cherry.
He has visited every continent and lived in 17 countries, but there isn't quite a cab system like Tokyo's, he says. Tokyo's taxis are "hallowed ground," a kind of sacred space that defends a passenger's privacy, he says.
"When you come out of a bar at four in the morning, you don't want an iPhone driving you home," he says. "You want something you know is dependable. It doesn't matter how shit your night may be, [in a Tokyo taxi] you are riding with a gentleman."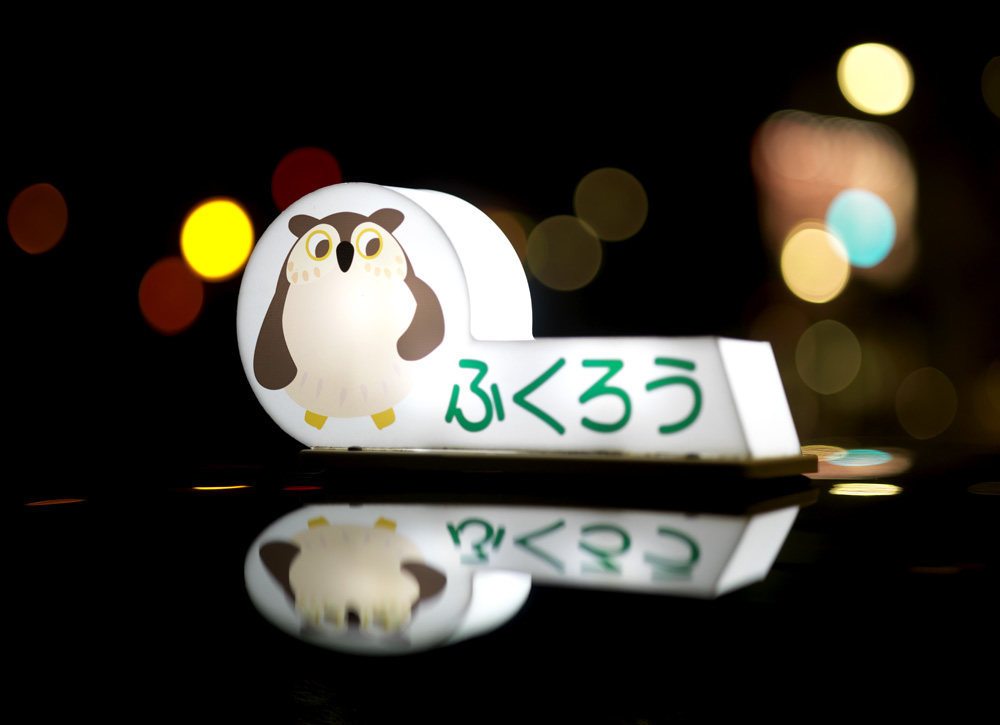 Fukurou owl taxi cab.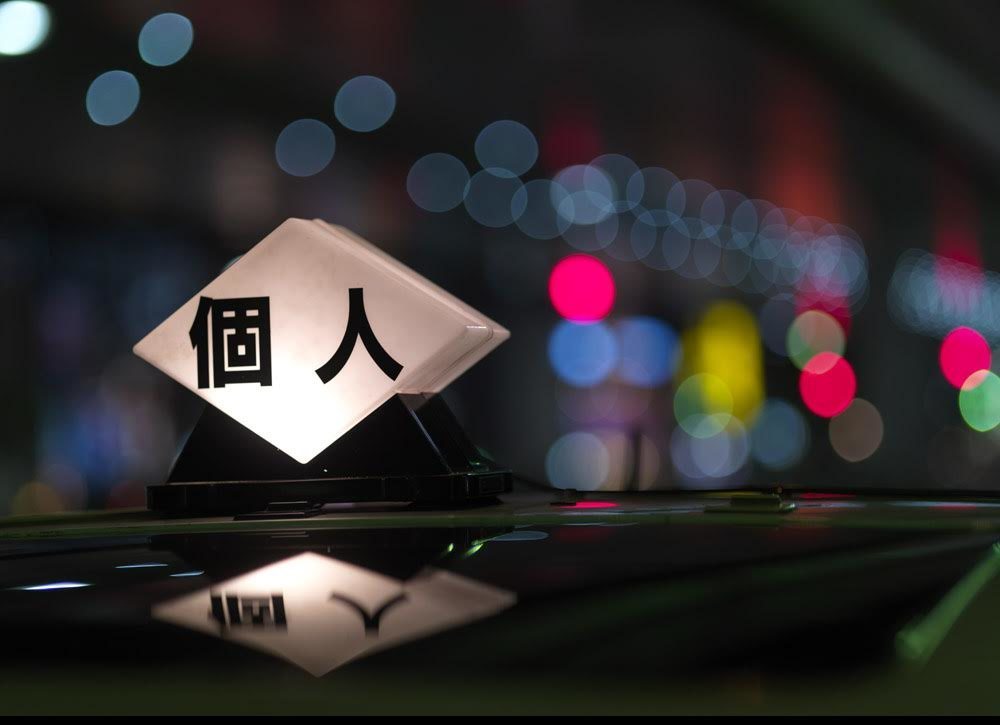 A white diamond sign of an individual taxi company.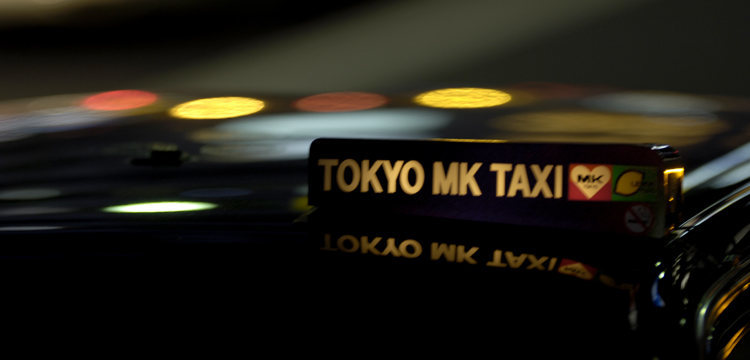 Tokyo MK Taxi.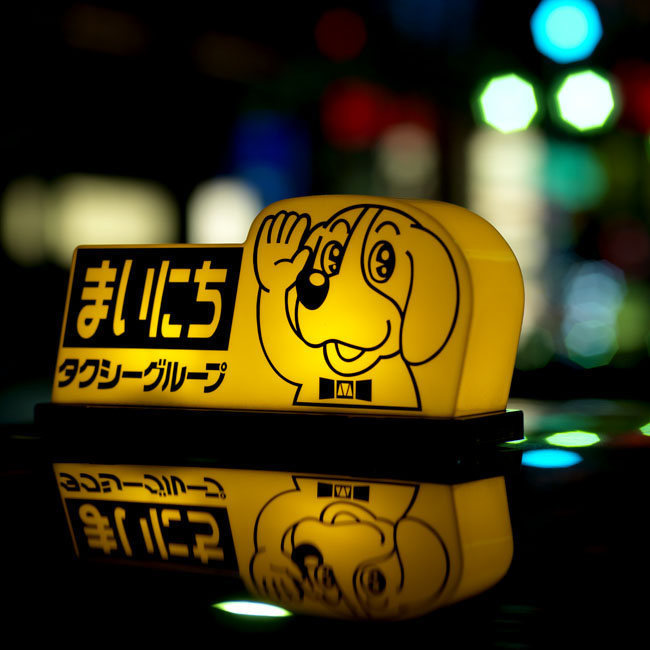 A puppy on a mainichi, or everyday taxi.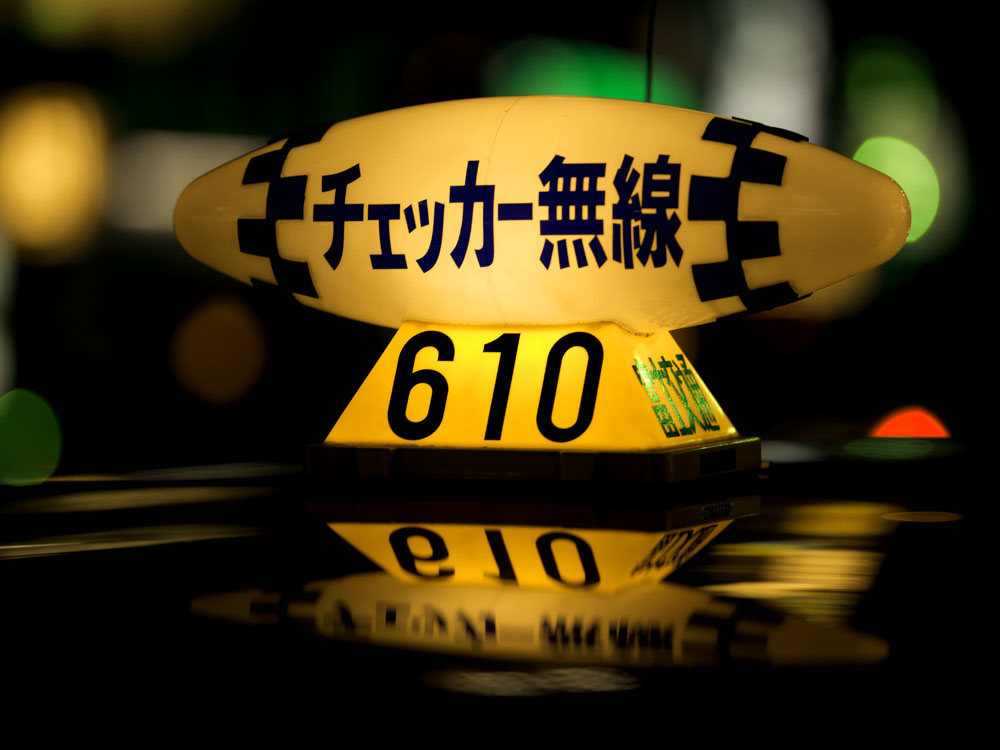 Checker taxi's illuminated yellow sign.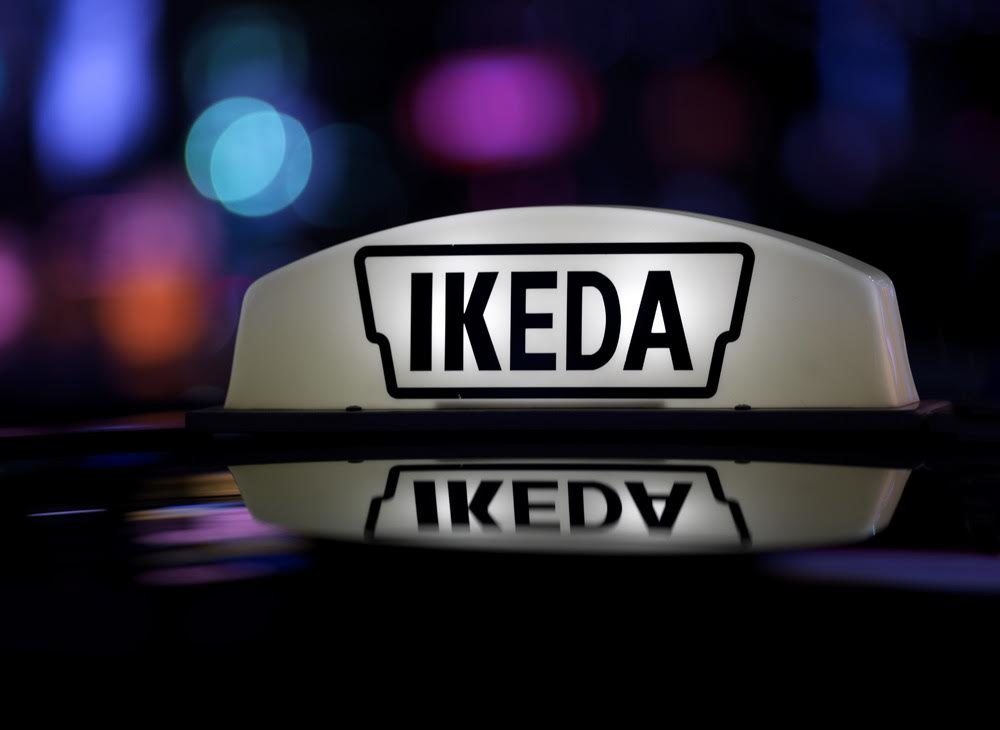 Ikeda Taxi's corporate philosophy according to their website: "We build a network of trust based on our rich, unique, commonsense, humanity and conversation and actions that allow our customers to have familiarity."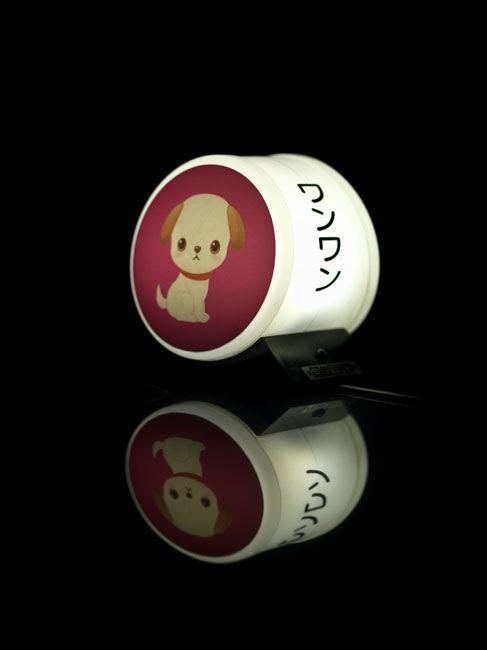 A cute puppy adorns this Wan Wan, or Woof Woof taxi.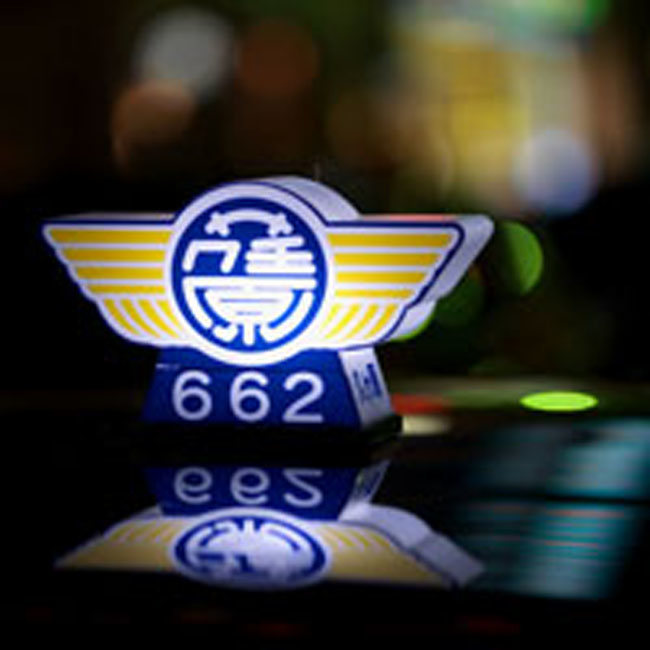 Winged symbol of Ebara Kotsu taxi. The company has been transporting people around Japan since 1945.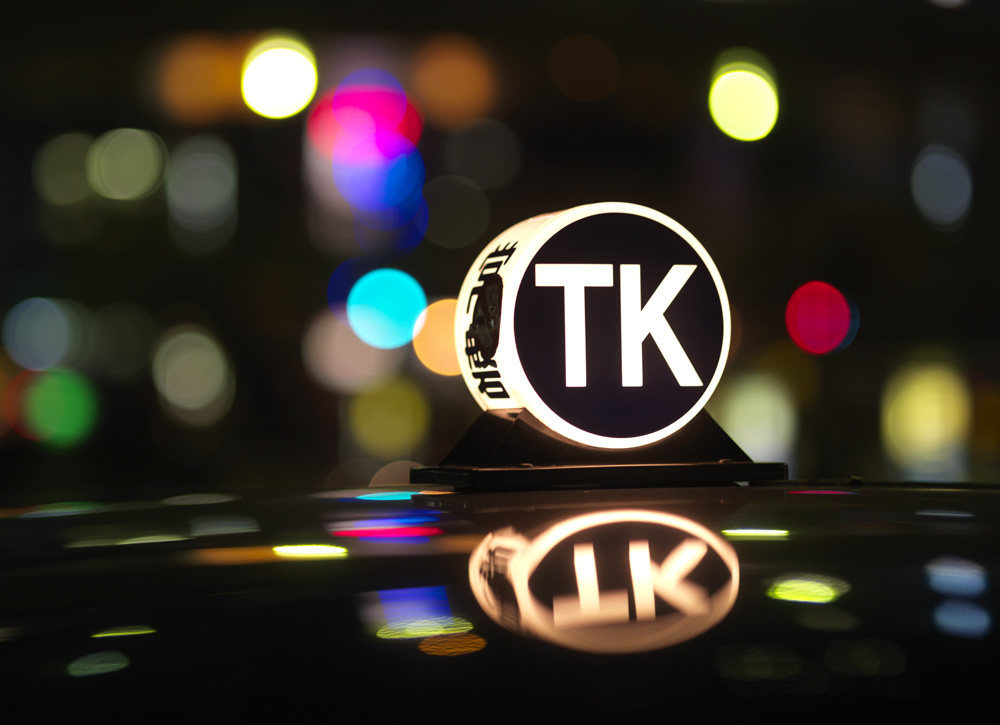 Another kojin taxi.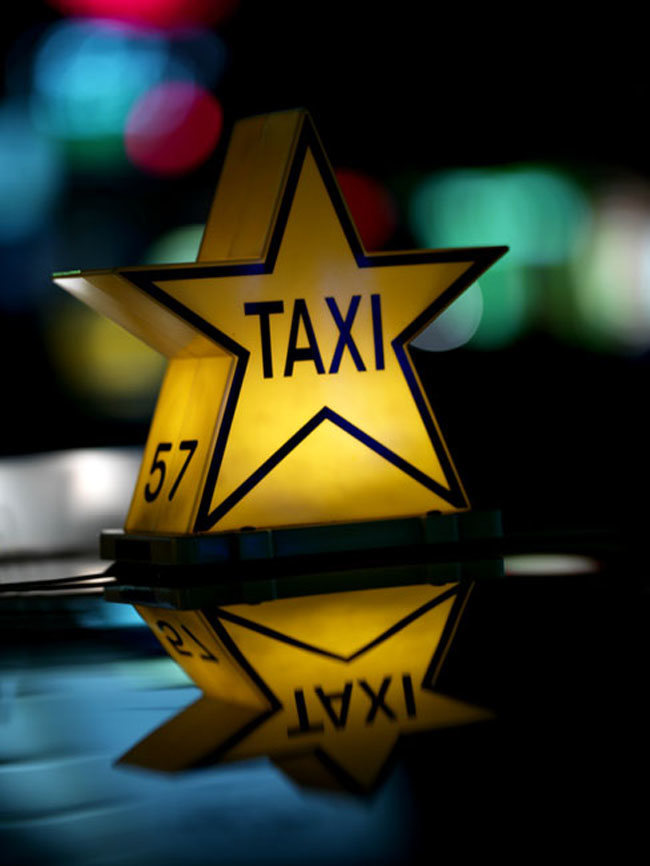 Gold Star Taxi Co.
limited edition prints are available from this series... > > >
please contact us for more information - info (at) Distil Ennui . com
or register for a bi-annual studio update and lets stay connected.