Ugolino and his sons, a contemporary revival of Jean-Baptiste Carpeaux's original masterpiece
Author: Distil Ennui | Post Date: 28-06-2023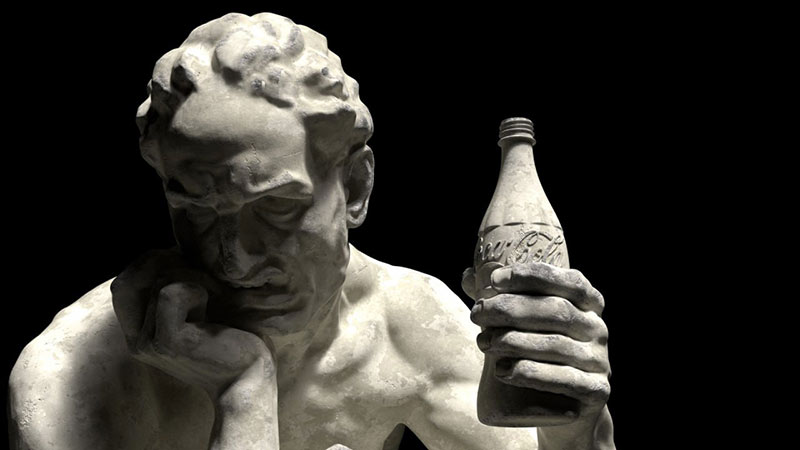 A re-interpretation of the original sculpture in white Carrara marble by Jean-Baptiste Carpeaux dated 1865–67.
The subject of this intensely Romantic work is derived from canto XXXIII of Dante's Inferno, which describes how the Pisan traitor Count Ugolino della Gherardesca. Accused of treason in 1288, locked in a tower with his sons and grandsons chained together to starve to death. He was made famous as one of the damned souls in Dante's poem the Inferno.
Carpeaux's visionary statue reflects the artist's passionate reverence for Michelangelo, specifically for The Last Judgment (1536–41) in the Sistine Chapel of the Vatican, Rome, as well as his own painstaking concern with anatomical realism.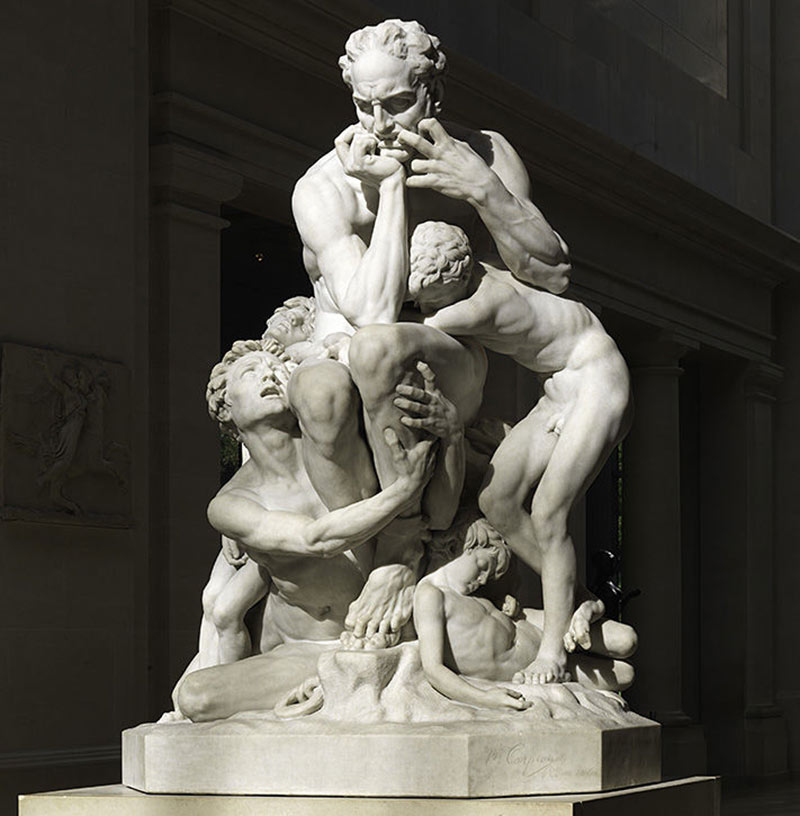 The original work seen here (front & back).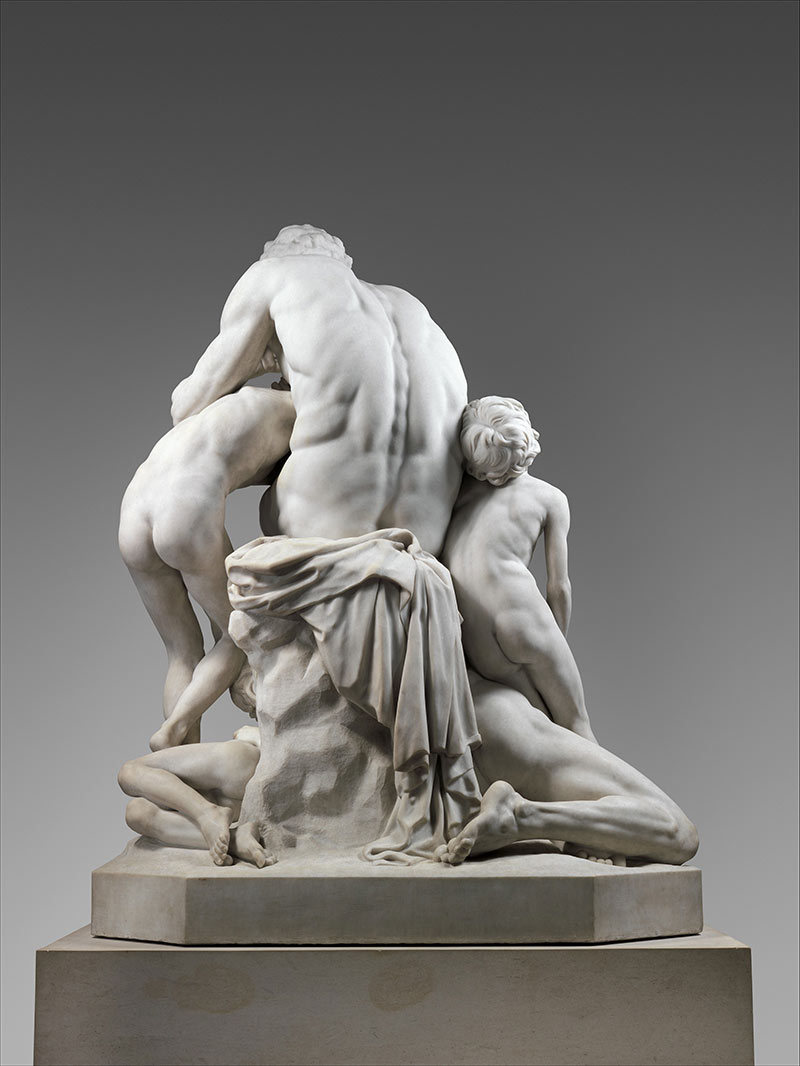 Original bronze casting seen below,image courtesy Fine Art America.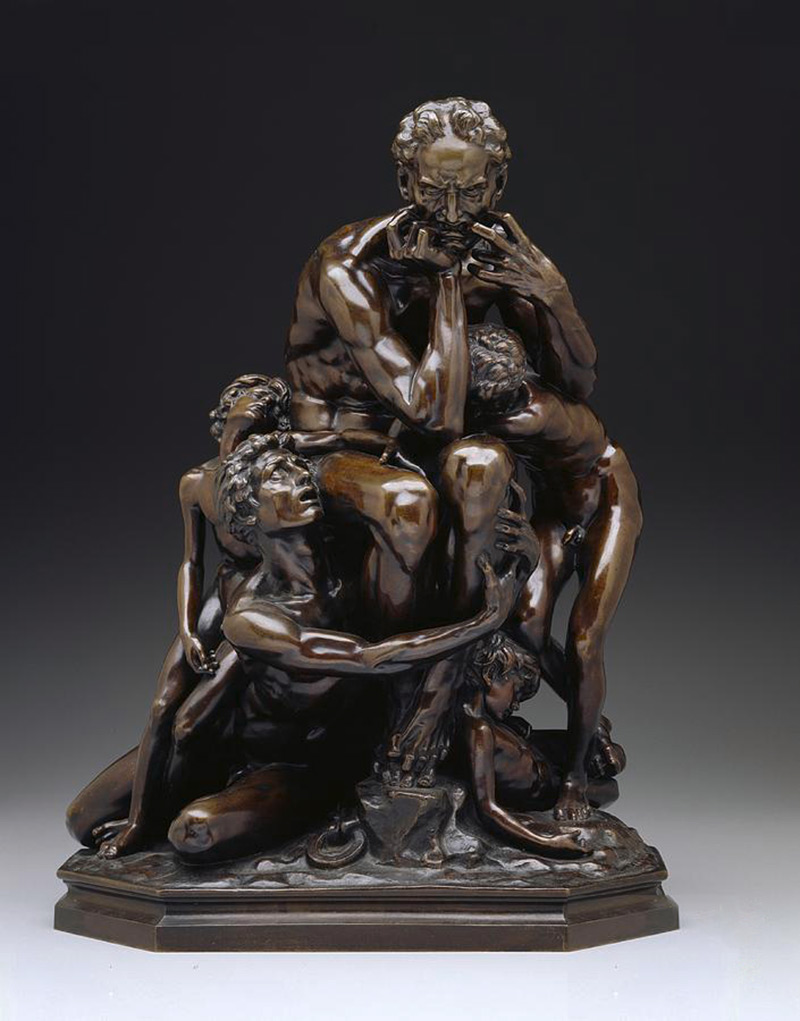 I was fortunate enough to be able to 3d scan the original work whilst on display at the Metropolitan Museum Of Modern Art. From here i was able to use it as a starting point. The most notable feature of the original is the torment seen on Ugolino's face, something I wanted to keep to as closely as possible. I pulled his hand away from his face and inserted a plastic bottle of coke into it.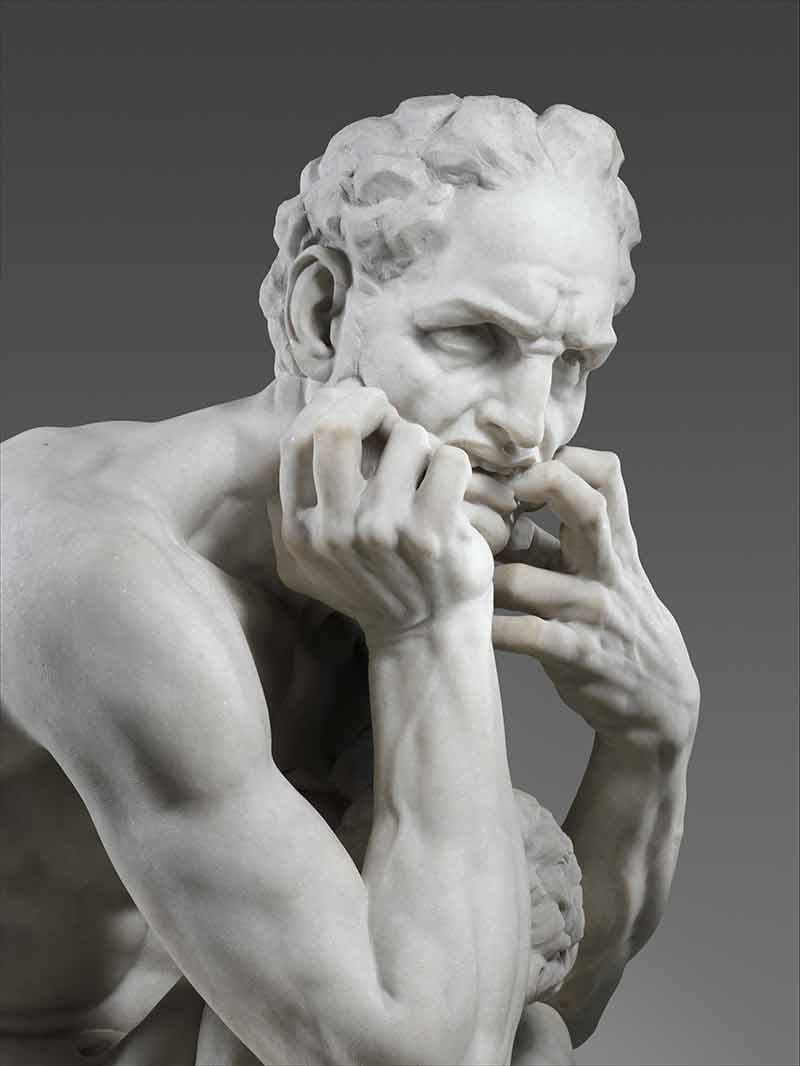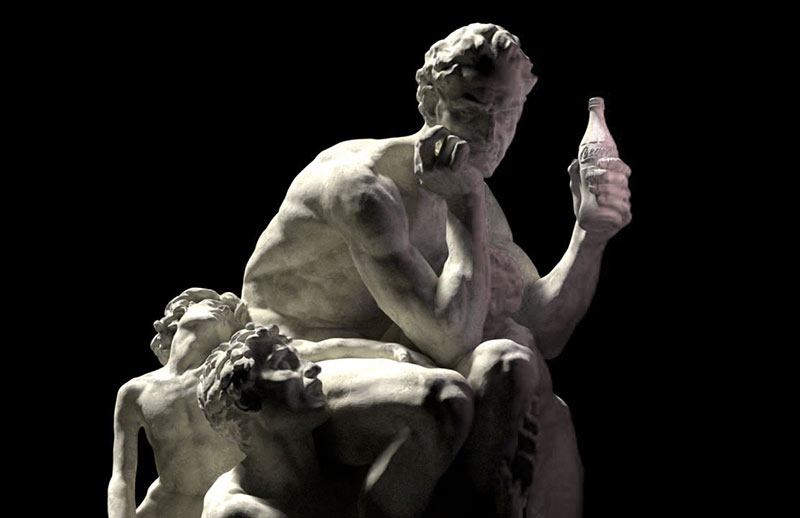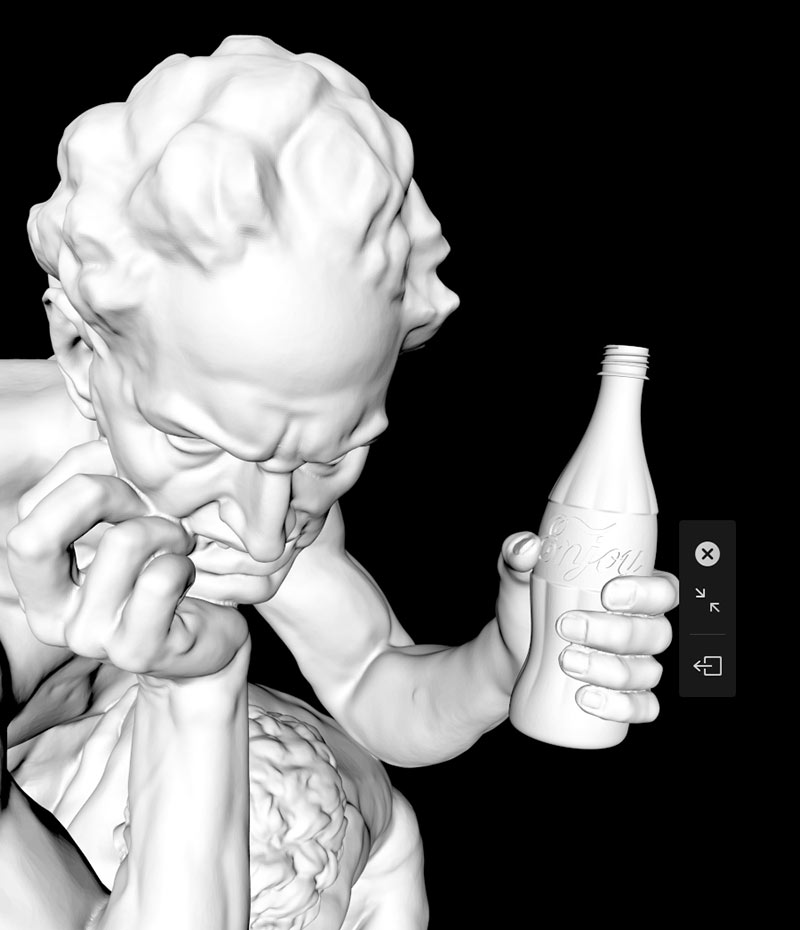 A more detailed explanation of the process can be found here.
Edition of VII works in either bronze or marble.
weight +/- 11,280 grammes
h 31cms by w 17 cms
produced to order.

If you are interested in acquiring this work, then please visit the sculpture gallery.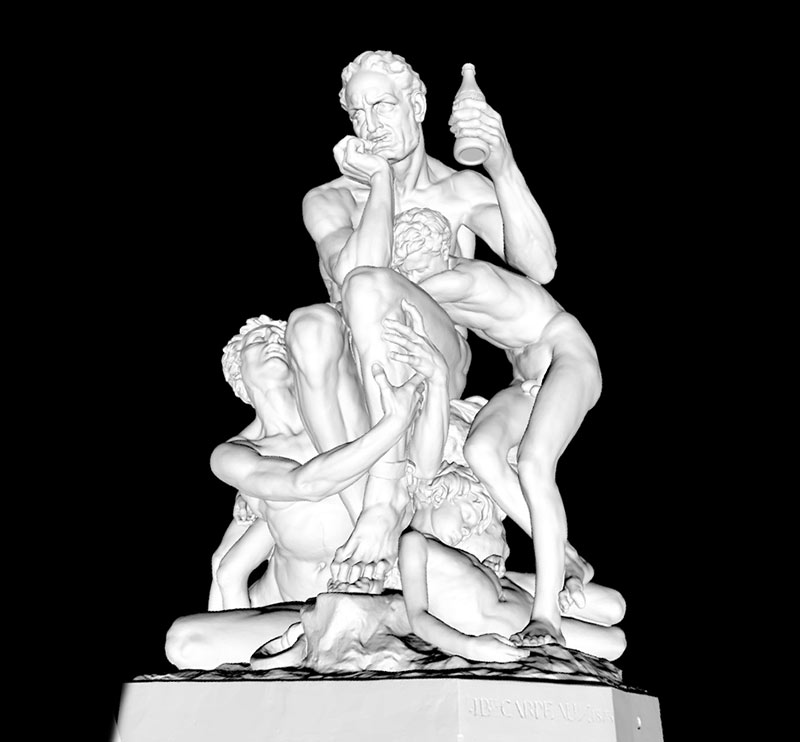 Thank you for reading, now that you are here please lets stay connected.