A new painterly way of creating photographs with a reference to vanitas an artist self exploration
Author: Distil Ennui | Post Date: 28-04-2021
By Culture24's Arts Correspondent | 23 April 2013

Flowers and live butterflies appear in a lush celebration of life for Alexander James' exhibition 'Intersection'
Flights of beauty in the studio are rarely as literal as they were during Alexander James' 3 months of being locked away to create his new series.
In a decision he says was made "not lightly", the photographer began breeding butterflies for the project.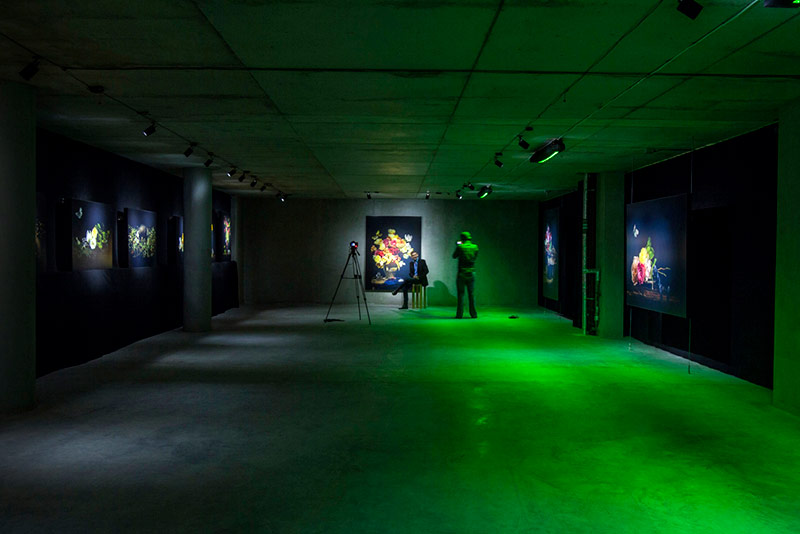 inside the exhibition space the artist transformed an empty office building floorplate into a surreal Vanitas installation.