Hand felled forest timber to finished framed photographic works vastly reducing production footprint
Author: Distil Ennui | Post Date: 04-10-2020
In a bid to reduce my working carbon footprint, the studio is now fully equipped to hand build frames from axe felled wood (cedar, red pine and olive wood) direct to the exhibition walls with no outsourcing necessary. The green wood is ventilation stacked (criss cross) and stored right where the tree was felled, placing a clear perspex arched cover over the top with a solar powered air extraction fan. Within 4 months the wood has fully air dried to kiln standards down to only 6-8% water content when it is ready for use. Remembering no deliveries or lorries, machine or kiln has been fired up to get the wood workshop ready.
For me this is an important and final step in studio fabrication independence as I am now located on a remote mountain deep in the hills of Alcarria. Obtaining materials through a delivery supply chain is time consuming and costly both fiscally and in carbon footprint. This final move in studio materials sourcing and fabrication means that everything from the back of an analogue camera, film processing, darkroom printing to final mounting and framing is now all catered for in the one studio space.
Continuing my ambassadorship of the 3R Strategy, reduce, re-use & recycle I feel a deep sense of pride with this last step in ensuring production standards in what is a lifelong self isolation and monastic studio practice.
In the butterfly work (image below), you can see me replicate a long standing studio frame design called 'snug' due to it close line edge fitting to the piece. The weight of the Cedar wood is far less that the normal Walnut that I use with London based framer Simon Quinn, and the finish is exactly the same; here using a fine hand sanded finish then a naturally pigmented Shellac varnish to the frame as a finishing touch.
You can view the early results here, and more finished framed photographic works here. You can find one or two of these pieces currently listed at the online store with more to follow once my next batch of air dried wood becomes ready for use.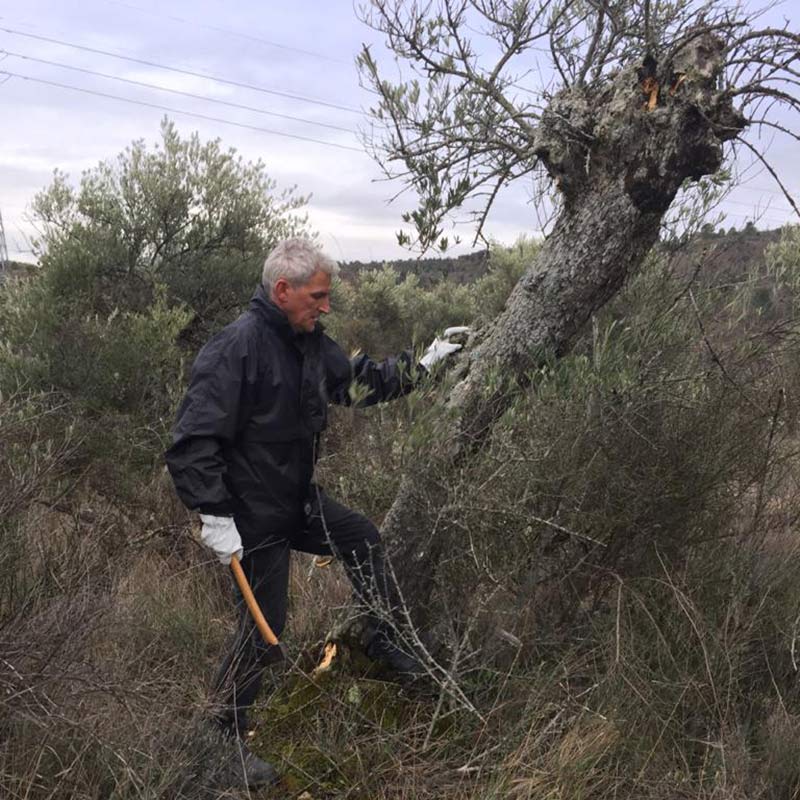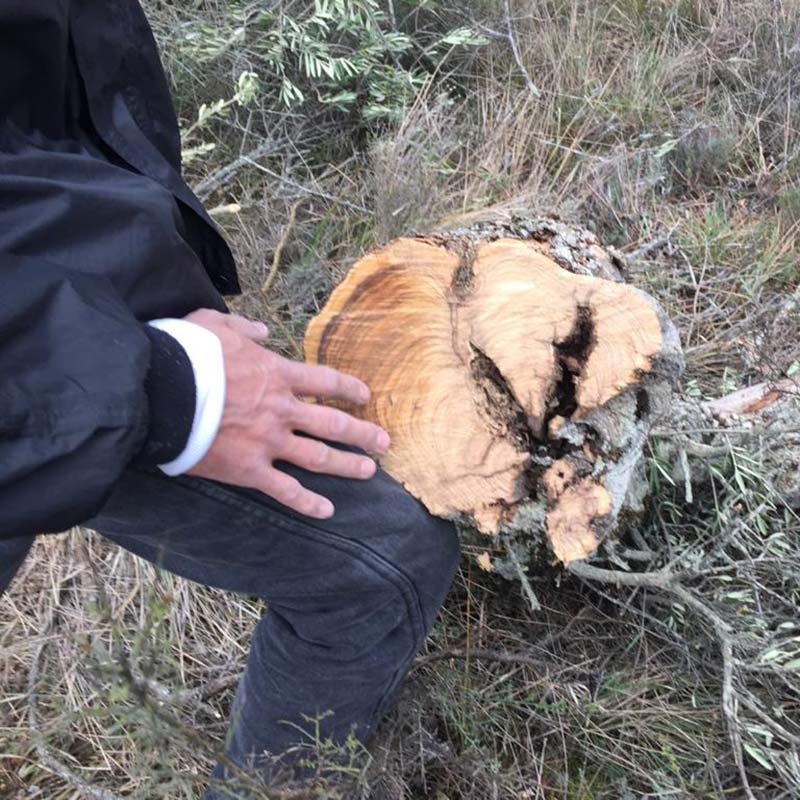 - here you can see me hand felling an old olive tree, but cedar & red pine have also been harvested..
Ask for more information on the availability of a unique print - info (at) Distil Ennui . com
or register for the bi-annual studio update email and stay in touch.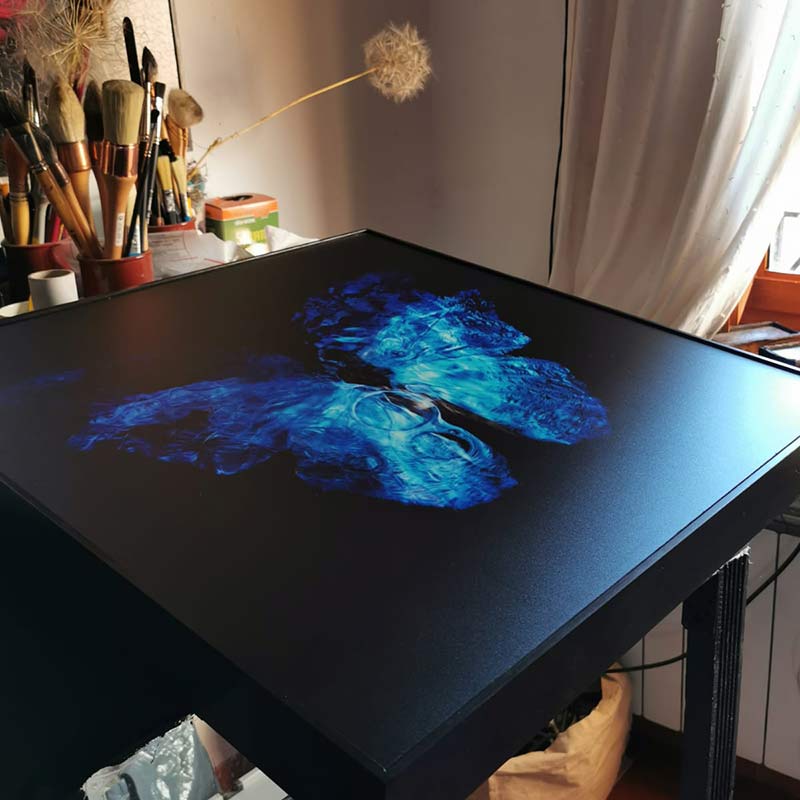 - here a finished unique studio proof 60x60 cms 'snug' framed from the series 'transparency of a dream', plate no 0813-021