petrol bomb sculpture in the form of a coke bottle made from recycled coca cola cans
Author: Distil Ennui | Post Date: 04-11-2021
3 years ago I started collecting brand specific segregated waste and recycling them back into a more positive outcome for their 'end of life' use instead of ending up in land fill or worse. The energy used to make one virgin aluminium drinks can is the same as recycling 25 old cans back into new. A horrifying waste of energy and valuable materials being disposed of recklessly, this is without doubt adding exponentially to the global warming and extreme weather patterns we are all witnessing today.

These corporations know full well when they setup operations (for example in the Maldives) that there are no facilities to ethically dispose of or recycle their products single use packaging. When you start new business operations, it should be enforced in law that it is a clean and green business. Profit at the sacrifice of the environment is ECOCIDE. I wrote an interesting piece for Islanders Magazine recently on the subject of sustainability, you can read the full article here.
'the greatest threat to our planet, is that we think someone else will save it.'
This piece titled 'Enjoy' is a molotov cocktail petrol coke bomb made from over 300 used coke cans. Fabricated in the exact same Carbon Neutral way as at the 'Makers Place' recycling studio I helped setup in the Maldives.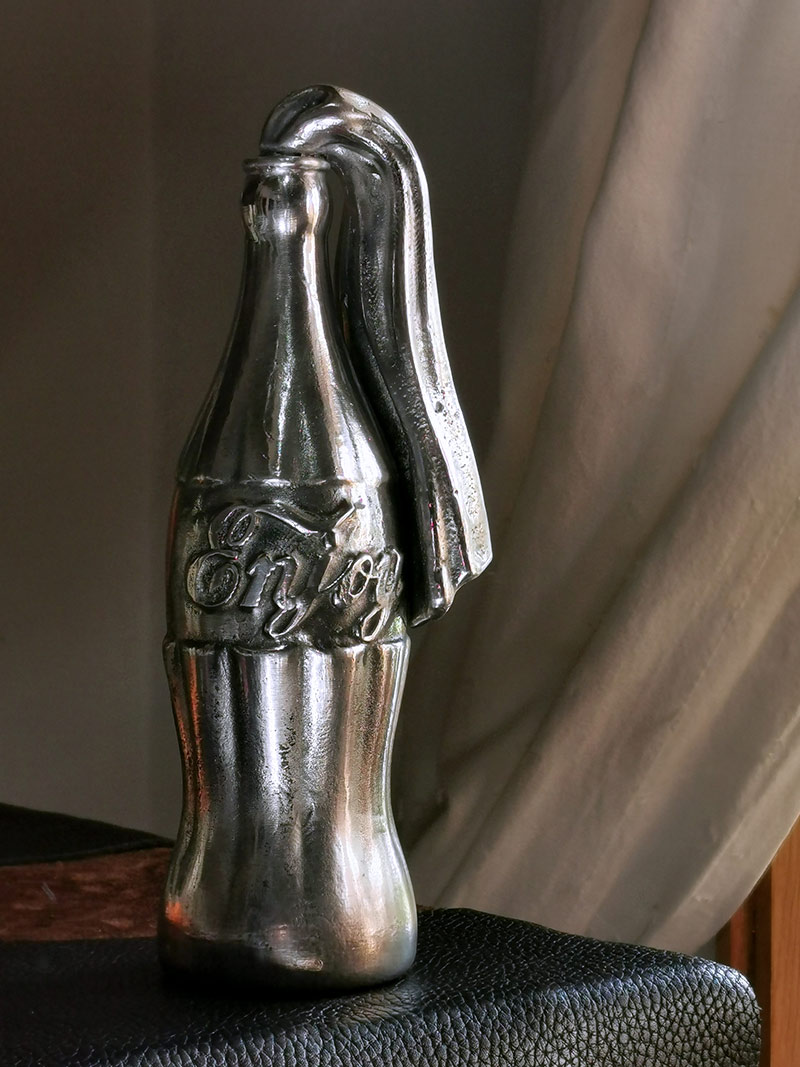 'Enjoy'
weight +/- 1,280 grammes - height 20cms x width 6 cms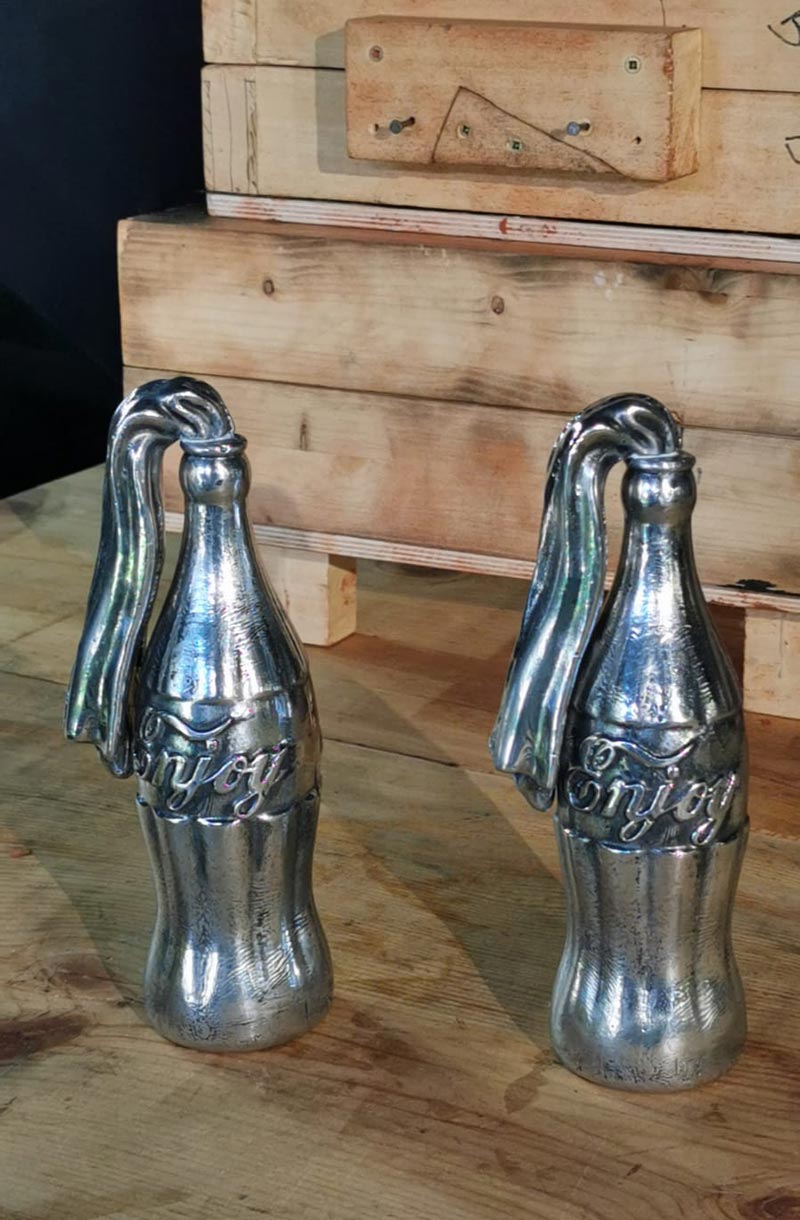 Thank you for reading, please lets stay connected.