what would Rodin's The Thinker be contemplating in a modern world reinterpreting the great masters
Author: Distil Ennui | Post Date: 21-03-2021
Recently, I began brand segregation of plastic and aluminium from beach cleanup and from land fill with the mind to re-purposing the materials into better 'end of life' use. The first of which is a rebranded Coca Cola glass bottle with the text reworked to read 'Drink Less' which will be cast exclusively from Coca Cola drinks cans in the coming weeks.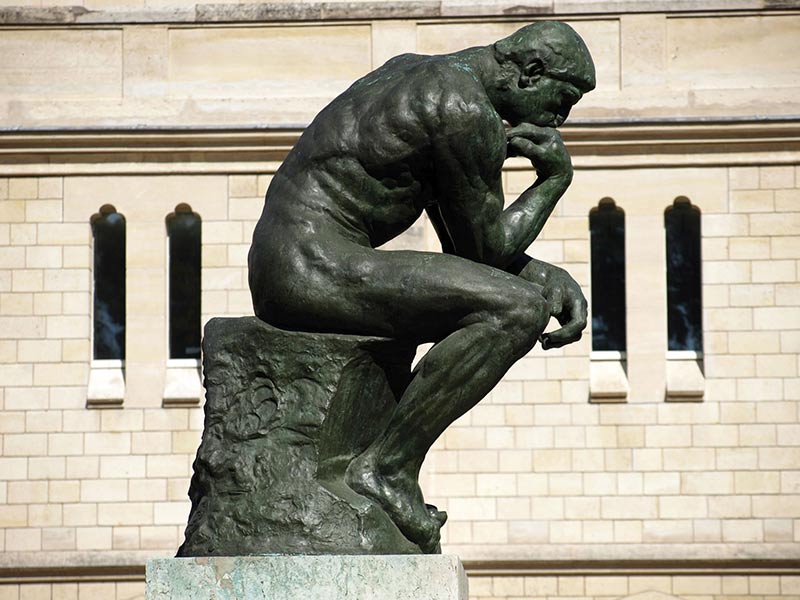 Here I am reworking a 3d model of Rodin's 'The Thinker', for me it is an interesting thread to explore, and, to pose the question what would Rodin's subject and the artist himself be contemplating if they were here today. I intend to recreate this work with a revised and contemporary aesthetic. I would imagine seeing the vast amounts of valuable and carelessly discarded materials dumped into the landscape, oceans and rivers would be a poignant thread for anyone to consider; past and present.
This will be difficult to cast in liquid metal, due to its complex detailing that perhaps my sand casting process will struggle to reproduce faithfully. So I must now explore new casting processes to bring this piece to life. I will experiment with pure aluminium land fill waste and trial differing patinas, another in pure bronze of course but also a Nordic Gold mix (89% copper, 5% aluminium, 5% zinc and 1% tin) to see how I like differing patinas to the piece.
Below are two design models that are being finalised before being cast. You can see the finiahed piece on the sculpture gallery.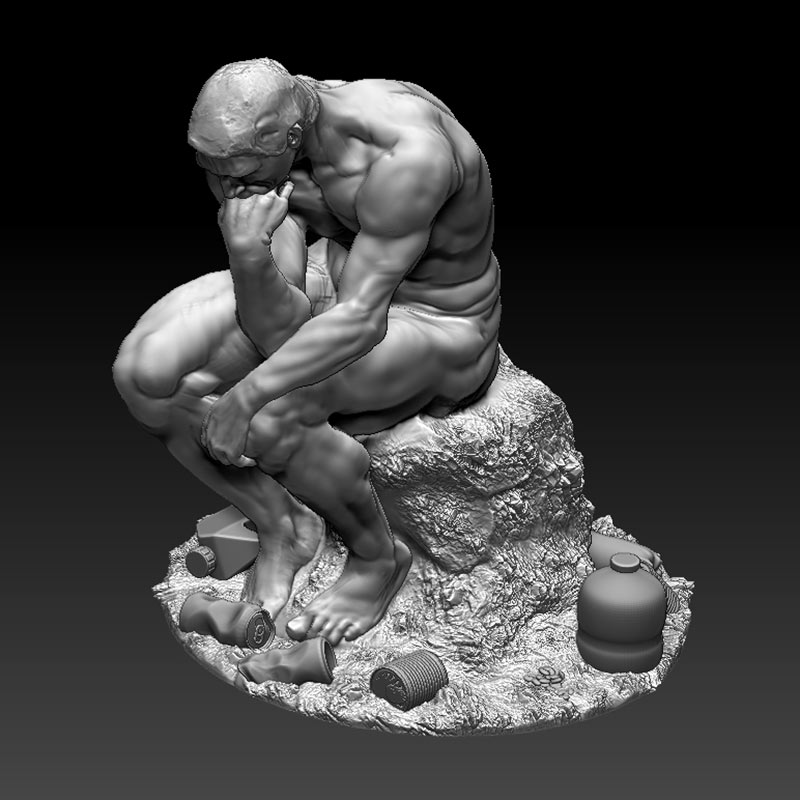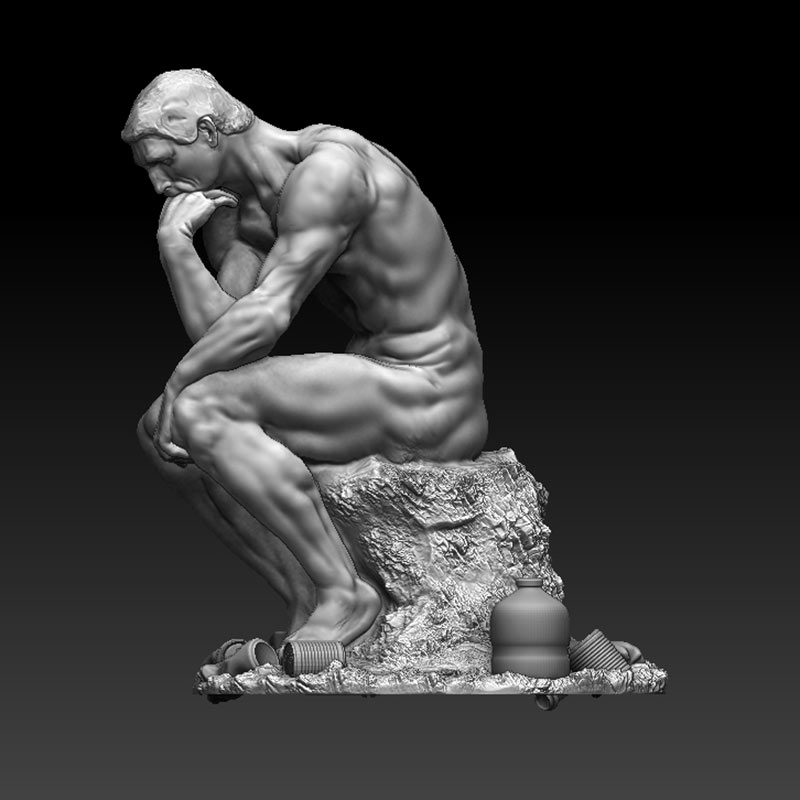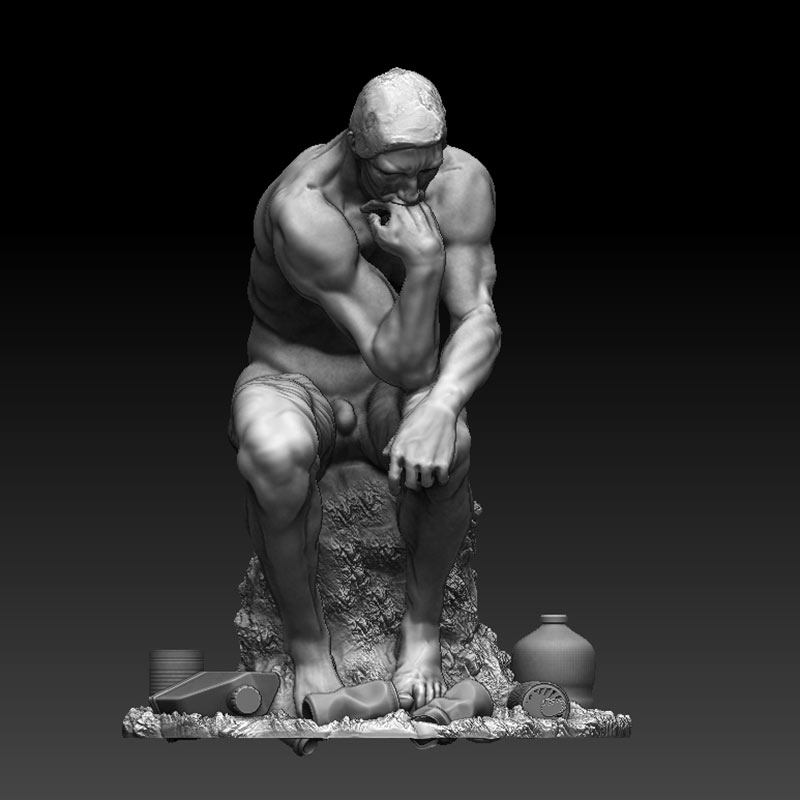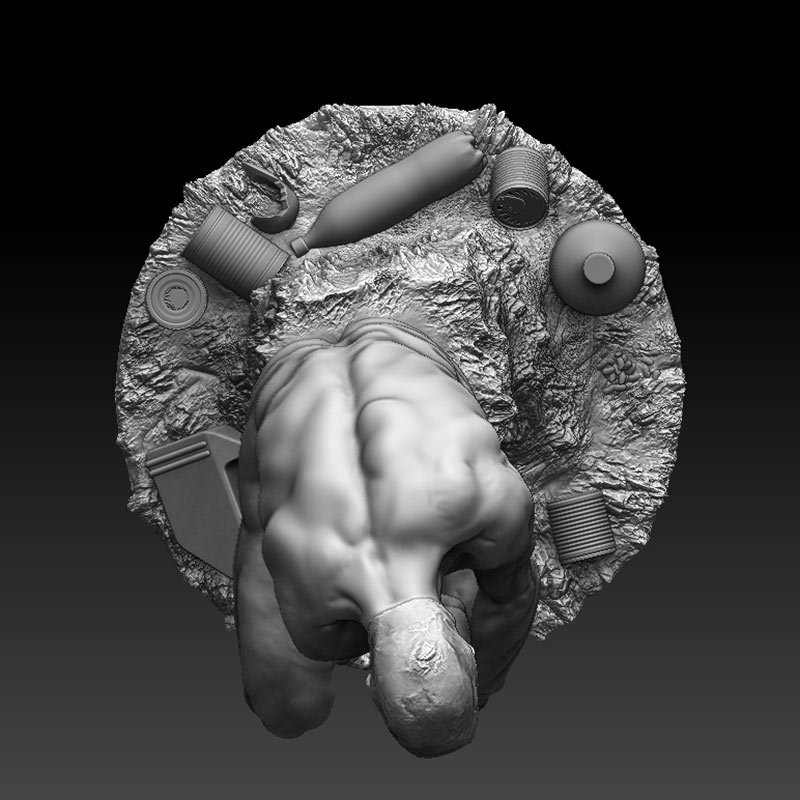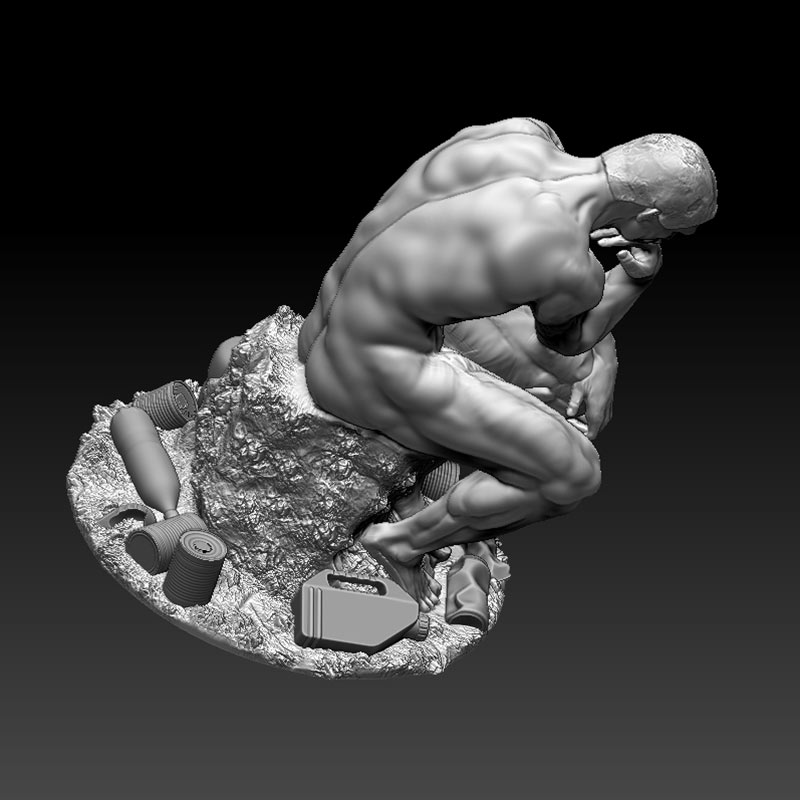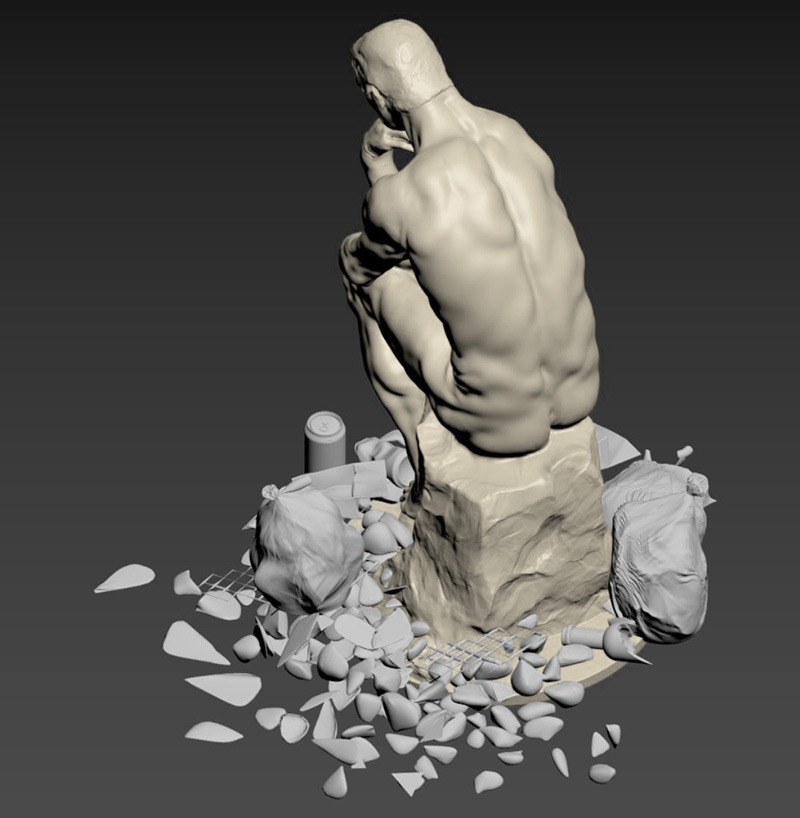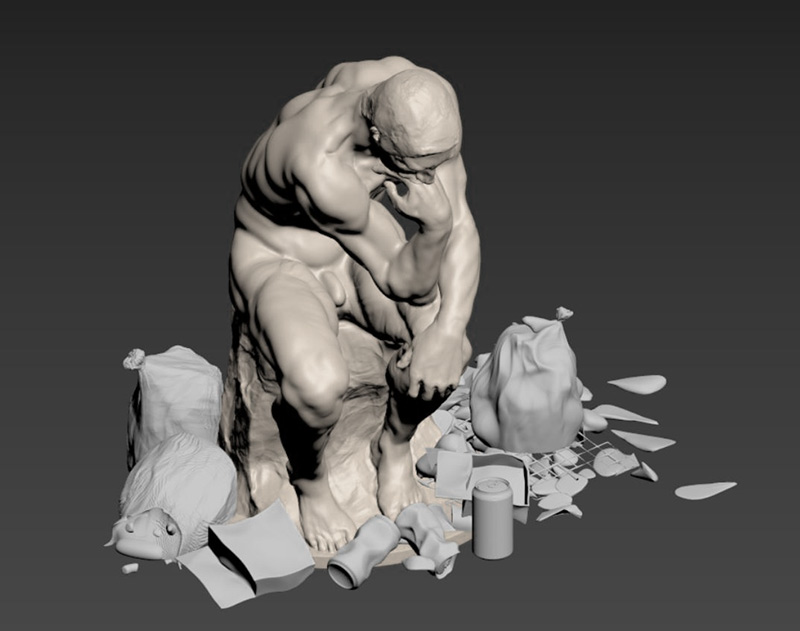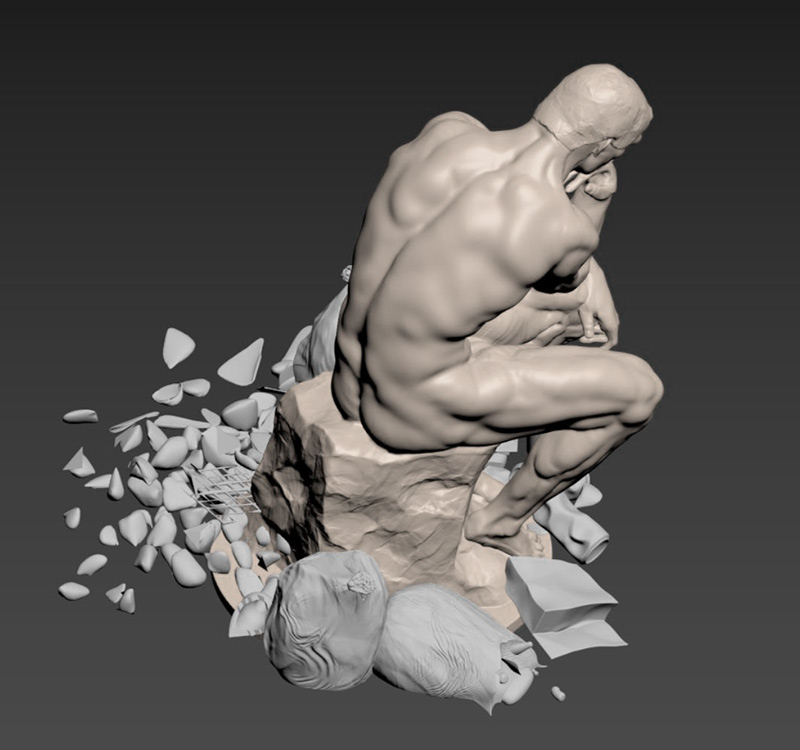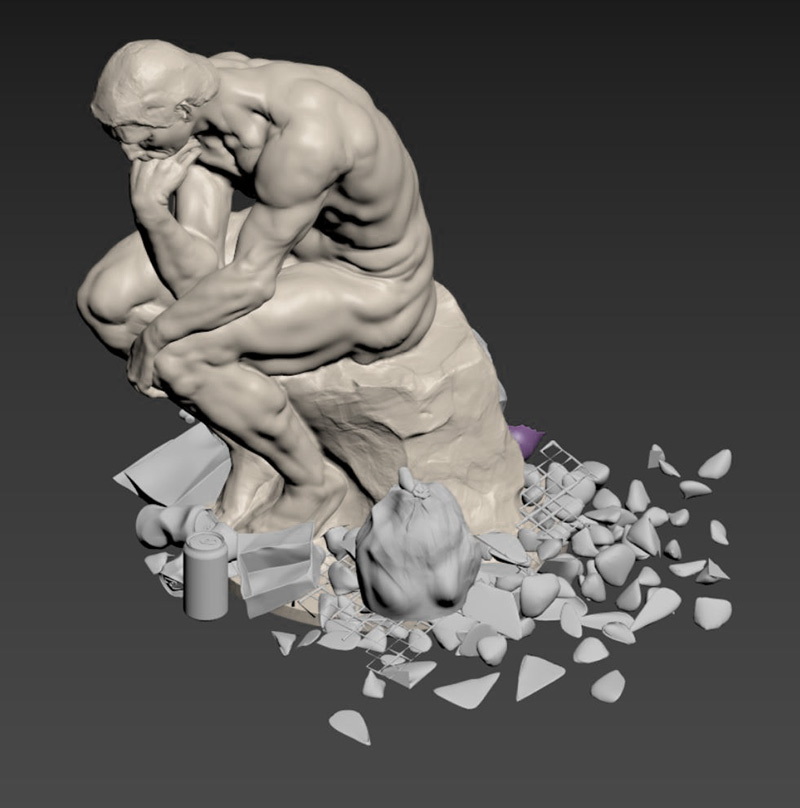 now that you are here, please lets stay connected...
Join the mailing list.. Register
Telegram Channel.. DistilEnnui
Instagram.. AJHamilton.Artist
Twitter.. DistilEnnui