Sea coral design silver picture frame created in 3D modelling and sand cast in recycled aluminium
Author: Distil Ennui | Post Date: 04-10-2022
This design came about recently while test modelling some sea coral forms to explore in 3d printing and sand casting, a process I have been developing over the past few years. Here you can see different ideas created in the 2d and 3d sphere, not sure where it will lead but so far I am enjoying the process.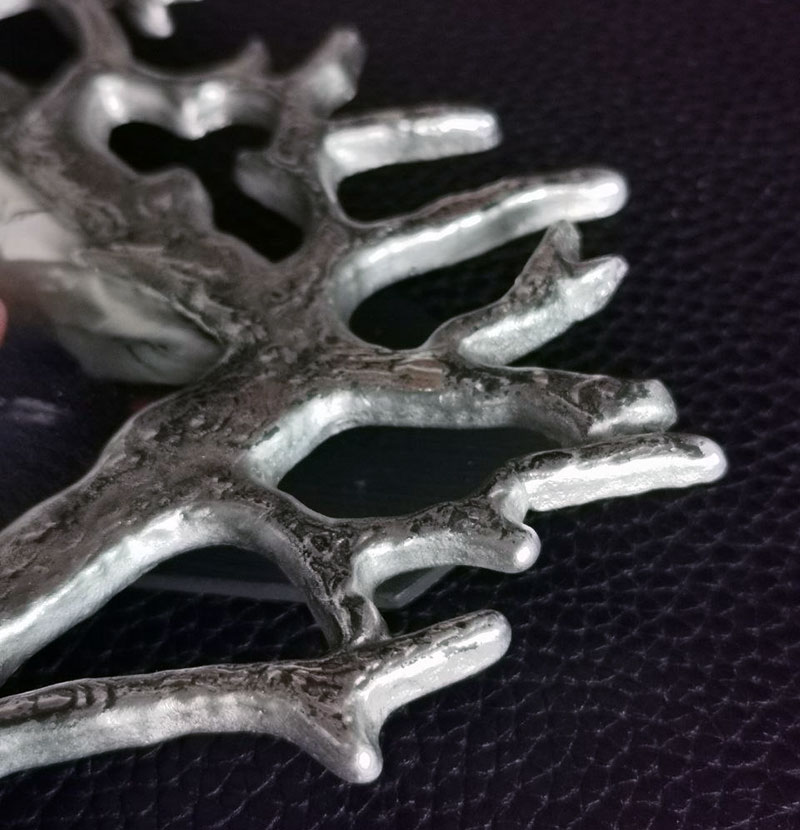 Below is the first (test) casting piece in aluminium, note at its bottom left there is a gap where the fingers did not pour well, The model needs a very hot liquid metal to start with, around 1250 degrees (100 over the norm) and better venting to reach all the little coral ends correctly. I will do better next time but not bad for a first pour with such a complex and delicate piece.
This piece is cast from aluminium saved from land fill and beach cleanup projects, the aluminium is recycled in the same way as at 'Makers Place' the carbon neutral aluminium and plastic recycling facility in the Maldives that I setup in 2021. The facility creates a functional dialogue about the drinks industry and their associated waste that has been entering our landscapes, rivers and oceans for decades. I have created many other sculptural works since that time using the same process and all of which make direct references to the majour polluters and the tactics they employ.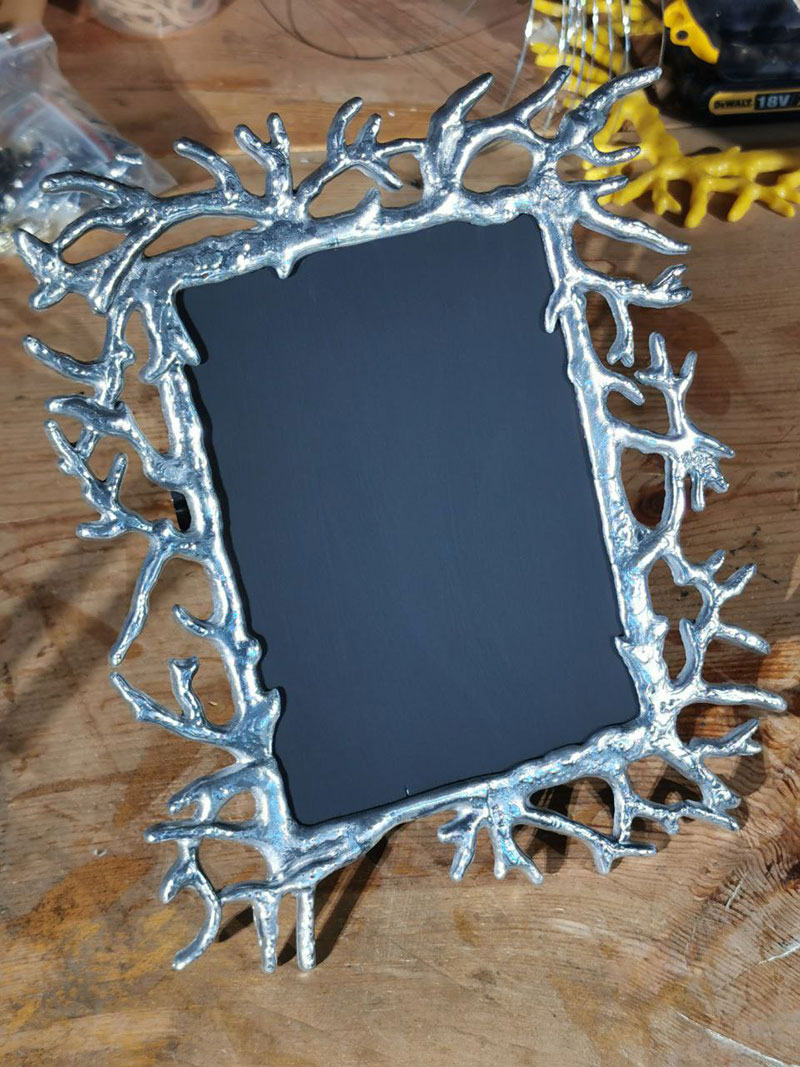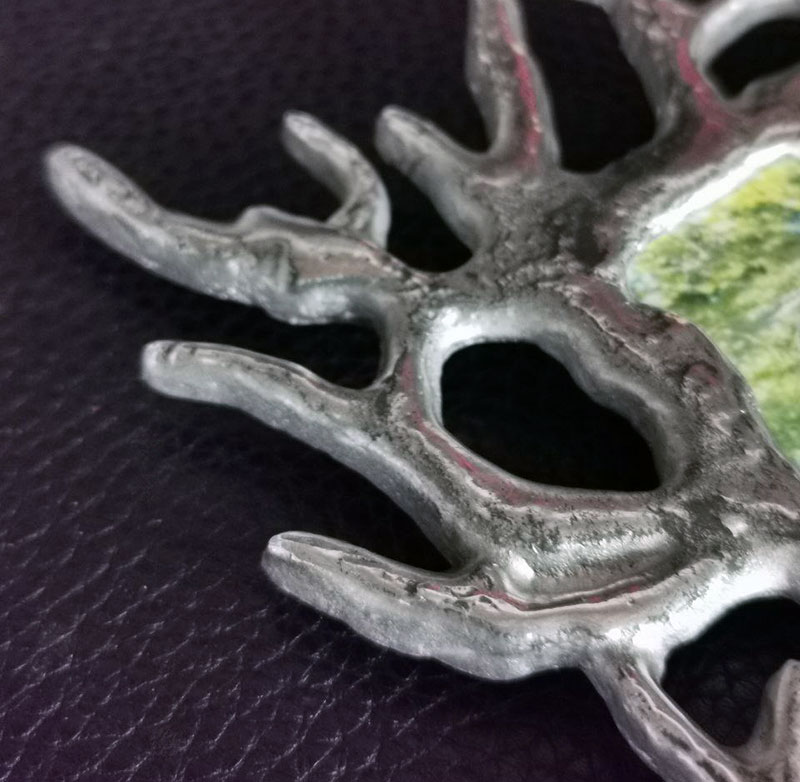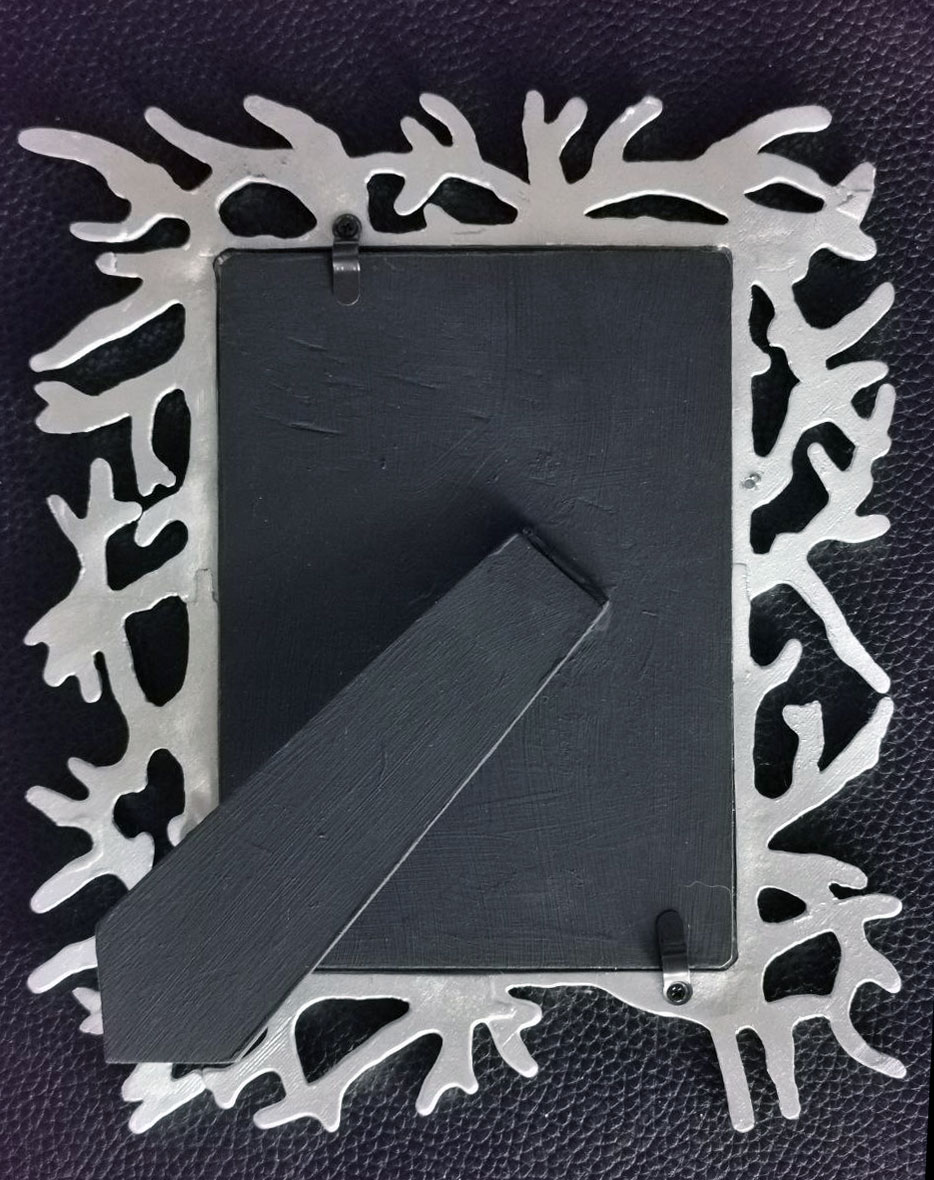 Below are some of the earlier natural coral model designs that helped this evolve.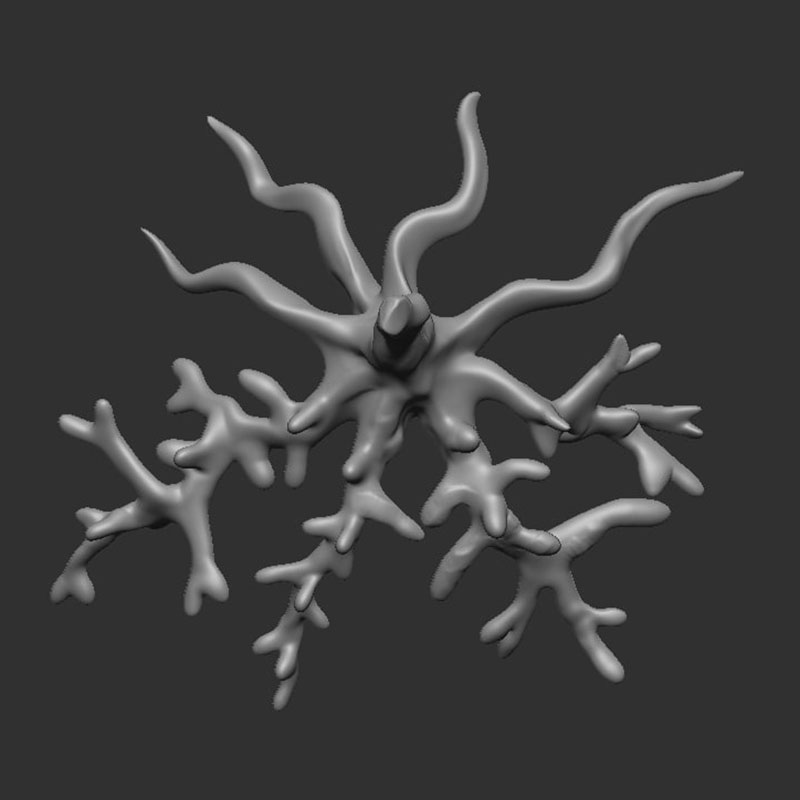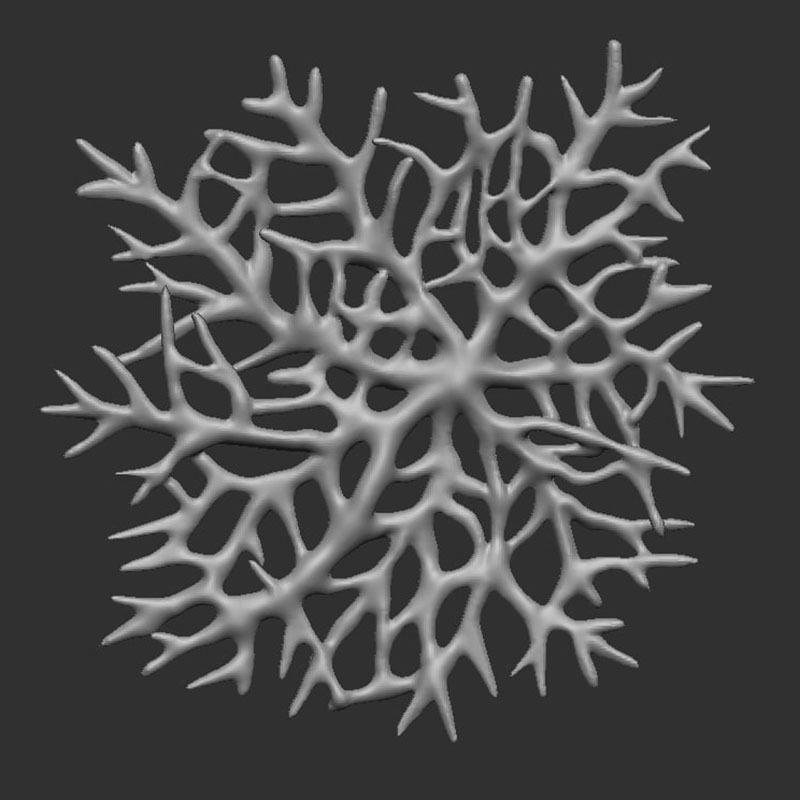 Note below the corner section of a 5 x 7 inch picture frame design, note the bevelled connector bars built into the design for easier and well aligned assembly.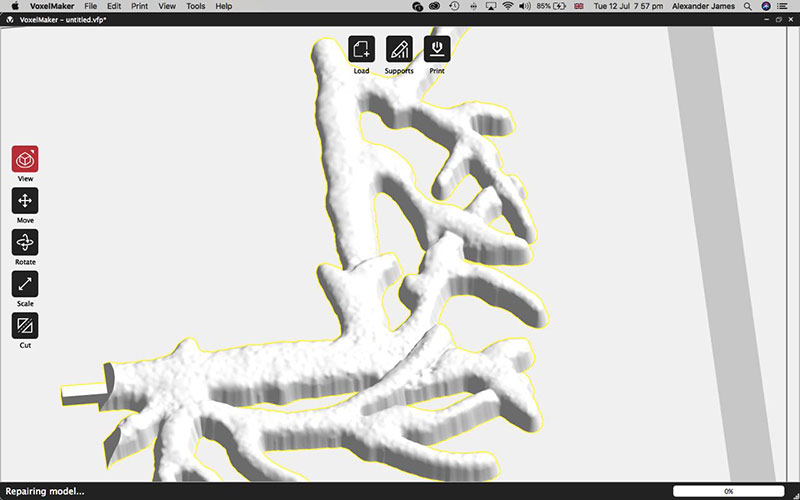 Below the final 3d printed models. here the picture frames are in 4 x 6 and 5 x 7 inch which are standard photographic print sizes.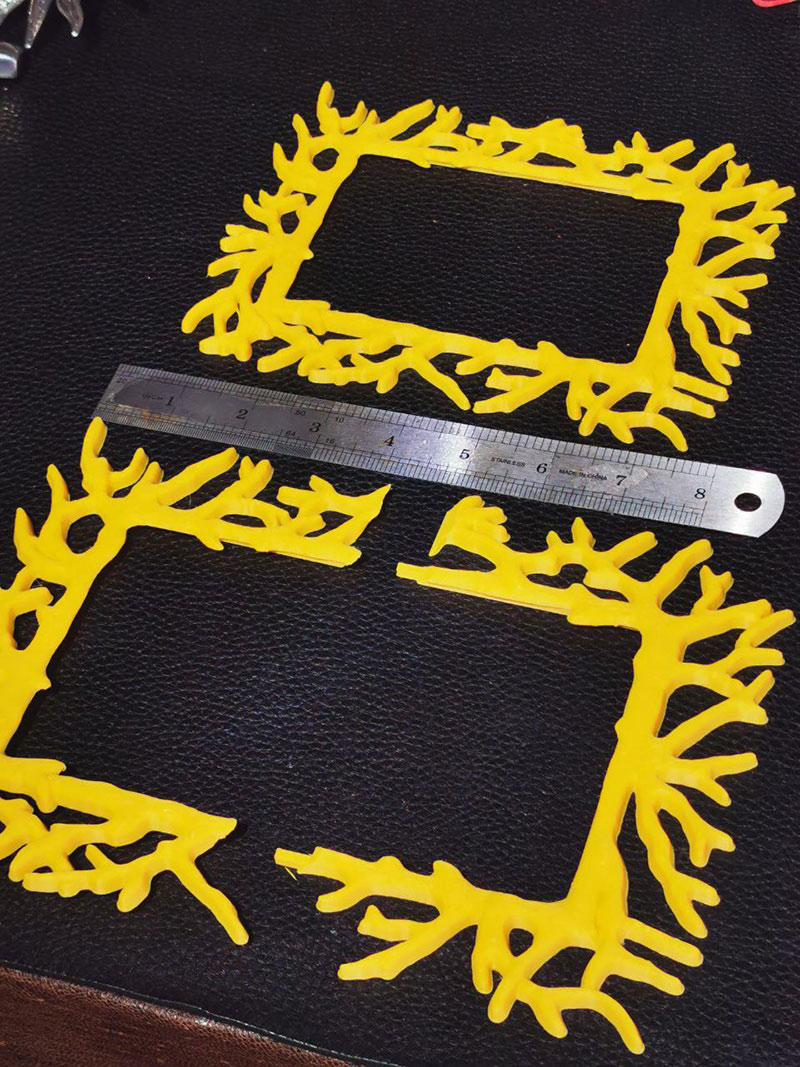 >>> Thank you for reading, please lets stay connected.
>>> discover more project builds here on the journal.