Vortex round picture frame design looks like a baroque black hole for the Gravitational Wave series
Author: Distil Ennui | Post Date: 27-10-2023
This frame design is for the circular works from the 'Cymatic Water & Light' series ( 2022 - ongoing ) published earlier this year. This design will be 3d printed in parts from recycled FDM filament of PLA plastic used specifically for its structural look & strength. After printing it will be assembled and go onto finishing where all the surfaces will be prepared to a very high standard before a silicone rubber mold is made from the original master. From there the design can be easily reproduced in Plaster of Paris with natural jute fibres as structural re-enforcement. You can explore other design projects here.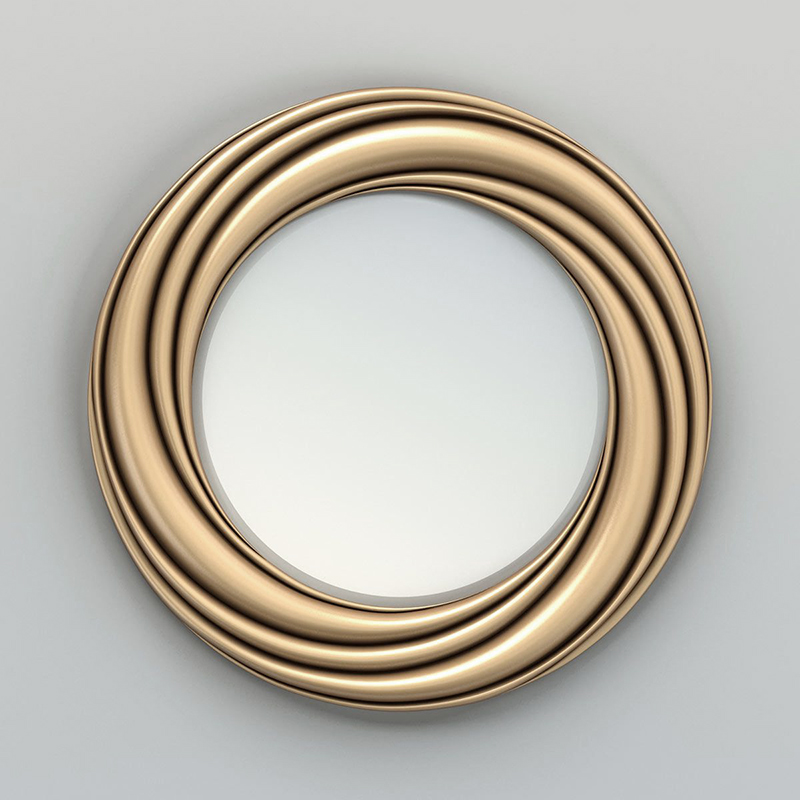 original digital mock up for the concept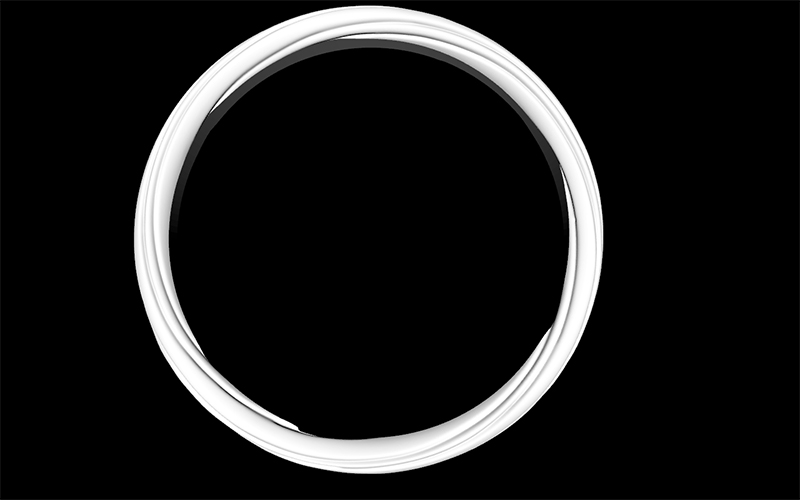 3d model renders front on view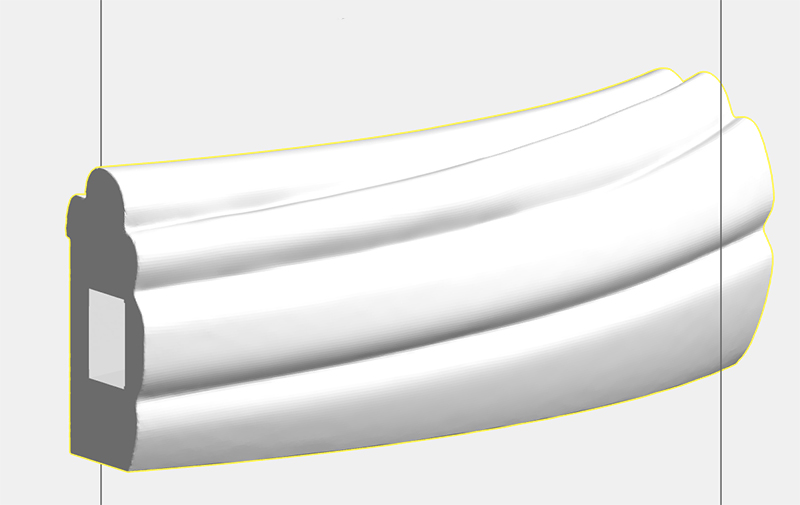 a segment of the 3d model showing how the parts connect up.

This Vortex or Black Hole design Is very fitting for this body of work, as it mirrors the way astronomers have used spinning stars called pulsars to create a galaxy-sized gravitational wave detector revealing the presence of ripples in space-time across the entire universe.
Cymatic experiments emulate the process in the studio with my studies of wave phenomena. These new works are created using physics, photography, liquid and light alone without the use of CGI, AI or any other form of digital production. The selection of round works (one seen below) will be 42 cms in diameter so the finished size will be 50cm in the frame.
In discussion with curator Paul Carey-Kent, Seisma recently published an in depth look at the project titled 'FROM WATER TO THE UNIVERSE' - You can find it at https://seismamag.com/visual-fine-art/alexander-james-hamilton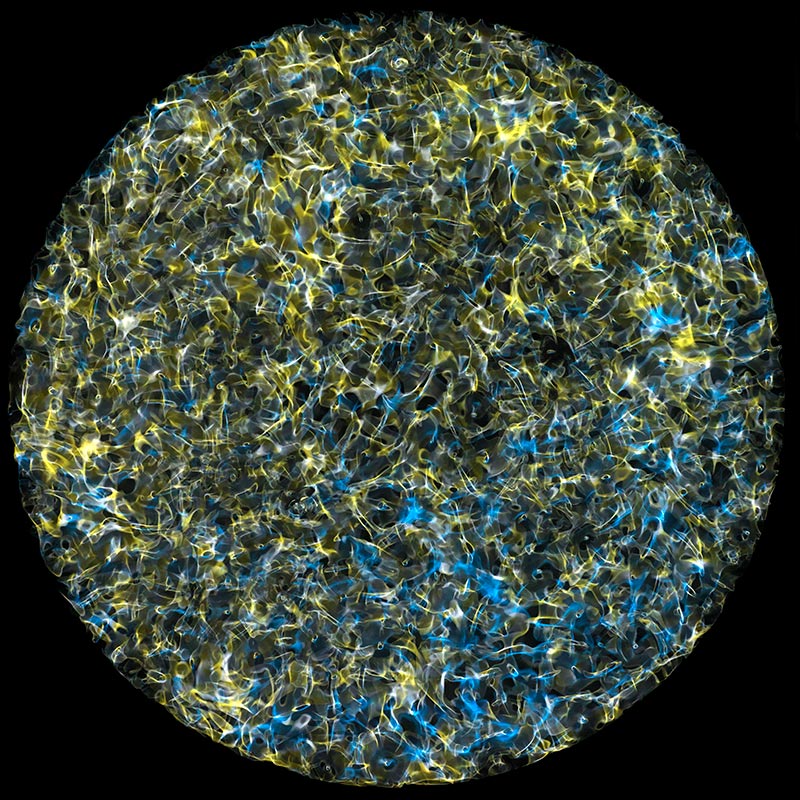 Plate No. 0864, dated June 2023.
Unique print mounted to aluminium panel, museum acrylic (diasec) face in a 'Vortex' circular frame.
Print Size 16.5 x 16.5 inches / 42 x 42 cms.

Here the final 3d prints are assembled on the bench, the finishing stage was far more complex than I had first thought with so many highly visible joints and the FDM print lines to contend with. There are many ways to go for this part of the mold build, I opted for cyanoacrylate as the jointing adhesive, and after many trials a simple builders plaster mix offered the best results allowing the curved lines to be delicate and well formed.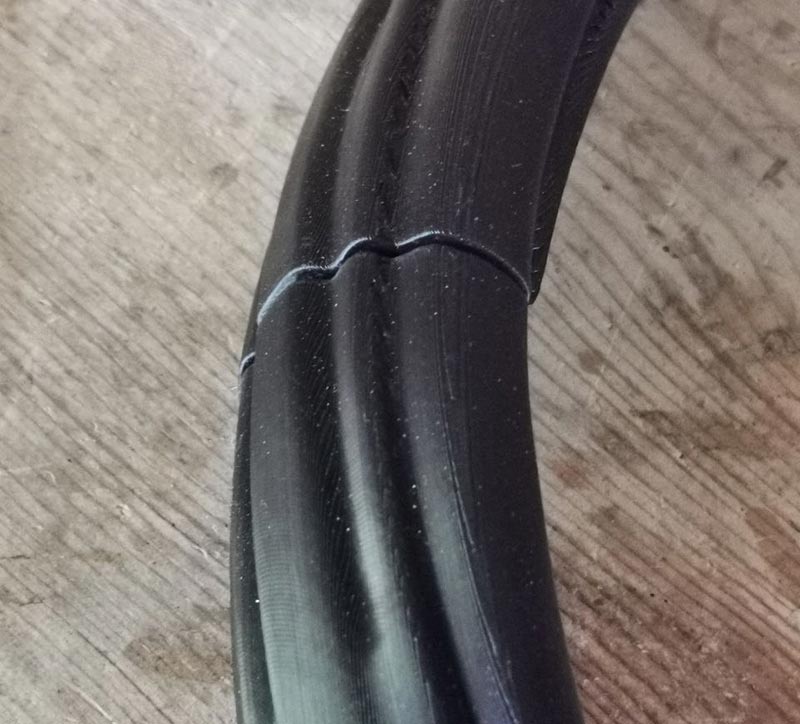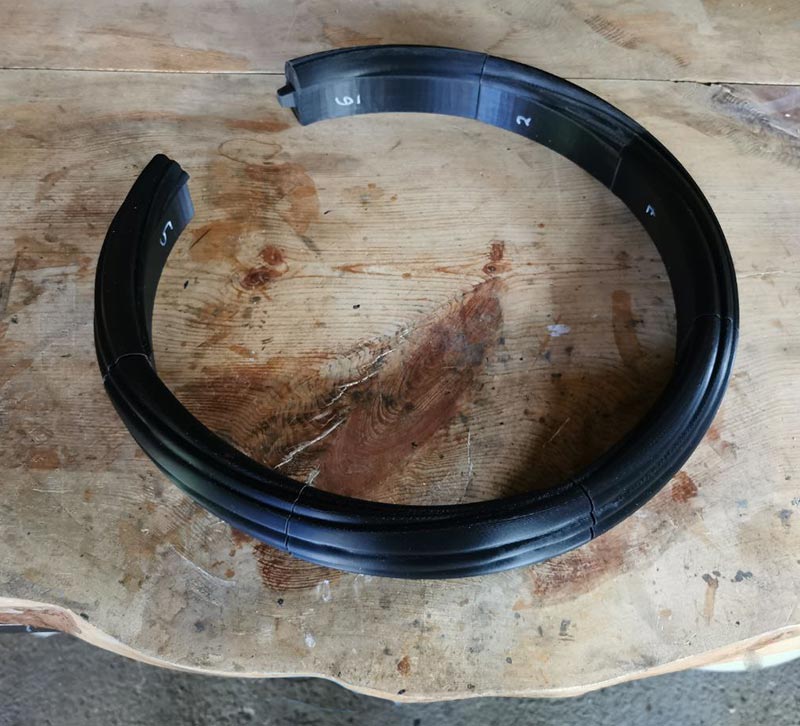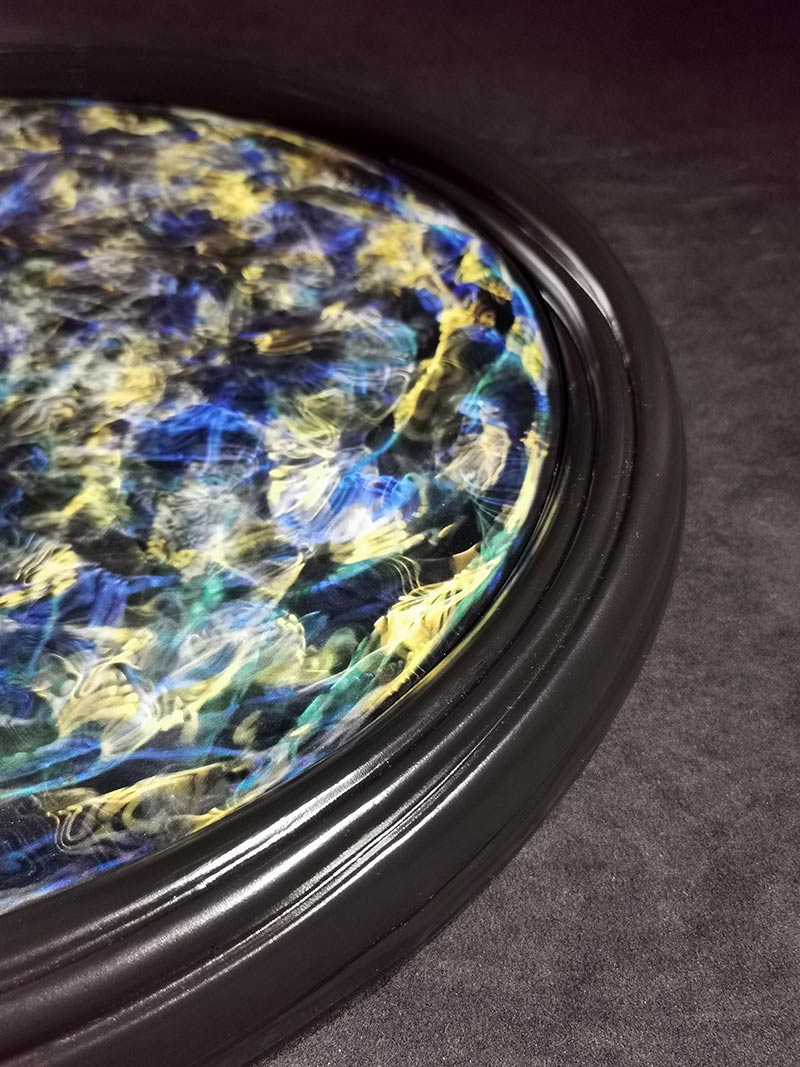 testing the fit of the frame with a 42 cms round print face mounted with museum acrylic.

now that you are here, please lets stay connected...
Join the mailing list.. Register
Telegram Channel.. DistilEnnui
Instagram.. AJHamilton.Artist
Twitter.. DistilEnnui