COP26 closes I choose action over words and failed political morals
Author: Distil Ennui | Post Date: 04-11-2021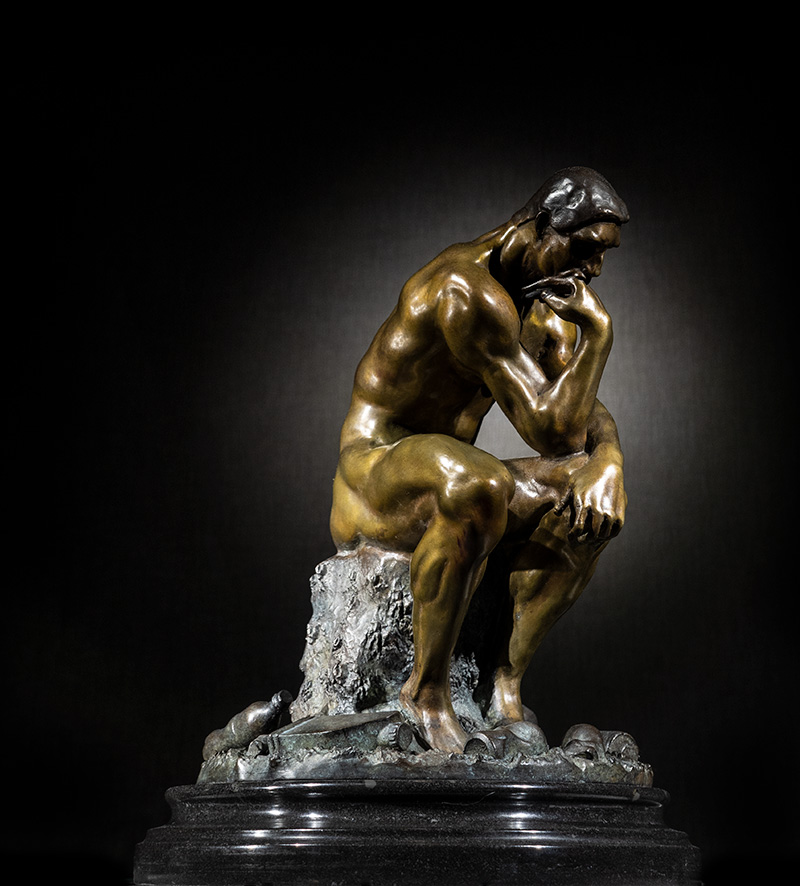 'The Re-thinker' weight +/- 9,280 grammes - h 23cms x w 17 cms edition of VII

As the United Nations COP26 climate summit closes it is sad to see that in my view very little progress was in fact made, at what must be considered a pivotal moment in time. I recall attending the United Nations AICHI Tokyo Biodiversity Summit in 2010 to lobby (harass) politicians to share the data I had collected regarding overfishing, species loss, ocean & river degradation related directly to industrial and single use packaging pollution from my own documented research. Back then Aichi closed with great fanfare citing the progress that was made, agreements signed and terms set in place. Nearly 12 years later, not a single pledge was met in full by any of the 196 countries attending. Read supporting data from Aichi Tokyo 2010.
COP26 closes and again we see a lot of political back slapping about the signing of an agreement for the reduction of coal related emissions, however the three biggest coal burning polluters America, China and India did not sign. Indeed I place little value on the signatures of this agreement as there are absolutely no enforcement protocols. Whilst at face value it is an important step to acknowledge and agree a way forward on the burning of coal, there still is a reluctance across the board to change despite the fact that 30% of global warming is directly related to this one fossil fuel and its improper use in a modern world where we are acutely aware of its pitfalls.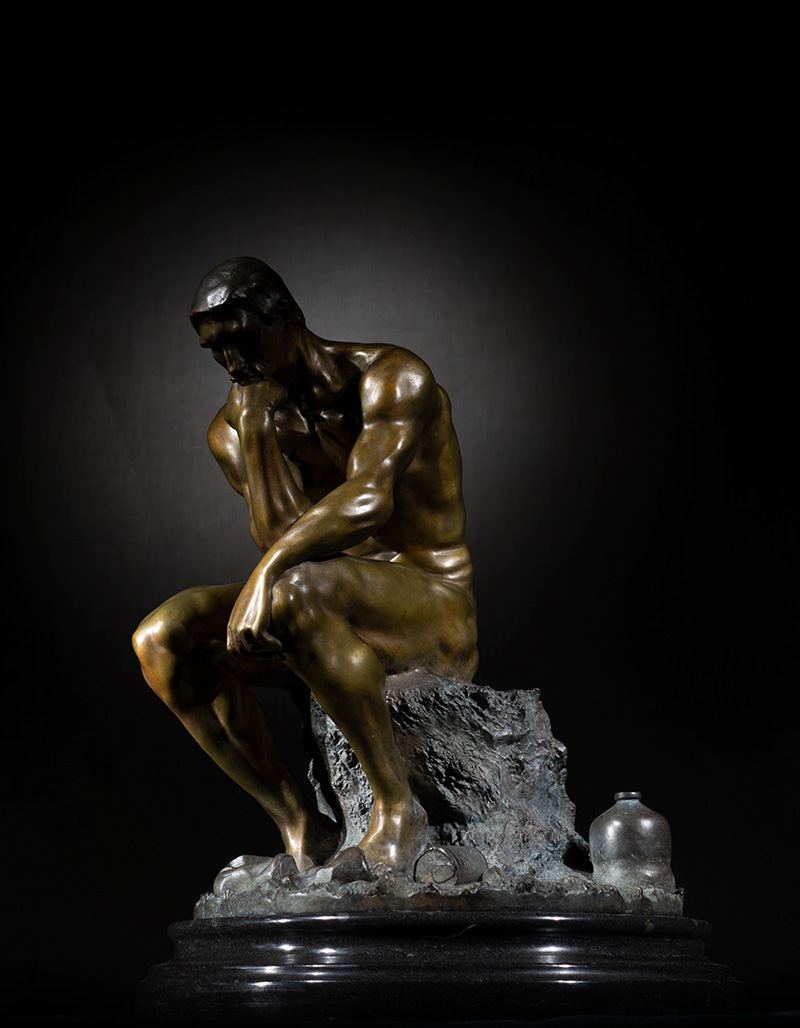 'The Re-thinker' weight +/- 9,280 grammes - h 23cms x w 17 cms edition of VII

As an artist I choose action over words and failed political morals. My practice is driven by a lifelong interest in field observation, scientific discovery with a prominence in exploring the liquid mechanics of water. I believe it is my role to make the concerns of art relevant to society at large, a crucial means for turning thinking into doing in the world; spanning sculpture, painting, photography, film, lighting and installation. Not limited by the architectural confines of the art world, my practice engages the broader public sphere through interventions within natural landscapes and civic spaces alike, arts education, policy-making, issues of sustainability and ecocide.
Since early 2020 I have been creating a series of sculptural works made from recycled waste from the drinks industry. You can see view some of these works at the here, they include 'The Naive Twins' a pair of remodelled Evian water bottles, 'Drink less' a twist on the classic coke bottle, 'Enjoy' a coke molotov petrol bomb, and here 'The Thinker'.
COP26 made absolutely no progress or even challenge the practices of the four big polluters from the confectionary and drinks industry, no doubt because of their lobbyists preventing the discussion from ever reaching the table; and yet each and every day 1.5 billion more drinks containers are made, with only 6% globally ever being recycled at best despite the false marketing claims made by these manufacturers.
During the summit there was also no attempt made to curb plastic shopping bag production, currently only 42 of the 193 United Nations member countries have a single use plastic bag ban which to me is astonishing in the knowledge of the damage caused to the environment and the simple solutions readily available today.
Here I present the latest piece to be completed in the foundry. For me this is an interesting thread to consider; what would the artist Auguste Rodin or indeed his model posing in 'The Thinker' be contemplating if it were made today, and not in its original form dating from 1902. You can see how the piece was made in an earlier journal entry here. I am into deeds not empty words, with that in mind in November 2021 I return to Makers Place the first Carbon Neutral Recycling facility in the Maldives, turning the regions drinks industry waste into art.
Thank you for reading, please lets stay connected.